With the news of Adobe's Creative Cloud, we thought we'd see what it offers from a photography standpoint. Skeptical before writing this article, we now see the benefits not only in the way of so many amazing new editing tools, but because of the ability to work, store, share and collaborate seamlessly between machines providing an uninterrupted workflow.
If that's not enough, Creative Cloud offers access to programs that photographers would never have spent the money on. With such easy access who knows? Many people might explore a whole new avenue of creativity.
To the question, "What exactly is the Creative Cloud?" Think of it as a membership giving you access to Adobe's latest and greatest offerings.

Membership provides;
• Access to the latest versions of Adobe's professional, creative desktop applications like Photoshop, Illustrator, In-Design and more. This includes any new features and upgrades as soon as they're available.
• Cloud storage and file synching so you can access your files wherever you are as well as allowing others to access and work on them. Great if you're working from more than one location or collaborating with other creatives.
• Creative Cloud-based services allow you to make websites, mobile apps, iPad publication and more.
• Thru integration with Behance, an online platform to showcase and discover creative work, members are able to publish their portfolios, follow others, publish work-in-progress from within a number of Creative Cloud apps, and solicit feedback from a global community of over 1.4 million creatives.
To quote Adobe, "Enabling cloud-based workflows is a main area of focus for this and future releases, with the goal of making it easier to work across multiple machines and devices, as well as allowing collaboration and discovery within the creative community. The new naming reflects this focus."
A FEW FACTS;
Creative Cloud members download and install their apps as Adobe customers have always done. Even though the word 'Cloud' is in the name, the apps don't run in the cloud or on a web browser. They run from your hard drive after you download them.
If you have an annual membership, you'll be asked to go online every 30 days to validate your software licenses. However, Adobe recently stated that the programs can be used for 99 days even if you're offline.
Your files can remain on your local hard drive but you can sync them with your Creative Cloud storage - a good idea for a backup option and for easy sharing.
Later this year Adobe will offer additional storage space that can be purchased but for now the limit is 20GB for individuals and up to 100GB for enterprises or business teams.
If you cancel your membership, you would be downgraded to a free membership which includes 2GB of storage and you could still access the Creative Cloud website.
As with any new software, check the compatibility with your operating system. Some applications may not work on Windows XP, Vista or on Mac X ver. 10.6 (Leopard)
Just as Adobe has always offered, you can install the software on 2 computers and even between platforms, you can have one version for a Mac and one for a PC without having to pay twice.
Updates to the programs are included in membership but you are not forced to use them. In fact, a select set of archived versions will be available on some programs (but may not work with all of the newer programs).
Photoshop Elements is not a part of the Creative Cloud. This program would be purchased or upgraded separately.
CREATIVE CLOUD MEMBERSHIP OPTIONS
The COMPLETE Creative Cloud Membership Offers:
• Full versions of the most popular Adobe desktop applications — Photoshop®, Lightroom, Illustrator®, and more (see photo for list of apps).
• Full access to services to help create mobile-ready content and apps
• 20GB of cloud storage for file sharing and collaboration
• Requires annual commitment; billed monthly (month-to-month plan also available)
Pricing for Complete - based on an annual plan:
New users …….. $49.99 per month.
Students and teachers.… Special rate thru June 25, $19.99 per month.
Owners of Photoshop CS6 …. Special rate thru June 25 $19.99 per month.
Owners of Photoshop CS 3, 4, 5 …. Special rate thru July 31 - $29.99 per month.
Free 30 day trial with 2 GB Cloud storage and limited access to services
The SINGLE-APP Plan Offers:
• The full version of ONE desktop application
• 20GB of cloud storage for file sharing and collaboration
• Limited access to services
• Requires annual commitment; billed monthly.
Pricing for Single-App - based on an annual plan:
New users ……. $19.99 per month
Owners of Photoshop CS 3 - 6….. Special rate thru July 31 - $9.99 per month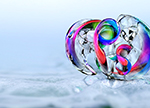 WHAT'S NEW IN PHOTOSHOP in the Creative Cloud
The Photoshop in the Creative CLoud is not CS6, it Photoshop CC and it offers many new features - too many to list all of them but some of the most exciting are:
Smart Sharpen - analyzes images to maximize clarity and minimize noise and halos, and it lets you fine-tune for high-quality, natural-looking results.
• Intelligent upsampling- Enlarge a low-res image so it looks great in print. Preserves detail and sharpness without introducing noise.
• Photoshop Extended features for video editing including the advanced 3D editing and analysis tools that were previously only in Extended.
• Camera Shake Reduction: Save shots you thought were lost due to camera motion. Whether your blur was caused by slow shutter speed or a long focal length, Camera Shake Reduction analyzes its trajectory and helps restore sharpness.
• New Adobe® Camera Raw 8 - you get more precise ways to heal images, fix perspective distortions and create vignettes.
For a full list of new Photoshop CC features, follow this link. http://www.adobe.com/products/photoshop/features.edu.html
WHAT'S NEW IN LIGHTROOM
Lightroom 5 has been released and we have the options to purchase the stand-alone program, an upgrade, or the full version or as a component of the Creative Cloud. (Pricing options below.)
LR 5 offers several new features in the Develop module:
• Upright tool – Straighten skewed lines
• Radial Gradient – Direct the viewers eye with this powerful tool
• Smart Previews – Work on files without having the actual files with you.
• Video Slide Shows- Create and share HD videos slide shows from stills and video clips.
• Improved book creation with templates that can be edited for a customized look.
Lightroom pricing options;
Purchase the full version for $149.
Upgrade from a previous version for $79.
Purchase the Creative Cloud Single App plan for $9.99 month.
Purchase the complete Creative Cloud for $49 month, get Lightroom and all the other apps.
It's an exciting time with new Adobe toys to play with. Challenging too as we look at all of the options trying to decide what might work best for our needs and workflow. Stay tuned for more insight on the Creative Cloud in the coming weeks.
For more information visit the Adobe website, http://www.adobe.com/products/creativecloud.html