Summer's over and we're all getting back to our normal routines but that doesn't mean the fun is over. Keep the fun in your photography by learning new skills and exploring the photo community for inspiration and support. Here are some fantastic ways to do just that. Each month there is an exciting and unique photo event, some local, some in New York. If you know of others, drop a line on our Facebook page and share the news.
PHOTOVILLE - September 13-17 and also 21-24.
In New York under the Brooklyn Bridge you'll find Photoville, an immersive photography village populated by 55+ shipping containers re-purposed into galleries. The festival will present five nights of programming in the Beer Garden, numerous hands-on workshops, an education day for New York City middle and high-school students (proudly supported by the New York City's Mayor's Office of Media and Entertainment), three full days of panel discussions and talks presented next door at St. Ann's Warehouse, tents with family-friendly photo activities, photo publishers, gear demonstrations, a community photo book store run by Red Hook Editions, tintype portraits by the Penumbra Foundation, and a beer garden with a range of food vendors from Smorgasburg and Brooklyn Brewery beers. Photoville is FREE and open to the public-all ages! Find out more about this fun event on the Photoville website.
PHOTO PLUS EXPO - October 25-28
This is the largest photography and imaging event in North America and is held at the Javits Center in New York. Nearly 20,000 professional photographers, photography enthusiasts, videographers, students and educators from around the world attend the conference and expo to: - Explore the exhibit hall featuring more than 200+ exhibitors and brands all in one place - See an inspiring array of photography, video and imaging products and services - Discover everything from image capture and color management to retouching and storage - Learn about cutting-edge innovations in digital imaging products and techniques from industry experts If that weren't enough, choose from over 100 educational seminars, Photo Walks and Master Classes to help you improve your craft, run a successful business and discover trends. Check out their website for all the details Photo Plus Expo.
NATURE VISIONS - November 3-5 in Manassas, VA
Nature Visions features two full days of lectures by noted photographers, preceded by a full-day seminar on Friday by an internationally known photographer and teacher, This year's Friday speaker is Matt Kloskowski, presenting a Landscape Photography Master class. All of their speakers are locally and nationally known photographers with expertise in a variety of fields so there is something for everyone. From wildlife tips to macro and flower photography to lightroom, printing, composing, black and white, night photography and so much more. Don't wait till November to sign up for the presentations, sign up now before they're filled. The centerpieces of Nature Visions are two exhibits that showcase nature and photo art photography by members of the regional camera clubs that organize the event. Attending Nature Visions will spark your interest in photography. All of the skilled photographers whose work is exhibited began as novices. The event wouldn't be complete without vendors selling and demonstrating the latest photography equipment and supplies. Find out all the details about this wonderful event on the Nature Visions website.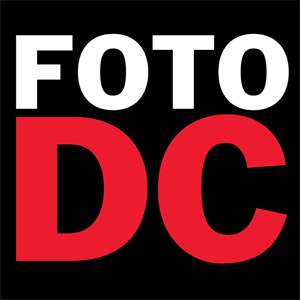 FOTOWEEK DC - November 11-19
A truly citywide celebration featuring 150+ exhibitions, programs, and events highlighting world-class photography, and providing exposure for photographers working locally and worldwide. More info can be found on the FotoWeek DC website. So you see, there's a lot to look forward to this fall. We hope you find some time to explore some of these exciting events and continue growing your photography.