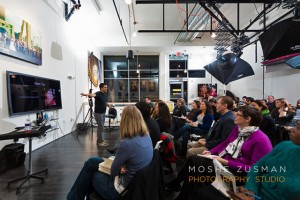 The 2012 FotoWeek DC celebration of all things Photography is officially over today.
As a FotoWeek Partner, Capital Photography Center offered a week of free events as an opportunity for people to learn from our instructors, enjoy their insight and come away motivated and energized.
We hope everyone enjoyed the events and found some inspiration to take their photography to the next level. Thanks to all of our instructors for their wonderful presentations and to all the participants that joined us.
Just because the event is over doesn't mean the learning and inspiration stops. Until the next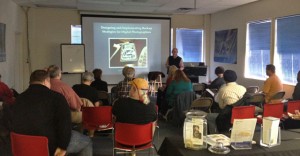 FotoWeek in 2013, we encourage you to push yourself in your photography efforts; commit to work toward your goals, learn what's needed to reach the next level, celebrate your achievements and encourage and support the achievements of others!
Continue your education in photography by attending events, classes, lectures and photo safaris. Throughout the year we offer a wide variety of classes for any level photographer. 2013 will bring even more topics, some new instructors and some exciting locations for our in-the-field shooting classes. We look forward to seeing you then!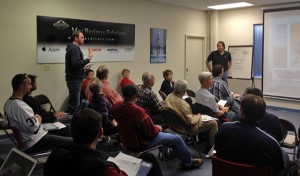 Capital Photography Center FotoWeek Events, November 9-18, 2012
Backup Strategies for Today's Digital Photograph- Ed Palaszynski
The Art of Printing with Color Management - Josh Lubbers
Washington DC – A Photographer's Paradise- E. David Luria of the Washington Photo Safari
Barren Places – Eliot Cohen
Tried and True Essentials for Wedding Photographers – Moshe Zusman
Essentials for Making Your Photography Website – Alan Dorow and Lauren Stockbower
Creative Captures with the iPhone – Karen Messick
Apple Tools and Toys for the iPhone Photographer- MBS Specialists