As all artists know, from time to time it can be hard to get the creative juices flowing. If you've been feeling a bit uninspired lately we've compiled a list of exciting and imaginative photography exhibits in the DC region this spring and summer that are sure to help.
Looking at other artists work and appreciating the time and effort they put in to creating something can really stoke the fires and give you the motivation you need to create your own work!
We've categorized the list into a variety of topics from Nature to Landscape to Portraits to Photojournalism and have also included a couple of non-photography exhibits to get you out of your comfort zone. They will surely stimulate and excite your artistic mind!
For Nature And Landscape Photographers
Luminous Landscapes: Photographs by Alan Ward
February 20, 2016 - September 5, 2016
At the National Building Museum
401 F Street NW
Washington D.C .20001
Working mostly in black and white, Ward focuses on the fundamental material that constructs the landscape: grain, texture, bright light, dappled shade. By denying us the familiar green lawns and foliage, colored blooms and surfaces, Ward's large format photographs challenge us to see the landscape with new eyes.
Image Credit: Sunrise over East Lawn by Alan Ward
No Mountains in the Way
February 26, 2016 – July 31, 2016
At the American Art Museum
8th and F Streets, NW
Washington, DC
In the 1970s, the National Endowment for the Arts (NEA) conceived a series of photo survey projects, inspired by the epic documentary photography program undertaken by the federal government in the 1930s and 1940s. The installation includes 63 vintage prints are all works from the Smithsonian American Art Museum's permanent collection.
A New Moon Rises- Views from the Lunar Reconnaissance Orbiter Camera
Through December 2016
At the National Air and Space Museum
Independence Ave. at 7th St. SW
Washington, DC 20560
The Lunar Reconnaissance Orbiter Camera (LROC) has captured dramatic landscapes of the Moon for more than six years. A New Moon Rises showcases those breathtaking images from Apollo landing sites to majestic mountains that rise out of the darkness of the lunar poles. The 61 large prints presented in this exhibition reveal a celestial neighbor that is surprisingly dynamic, full of grandeur and wonder.
Image Credit: NASA/Goddard Space Flight Center/Arizona State University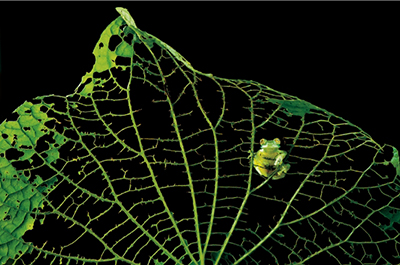 Nature's Best Photography Windland Smith Rice International Awards Presents: The Best of the Best
Through October 2016
At the National Museum of Natural History
10th Street and Constitution Ave., NW
Washington, DC.
The temporary exhibition features more than 100 large-format prints selected from nearly 500,000 images submitted over 20 years by photographers from around the globe for the annual Nature's Best Photography: Windland Smith Rice International Awards.
Image Credit: © Gregory Basco / Nature's Best Photography Awards

PORTUGAL'S ARCHITECTURE: Photographs by Professional Photographer and Capital Photography Center Instructor Roy Sewall
May 14 through June 10 (Open house on May 14th and by appointment after May 14)
At the Embassy of Portugal

2012 Massachusetts Avenue,
Washington, DC 20036
Portugal is an ancient country that has experienced prehistoric settlement, Roman Empire influence, conquest by the Moors, world dominance, political upheaval, fabulous wealth, and economic hardship. The exhibit attempts to convey this complex tapestry through large fine art photographs of Portugal's diverse architecture, including castle ruins, churches, cathedrals, palaces, villages, marble pits, train stations, and fountains.

For Portrait Photographers
The Blue Note Photographs of Francis Wolff
April 1, 2016 – July 1, 2016
At the National Museum of American History
12th and Constitution Ave., NW
Washington, DC
Francis Wolff was the co-founder of Blue Note Records as well as the photographer who created most of the company's record album cover images. Large photographic prints on display depict such luminaries as Art Blakey, Ornette Coleman, and Miles Davis in the 1950s-1960s.


Hollywood and Time: Celebrity Covers
April 1, 2016 – September 11, 2016
At the Portrait Gallery
8th and F Streets, NW
Washington, DC
Hollywood personalities who once graced theater marquees across America are featured in original cover art commissioned by Time magazine. Included are vintage photographic and illustrated portraits of stars like Dustin Hoffman, Elizabeth Taylor, Marlon Brando, Paul Newman, Diane Keaton and Meryl Streep.
Image credit: © 1991 Everett Raymond Kinstler
For Documentary Photographers
She Who Tells a Story: Women Photographers from Iran and the Arab World
April 8–July 31, 2016

At the National Museum of Women in the Arts
1250 New York Ave NW
Washington, D.C. 20005
This landmark exhibition of more than 80 photographs and a video installation challenges stereotypes surrounding the people, landscapes, and cultures of Iran and the Arab world. Each artist in She Who Tells a Story offers a vision of the world she has witnessed. The photographers' images invite viewers to reconsider their own preconceptions about the nature of politics, family, and personal identity in the Middle East.
Image Credit: Gohar Dashti, Untitled #5, from the series "Today's Life and War," 2008, Chromogenic print, 27 5/8 x 41 3/8 in.; Courtesy of the artist, Azita Bina, and Robert Klein Gallery, Boston; © Gohar Dashti
Pulitzer Prize Photographs Gallery
Permanent Exhibit (although it will close 8/1/16 and reopen on 9/16/16 as this Gallery is updated for the 100 year anniversary of the Pulitzer Prize.)
At the Newseum
555 Pennsylvania Ave, NW
Washington DC, 20001
This gallery - a visitor favorite - features the most comprehensive collection of Pulitzer Prize-winning photographs ever assembled, including photographs from every Pulitzer Prize-winning entry since 1942, when the award was first presented. The gallery is updated each year when new winners are announced in April.
Interactive touch screens in the gallery display more than 1,000 images and 15 hours of video and audio compiled from interviews with the prize-winning photographers.
For A Taste Of Something Different
Perspectives: Lara Baladi


Exhibit running through June 5, 2016
At the Arthur M. Sackler Gallery
1050 Independence Ave SW
Washington, DC 20560
Egyptian-Lebanese artist Lara Baladi experiments with the photographic medium, investigating its history and its role in shaping perceptions of the Middle East—particularly Egypt, where she is based. This installation centers on Oum el Dounia (The Mother of the World), a large-scale tapestry based on a photographic collage.
Image Credit: Oum el Dounia, Lara Baladi (b. 1969, Beirut) Belgium, 2000–2007, Wool and cotton
Non Photographic But Inspiring All The Same
The Other 90%: Works from the Permanent Collection
March 16 - June 3, 2016
At the Luther W. Brady Art Gallery
Media and Public Affairs Building
805 21st Street NW
2nd Floor
Washington, DC 20052
The exhibition opened March 16 and highlights pieces from GW's collection that haven't been displayed in 20 years or more—or ever. The Rockwell painting Seated Man in Interior is one of the highlights of "The Other 90%" show, which features 44 pieces and includes drawings by Ulysses S. Grant as well as works by Margaretta Peale and Thomas Sully.
Icebergs
July 2, 2016 - September 5, 2016
At the National Building Museum
401 F Street NW
Washington, D.C. 20001
James Corner Field Operations creates a new, one-of-a-kind destination this summer with ICEBERGS in the Museum's Great Hall. Representing a beautiful, underwater world of glacial ice fields, the immersive installation will emphasize current themes of landscape representation, geometry, and construction.
Image Credit: Renderings by James Corner Field Operations, courtesy National Building Museum.
We hope you're able to enjoy some of these exhibits. Not only will they help your creative vision, there is no better way to improve your photography than by looking at the work of others!