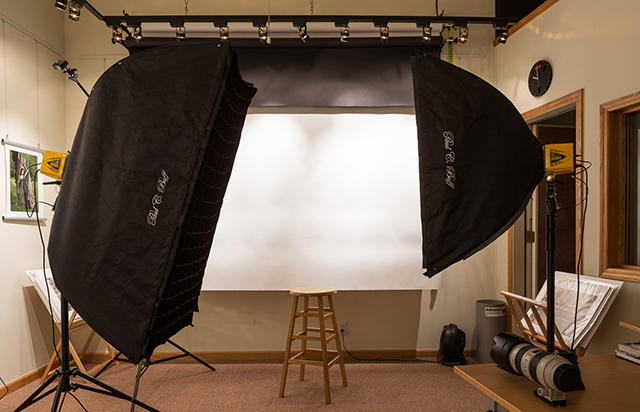 When: 9:30 AM - 12:30 PM
Price: $195.00
Instructor: Roy Sewall
Sold out!
This Class is SOLD OUT. Please see the May 6 class and June 10 class.
Shooting in a studio provides a special opportunity to control light for portraits and full-body photography and is something that can easily be set up in the home.
Learn what's involved to make a small studio and how to equip it with the right gear. Spend the morning with Professional Photographer Roy Sewall exploring his small studio which has helped him create some truly unique photographs of people.