Vermeer is so popular because captured the play of light coming in through a window and falling softly upon the face of his subject, as seen in this picture entitled "Woman Holding a Balance", a technique that portrait photographers always seek to achieve. So we have designed this photo safari with the idea that modern-day artists and photographers can learn a lot about composition by studying Vermeer's paintings!
Our photo safari begins in the eastern entrance to the National Gallery of Art's west Building, at 4th and Constitution Ave NW with an orientation on artistic composition and on how to photograph famous works of art in a museum without flash or tripod with a late-model smartphone or adjustable camera.
We then proceed up to the exhibit area where Mr. Luria will work with each client individually on achieving correct color and exposure on each painting so that clients can bring Vermeer's work right into their homes, their computers and social media.
We then end the safari with a special treat, descending into the wonderful underground light tunnel display entitled "Multiverse" that links the West Building with the East Building, punctuated by hundreds of LED lights in a $3 million display designed by artist Leo Villareal, and ending up to photograph the splendid atrium of I.M. Pei's East Building
Equipment recommended for this safari are late-model smartphones with adjustable ISO and white balance settings, or adjustable DSLR cameras with fast lenses like a 50 mm F.1.4 or f1.8 lens, or a 35 mm F1.8 lens for faster shutter speeds in dark galleries. Mr. Luria will demonstrate how to set Kelvin temperatures, ISO and proper exposure on any of these devices so that clients come away with the most accurate images of the works of art. No tripods, no flash, no backpacks.
Scheduled for a weekday to avoid large weekend crowds.
Class Limit: 8
What People Are Saying:
"David, I can't tell you how much I appreciate the time and concern you have for your students. You were born to teach!"
"The Safaris in DC are worth every penny and I would highly recommend them to others. Even though I live and work in DC, David showed me a whole new way to see and photograph the monuments that I walk past everyday. I got some great photos that I'm thrilled with! I'll be looking for more Safaris to take soon."
Instructor: E. David Luria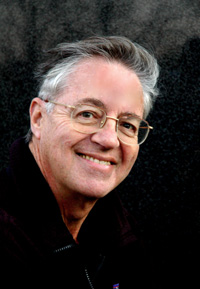 E. David Luria is a commercial photographer based in Washington DC specializing in architecture, editorial, event, food, art/still life and landmark photography.
A member of the American Society of Media Photographers and the Society of Photographic Educators, he has had his images of the National Capital Area appear in over 100 national and local publications and on calendars of the US Capitol Historical Society.
David is also founder and director of the Washington Photo Safari which, since 1999, has conducted 4,500+ photo safaris, training over 32,000 people in the techniques of travel, nature and portrait photography.
David is a graduate of Amherst College and studied photography in Paris with a protege of Henri Cartier Bresson. His work can be viewed on his website at www.eDavidLuriaPhotography.smugmug.com.
David teaches the following classes for Capital Photography Center:
Capital Photography Center Photo Safaris
Photography As A Second Career
Travel and Vacation Photography
Washington DC, a Photographer's Paradise