You cook a wonderful meal and your friends say: "WOW, that was GREAT! Delicious! What kind of OVEN did you use? You must have a great OVEN!"
You would be miffed, right? Because you know it's not the oven, it's the COOK who prepares a great meal. Great soufflés were prepared by Julia Childs, not by her pots and pans. And the same is true in photography: it's not the camera, it's the photographer who makes the image. We firmly believe you can take a good or bad picture with ANY camera.
Photography, like painting, is all about composition: the symmetry, the balance, the leading lines, the framing, the perspective, the points of interest in the image that draw the viewer's eye. So this safari is all about training you to see and capture good composition in your photographs.
We begin the safari in the atrium of the East Building of the National Gallery of Art with a general orientation on photographic technique and principles of composition. Next we examine 10 classically composed black and white photographs from the 1940's and 1950's, by Parisian photographer Robert Doisneau, and Baltimore photographer A. Aubrey Bodine.
We then make our way through the VERY cool $3 million LED light display tunnel to the West Building, a great subject for slow motion photos.
Participants will then roam the West Building National Gallery of Art with the instructor, taking pictures that embody some of the principles of composition they have learned on the safari, photos of artwork, the Gallery's atrium, the sculpture, the museum visitors looking at artwork, or photos of the Gallery's extraordinary architecture. We also photograph the classic Rodin and Degas sculptures in the National Scuplture Gallery.
In short, this is a safari to help you become a more astute critic of your own photos by studying and documenting works of the masters. We also teach you how to shoot artwork in low-light situations without flash or tripod, getting the right exposure and white balance.
Questions can be directed to Marie Joabar at info@capitalphotographycenter.com.
Class Limit: 10
What People Are Saying:
"David, I can't tell you how much I appreciate the time and concern you have for your students. You were born to teach!"
"The Safaris in DC are worth every penny and I would highly recommend them to others. Even though I live and work in DC, David showed me a whole new way to see and photograph the monuments that I walk past everyday. I got some great photos that I'm thrilled with! I'll be looking for more Safaris to take soon."
Instructor: E. David Luria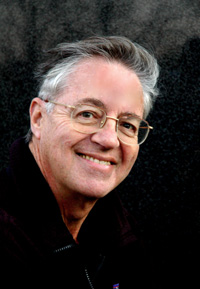 E. David Luria is a commercial photographer based in Washington DC specializing in architecture, editorial, event, food, art/still life and landmark photography.
A member of the American Society of Media Photographers and the Society of Photographic Educators, he has had his images of the National Capital Area appear in over 100 national and local publications and on calendars of the US Capitol Historical Society.
David is also founder and director of the Washington Photo Safari which, since 1999, has conducted 4,500+ photo safaris, training over 32,000 people in the techniques of travel, nature and portrait photography.
David is a graduate of Amherst College and studied photography in Paris with a protege of Henri Cartier Bresson. His work can be viewed on his website at www.eDavidLuriaPhotography.smugmug.com.
David teaches the following classes for Capital Photography Center:
Capital Photography Center Photo Safaris
Photography As A Second Career
Travel and Vacation Photography
Washington DC, a Photographer's Paradise