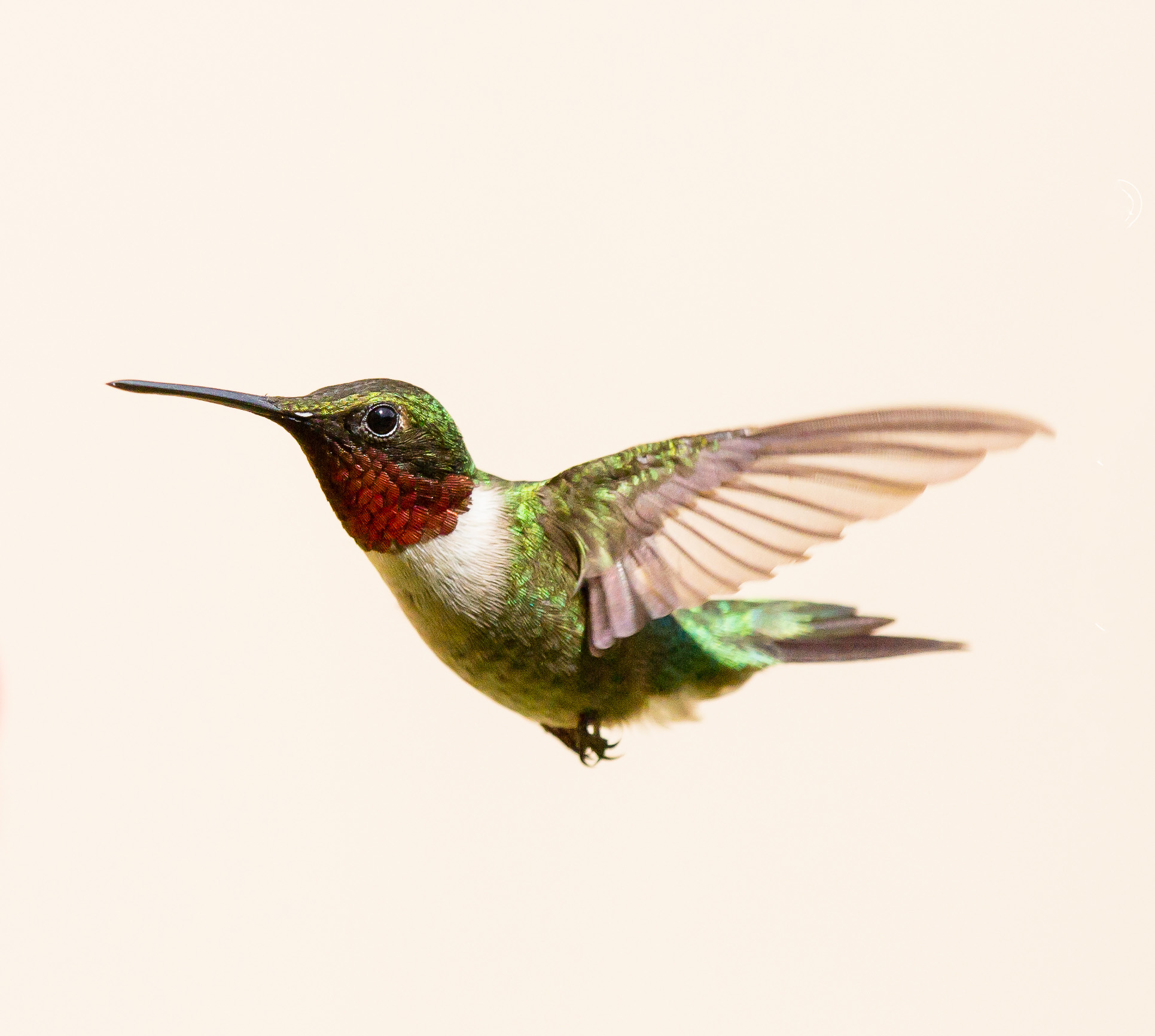 By popular demand, this new date was just added.
Late summer hummingbirds have raised their young and are busy feeding to get ready for their migration south in the fall.
The Ruby throated hummingbirds are found in Maryland and their wing beats on average 52 beats per second. They dart about and can go up to speeds of 63 mph. Territorial, they can be seen quickly chasing off others with a chitter and a buzz of wings.
Spending time in the garden these hummingbirds will surround us with in their magical flight. With time, we'll discover which flower blossoms they prefer and watch them hover while dining on the nectar.
Designed for aspiring bird and nature photographers, this class will provide plenty of practicing with birds in flight and hummingbird photography.
Topics Include:
- The selection of ISO and shutter speeds to maximizing your camera's ability to capture birds in flight.
- How to observe wildlife in action and discover their patterns and habits.
- How to pan and shoot with a moving subject.
Class Limit: 7
What People Are Saying About Emily
"Thoroughly enjoyed the class, Emily is a wonderful instructor and I learned a lot! I really appreciate her taking the time working with me on lighting and composition even though I had a smaller compact camera. I'll look forward to taking other classes she teaches!"
"Emily was terrific. She gave explicit details re: camera settings, light, composition, and point of view. She was very patient and gave individual attention. I appreciated the opportunity to learn from her."
"Emily provided great instruction ahead of time, with tips and ideas. She was wonderful at making sure that everyone got the attention they needed and got real time feedback and help. Emily is awesome!"
Instructor: Emily Carter Mitchell
Emily Carter Mitchell is an outdoor photography enthusiast well known for her bird, nature and wildlife photography. With over 20 years in the travel and hospitality industry, the sense of adventure and discovering lesser known destinations continue to inspire Emily's photographic endeavors.
As a gifted photographer and avid birder in the DELMARVA area, time and patience has given her the insight in understanding the behaviors and characteristics of the avian world. Capturing a moment that expresses personality and a sense of humanity within the natural world brings one closer to nature.
Emily is a published photojournalist and her work can be seen in the Bay Weekly, on numerous book covers and smart device apps. Her blog, Hoof Beats and Foot Prints blog is internationally recognized and showcases her beautiful images and insights on nature.
Emily teaches the birding, wildlife and the Adventures On The Trails classes for Capital Photography Center.