The Mormon Temple in Kensington, MD puts on a spectacular display of lights during the holiday season, with trees, bushes, reindeer, crèches, and other Biblical scenes, some with live models. These lights and the unique architecture of the Temple itself at night make for great photography.
Our shooting itinerary will take us to all the lighted displays put out by the Mormon Church each year in December. The bushes are decorated with 300,000 lights, and the Temple itself is awash in a soft white light, providing a great opportunity to practice shooting at night with a tripod. Washington's own professional architectural photographer, E. David Luria, provides training in night time composition and shooting without flash while explaining the best white balance settings to use under these conditions.
This safari is a must to add to your holiday memories and for creating holiday postcards.
You must have a STURDY tripod for this class. A cable release or remote is recommended or you can use your self-timer. Any camera will do, but for best results we suggest a wide angle lens equivalent to about 28 mm in 35 mm format, a telephoto of at least 100mm, and enough film or digital media and batteries for about 72 exposures, 200 or 400 speed. You should also consider black and white for some of the subjects.
Questions about this class can be directed to Marie Joabar at info@capitalphotographycenter.com
Class Limit: 10
What People Are Saying About David
"David, I can't tell you how much I appreciate the time and concern you have for your students. You were born to teach!"
"The Safaris in DC are worth every penny and I would highly recommend them to others. Even though I live and work in DC, David showed me a whole new way to see and photograph the monuments that I walk past everyday. I got some great photos that I'm thrilled with! I'll be looking for more Safaris to take soon."
Instructor: E. David Luria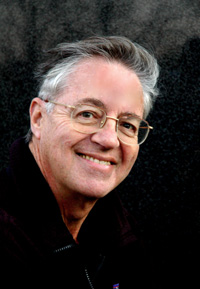 E. David Luria is a commercial photographer based in Washington DC specializing in architecture, editorial, event, food, art/still life and landmark photography.
A member of the American Society of Media Photographers and the Society of Photographic Educators, he has had his images of the National Capital Area appear in over 100 national and local publications and on calendars of the US Capitol Historical Society.
David is also founder and director of the Washington Photo Safari which, since 1999, has conducted 4,500+ photo safaris, training over 32,000 people in the techniques of travel, nature and portrait photography.
David is a graduate of Amherst College and studied photography in Paris with a protege of Henri Cartier Bresson. His work can be viewed on his website at www.eDavidLuriaPhotography.smugmug.com.
David teaches the following classes for Capital Photography Center:
Capital Photography Center Photo Safaris
Photography As A Second Career
Travel and Vacation Photography
Washington DC, a Photographer's Paradise