The Ronald Reagan Building, dedicated in May 1998, completed the redevelopment of Pennsylvania Avenue by reflecting its symbolic and historic character as well as that of the nation's capital. It was mandated by Congress to bring together the country's best public and private resources to create a national forum for the advancement of trade.
The Ronald Reagan Building is a welcome addition to our architectural photography series in which participants learn:
- exterior photography and capturing unique architectural detail, using wide angle lenses with small apertures
- maintaining vertical edges perfectly straight, not falling in on each other
- interior photography, including atrium, using lighting, composition, exposure and white balance settings for best picture quality, with or without tripod
- use of F stops and shutter speeds features of the camera
All cameras welcome, best results with adjustable aperture and shutter speed settings and a manual mode.
Lens Options:
For low-light shooting without flash: 50mm F1.4 or F1.8 or 35mm F1.8
Fast telephoto (F2.8)
Wide-angle (10-20mm or 11- 16mm) or fish-eye
Instructor will bring 28mm PC shift lens for Nikon users
Six inch dual-bubble carpenter's level for maintaining vertical edges. Limit: 12 photographers
What People Are Saying About David
"David, I can't tell you how much I appreciate the time and concern you have for your students. You were born to teach!"
"The Safaris in DC are worth every penny and I would highly recommend them to others. Even though I live and work in DC, David showed me a whole new way to see and photograph the monuments that I walk past everyday. I got some great photos that I'm thrilled with! I'll be looking for more Safaris to take soon."
Instructor: E. David Luria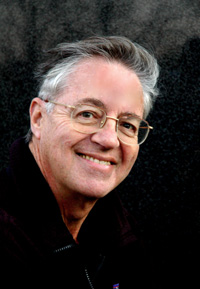 E. David Luria is a commercial photographer based in Washington DC specializing in architecture, editorial, event, food, art/still life and landmark photography.
A member of the American Society of Media Photographers and the Society of Photographic Educators, he has had his images of the National Capital Area appear in over 100 national and local publications and on calendars of the US Capitol Historical Society.
David is also founder and director of the Washington Photo Safari which, since 1999, has conducted 4,500+ photo safaris, training over 32,000 people in the techniques of travel, nature and portrait photography.
David is a graduate of Amherst College and studied photography in Paris with a protege of Henri Cartier Bresson. His work can be viewed on his website at www.eDavidLuriaPhotography.smugmug.com.
David teaches the following classes for Capital Photography Center:
Capital Photography Center Photo Safaris
Photography As A Second Career
Travel and Vacation Photography
Washington DC, a Photographer's Paradise