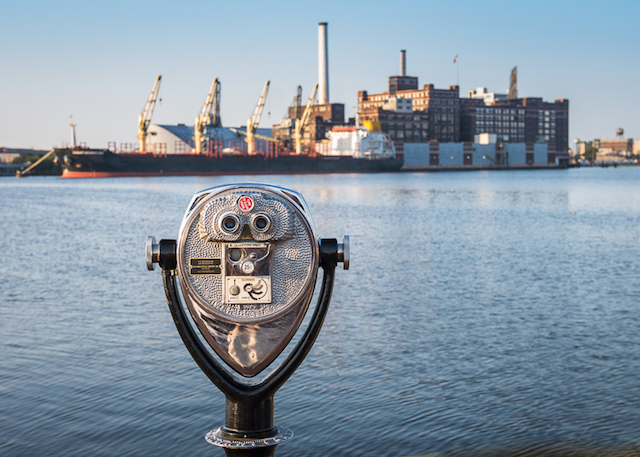 ​Join Greg Holden as we photograph through the streets of Fells Point. We'll explore the historic waterfront area photographing interesting people, historic buildings, boats, abstracts in the water and other opportunities that we find in the early morning light.
We will work on
- Learning to see creatively by looking for interesting compositions in the shadows and textures of the old architecture
- Creating abstract images from any patterns and reflections that we find
- Learning how to approach people on the street for portraits
Gear Recommendations: Any camera with exposure controls will work fine. Bring any lenses in the range of 18-200mm range, a circular polarizing filter if you have one and a good pair of walking shoes. Although not required, feel free to bring a tripod if you want extra stability or creative long exposures.
Class Limit: 10
What People Are Saying About Greg
"Greg was great covering the basics and answering our questions. After just 20 minutes into the class, we were already testing out new knowledge and I was immediately amazed!"
"Greg's class clarified so many things for me. I found his talk and presentation quite inspiring and I'm excited to get out and practice what I learned."
Instructor: Greg Holden
Greg Holden's photography focuses on showing unexpected views of common scenes. Whether he is photographing out in nature or exploring rusty and abandoned places, he enjoys looking for tiny scenes or details that he can abstract from larger views to create unique images.
Greg has a passion for teaching and sharing his love of photography with others. He is able to convey the technical aspects of cameras and photography in an easy way for beginners to understand while at the same time helping them capture compelling images.
You can see more of Greg's diverse work on his website, www.imagesunderfoot.com
Greg teaches the following classes for Capital Photography Center.
DSLR Photography Basics
Seeing In Black and White
Exploring Historic Fells Point
B&O Railroad Museum Field Shoot