The "blue hour" is that lovely period of civil twilight about 20 minutes after sunset when the sky is deep blue and the city lights show up!
And so that that is the time we have chosen for our newest adventure in "twi-night" photography which takes us by water taxi from Alexandria, Virginia to National Harbor in Maryland and back with plenty of great photo ops along the way.
We begin our safari with a water taxi ride from Old Town Alexandria across the Potomac and under the Woodrow Wilson Bridge, making a stop in front of the huge Gaylord Hotel at National Harbor and then winding up at the National Harbor dock. Our taxi pulls in to National Harbor just as the giant spinning ferris wheel is illuminated against a deep blue sky..
We disembark at National Harbor and make our way over to the Awakening Statue which depicts a grotesque sleeping giant just waking up. He is 52 feet tall if he were to stand up, and he makes a great subject for photography.
Then we take several pictures of the buildings and the huge MGM Casino at National Harbor before getting back on the water taxi to return to Alexandria, seeing the Woodrow Wilson Bridge beautifully illuminated against the night sky, giving good opportunities for both color and black and white architectural photography.
We end our safari in Old Town Alexandria walking along King Street to capture the colorful restaurants and shops along the way.
Here are samples of the pictures you can achieve on this photo Safari
https://www.flickr.com/photos/123745666@N04/albums/72157699680535184
For best results we suggest lenses ranging from 18mm to 300 or 400mm and cameras with ISO ranges up to 6400. Tripods are optional for Alexandria and National Harbor street scenes. Fast lenses of f1.4, F1.8 or F2.8 are also highly desirable for low-light hand-held shots from the taxis
At each point during the safari ,architectural photographer David Luria, director of the Washington Photo Safari, gives tips on exposure, composition, white balance and ISO and aperture and shutter settings. He will also assist owners of cameras with color temperature settings to achieve the correct white balance color temperature for their pictures.
Meet at Alexandria -to- National Harbor Water Taxi dock in Alexandria harbor, near intersection of Cameron Street and waterfront for a 645 pm taxi departure. Return taxi leaves National Harbor at 8:10 pm. $89 fee includes round-trip water taxi fare. Rain date: Sept. 30. Limited to first 8 photographers who register!
Garage parking parking available near King and Cameron Streets, metro to King Street (Yellow/Blue Lines), free trolley bus to Old Town King Street last stop (allow 30 minutes for trolley wait and ride).
What People Are Saying About David
"David, I can't tell you how much I appreciate the time and concern you have for your students. You were born to teach!"
"The Safaris in DC are worth every penny and I would highly recommend them to others. Even though I live and work in DC, David showed me a whole new way to see and photograph the monuments that I walk past everyday. I got some great photos that I'm thrilled with! I'll be looking for more Safaris to take soon."
Instructor: E. David Luria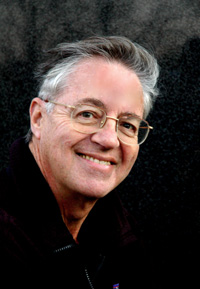 E. David Luria is a commercial photographer based in Washington DC specializing in architecture, editorial, event, food, art/still life and landmark photography.
A member of the American Society of Media Photographers and the Society of Photographic Educators, he has had his images of the National Capital Area appear in over 100 national and local publications and on calendars of the US Capitol Historical Society.
David is also founder and director of the Washington Photo Safari which, since 1999, has conducted 4,500+ photo safaris, training over 32,000 people in the techniques of travel, nature and portrait photography.
David is a graduate of Amherst College and studied photography in Paris with a protege of Henri Cartier Bresson. His work can be viewed on his website at www.eDavidLuriaPhotography.smugmug.com.
David teaches the following classes for Capital Photography Center:
Capital Photography Center Photo Safaris
Photography As A Second Career
Travel and Vacation Photography
Washington DC, a Photographer's Paradise