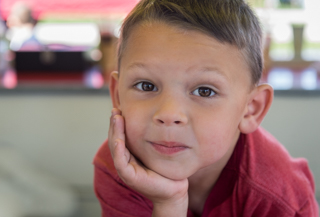 When you travel, the best pictures you bring home are often candid shots of people enjoying themselves, laughing, eating, playing games, having fun!
But getting those shots is not always easy. How do you get in low and tight and close, without violating people's personal space? What kind of camera and lens do you need to do that kind of photography?
Help is on the way, at the DC State Fair, an annual event that brings together people from all over the DC area. Organizers of the DC State Fair are giving us special permission and access this year, allowing each of our clients to have an "Official Event Photographer" badge that will allow us to roam around the fair (being held this year at Waterfront Station in Southwest DC) and take pictures of people and their pets.
Here are just a few of the photo-op-filled events that we'll have fun capturing:
Pet Parade
Sloppy Joe eating contest
Hula Hoop contest
Line dancing
And so much more
Our class begins with an orientation on street photography tricks, camera settings and camera use by instructor E. David Luria. Then David will guide participants through the events of the fair working with each person to get the best shots.
Any camera will do, including smartphones, but for best results we suggest a DSLR or mirrorless camera with interchangeable lenses and a multi-purpose zoom lens such as 18-200 or 16-300 for quick lens work. Super wides like a 10-20 or an 11-16 are also very useful in this type of work. Also recommended (but not necessary) is an auxiliary flash unit mounted on the camera's hot shoe. We'll will show you how to use it to get the best effect.
Class Limit: 10
Instructor: E. David Luria
E. David Luria is a commercial photographer based in Washington DC specializing in architecture, editorial, event, food, art/still life and landmark photography.
A member of the American Society of Media Photographers and the Society of Photographic Educators, he has had his images of the National Capital Area appear in over 100 national and local publications and on calendars of the US Capitol Historical Society.
David is also founder and director of the Washington Photo Safari which, since 1999, has conducted 4,500+ photo safaris, training over 32,000 people in the techniques of travel, nature and portrait photography.
David is a graduate of Amherst College and studied photography in Paris with a protege of Henri Cartier Bresson. His work can be viewed on his website at www.eDavidLuriaPhotography.smugmug.com.
David teaches the following classes for Capital Photography Center:
Capital Photography Center Photo Safaris
Photography As A Second Career
Travel and Vacation Photography
Washington DC, a Photographer's Paradise