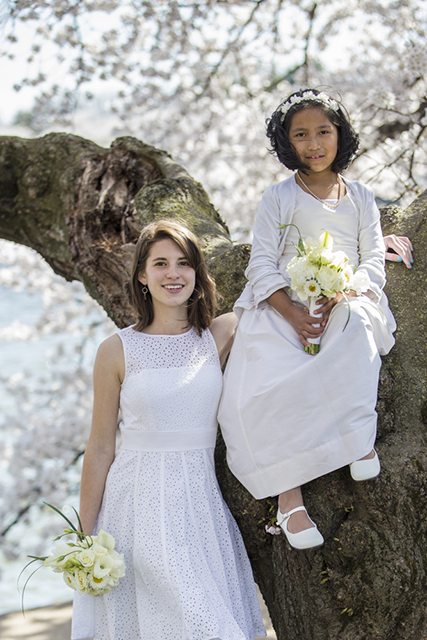 Jump start your career as a portrait photographer and learn the essentials of using natural light. Hone your craft and gain an understanding of how to 'see' natural light and how it can be used and modified to enhance your subject.
We begin with a lecture/presentation on using natural light to your advantage. From there, we cover different methods of working with your subjects to put them at ease and then discuss and demonstrate tips for posing individuals and positioning groups.
Participants will learn hands-on with their own cameras as we move outside during the "Golden Hour" and team up taking turns posing for each other. Afterwards each person will the opportunity to photograph one or two models to put all that was learned in practice.
Topics include:
* Working with subjects – tips to put your them at ease
* Posing techniques– single subject, couples, larger groups - what works best
* Reading the light – the ideal times
* Managing sun and shade
* Enhancing and modifying the light – simple tools every portrait photographer should have
* Working with environmental backgrounds – what to watch out for
* Understanding what it's like to be on the other side of the lens
This class is best suited to those with an understanding of shooting in Aperture Priority or Manual exposure modes.
Required Equipment:
* A digital SLR camera
* Any lens in the range of 24-105mm or 70-200mm. Prime lenses in any of these ranges are ideal if you have them.
* Reflectors and diffusers if you have them (we will have some on hand at the class for participants to use).
Class Limit 12
Instructor: Erika Nizborski
With a degree in Photojournalism from the Corcoran College of Art + Design in hand, Erika launched her photography business following graduation. Specializing in Wedding, Event, and Portrait photography, she uses her skills in photojournalism in new and inventive ways.
When not photographing clients, she enjoys shooting personal projects and with a creative eye, captures the reality around her. In fact, just recently she won "Best in Show" at the 2014 Exposed DC competition.
Her work has been shown at Longview Gallery, The Corcoran Gallery, Colourworks Gallery and The Delaware College of Art + Design in Wilmington, DE and has been published in PDN EDU, The Washington Times and The Washington Post.
As a talented instructor, Erika has taught photography for young teens at Will Kipp public charter school in Washington, DC., has led photography workshops for Gandhi Brigade in Silver Spring, MD and has taught adult photography classes for various groups.
In 2011 & 2012 Erika hosted a monthly television program for Arlington Independent Media called Behind The Lens, where she had the unique opportunity to interview local DC photographers about their work and accomplishments.
Erika is a member of ASMP (American Society of Media Photographers), APA (American Photographic Artists) and WPOW (Women Photographers of Washington) and plays an active role in SilverCore Photographers Collective; a group of photographers sharing a passion for black and white film and alternative process photography.
More about Erika can be found on her website, www.erikanizborski.com