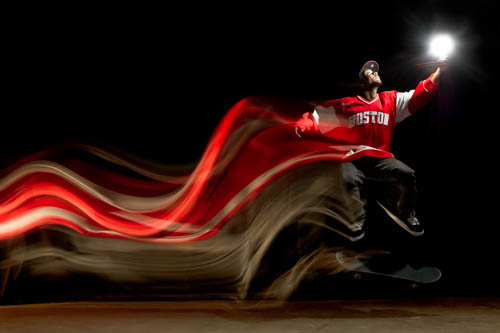 Everyone wants to be able to take better pictures, that's a fact, but how?
Well the logical first step is getting friendly advice from a professional that will give you ways to get closer to that goal. Not a Portfolio Review, those tend to be for people with a portfolio and can handle heavy criticism. A critique session is much more personal and skill building in that recognizing as much as what is going right is as important as the areas to put more work into.
Join Chris Alvanas for an online one on one image critique where you can learn the strengths and weaknesses of your images and get guidance onhow to take them to the next level. No matter what your level it is the best way to improve your skills in making images.
The Details
This One -On-One Image Critique is geared for the more advanced photographer, seeking ideas
 on how to make his images stand out.
The photographer will supply 5 images (2 of each image; 1-as shot, 1-processed)
 and will describe what they are looking for in the session.
Images need to be supplied in jpeg format with 1200px on the long side and will need to be submitted at least 5 days prior to the critique.
An overall critique will be given to every image and then each will be walked through showing the area of concern.
The instructor will discuss what is and what is not working and provide suggestions for moving forward.
He will also demonstrate his interpretation of the image.
There will be plenty of time for discussion and questions.
When registering, you will list some dates and times that work for your session.
This is an online image critique with discussion and feedback (via shared screens).
More details will be provided in the confirmation email.
Instructor: Chris Alvanas
Chris Alvanas is a digital artist and an accomplished post-production retoucher for high-end beauty and fashion. As a photographer, he is known for his quirky kids images, while his fine art delves into the worlds of jazz music and dance by illustrating the musician's relationship with the instrument and the motion of the dancer. As a new filmmaker (Affirmation, Taps), Chris uses a multi-genre approach: the photographer's eye and the musician's ear.
Chris is a popular speaker on post-production beauty retouching, HDR and fine art printing. His work has been featured in Shutterbug, After Capture, Nikon World and Popular Photography. He has lectured at Photo Plus Expo, PMA, Foto Fusion and more. Chris is the former Director of Photography at Boston University's Center for Digital Imaging Arts in Washington DC. View his work on his website at Light Year Imaging.
Chris teaches the following classes for Capital Photography Center:
The following DVDs by Chris are available for sale at Capital Photography Center;