High Dynamic Range (HDR) photography allows one to overcome exposure issues when there is a vast difference between the range of bright highlights and dark shadows in a scene. By capturing many frames of the same subject,  each at different exposure levels and then merging them with HDR processing software, one can build images with incredible range and detail.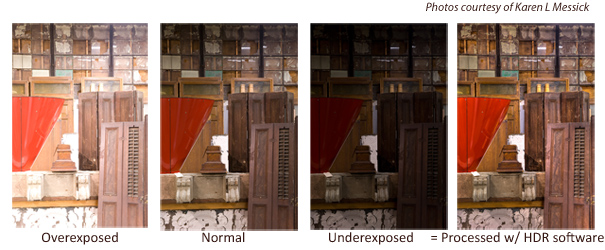 Capital Photography Center recently held two  HDR classes, one in DC taught by Chris Alvanas, the Director of Photography at CDIA-BU, and the other at Second Chance Architectural Salvage shop in Baltimore taught by Professional Photographer, Karen L. Messick. Below are some HDR photos from a few of the attendees from the last 2 classes – a special "thank you" to them for sharing.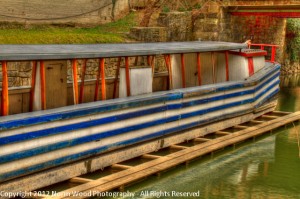 The HDR Photography in DC class
 is broken down into 3 sections; lecture and camera set up, shooting and then processing  images. The class starts with an overview of what HDR is and how it can be used to overcome exposure and dynamic range issues. Also discussed are;
How to set up the camera
How to bracket exposures Where to start the exposure
How to get the desire look of the final image and more.
The group then heads out and photographs around DC capturing images using HDR techniques. Back at the digital lab, each student has their own computer and learns how to merge and process images into an HDR environment using Photomatix Pro. Tone mapping, the important role it plays and options the photographer has when tone mapping his images is covered in detail. What's needed for this class is a digital SLR with any lens range between 12 to 200mm, a large memory card (4GB minimum) a tripod, a cable release or wireless remote, a card reader or the download cable for the camera, and either a portable hard drive, or a jump drive with at least 4GB of storage space for the finished files.