2017 has arrived and with it comes the opportunity to set resolutions in all aspects of life- but have you ever thought about setting a resolution or goal with your photography?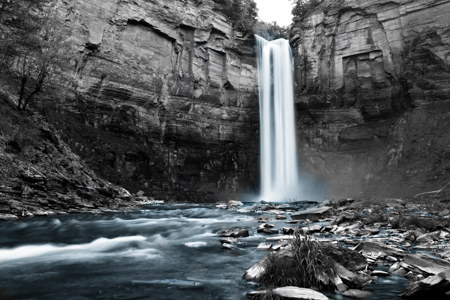 Maybe you haven't picked up your camera in a while, it may even need a proper dusting! Especially around the holidays we can get caught up in celebrations, friends and family and we don't have as much time to pursue hobbies. Or maybe you have been photographing but are just lacking ideas on what to shoot. Every photographer sometimes feels uninspired behind their lens. But don't worry, with the new year comes the perfect chance to set some goals for your photography!
One of the best ways to get you excited about photographing again or get your creative juices flowing is by participating in a photo challenge.
A photo challenge is a thought out list of assignments for you to photograph that can either last a week, a month or even the entire year! These assignments are meant to take you out of your daily grind and help you break through any creative blocks you may be experiencing.
Most photography challenges test you and push your limits in three different ways:
(As quoted by the folks at Dogwood Photography)
* "Story Telling: Good photographers can take beautiful images of something. Great photographers can take an image that tells its story. This category makes use of compositional rules and directed prompts to push you towards not just looking at the beauty of something, but to find a way to tell that something's story.
* Technical: Technical Aptitude is just as important as creative inspiration in photography. With that in mind this category is a mix of in camera and post processing techniques designed to expose you to new technical skills and techniques.
* Artistic Impression: When this category comes up, you really have room to express yourself. You can interpret the assignment literally or figuratively. Unlike the other two categories that are more focused, the idea of this category is to let your creativity shine."
We've rounded up a few of our favorite websites dedicated to challenges along with some simple and fun photo projects that will inspire and excite you.

Professional photographer Dale Foshe created a fun 52 week photography challenge. He believes that part of what helps students grow the fastest is a repeating weekly assignment.
His website lists specific subjects to shoot each week so you don't have to spend time making your own list.
This is another great resource. The current goal of this non-profit is for you to commit to one of many photo challenges that will stretch your photographic skills. On this website you'll find detailed challenges with examples and sometimes tutorials on how to achieve specific creative techniques. You'll also find a large community of photographers who interact and give constructive feedback on your assignments.
52Frames offers a guided weekly photography challenge designed to help you improve your skills. Every week they send you a new assignment and then you have 7 days to take your shot and share it with the community. After that the online community gives feedback and guidance to help you grow. 52 Frames philosophy revolves around the 3 C's- Creativity, Community and Consistency.
EASY AND FUN DIY PROJECTS

Project 365
This is one of the simplest and most popular photography projects out there. Simply, you take a photo every day for 365 days. Project 365 is one of the best ways to improve your photography because it forces you to take a photo every day. You can do this on your own by simply picking up your camera and taking a photo of whatever takes your fancy. Start a blog and post a photo everyday, it's always a great feeling to go back through at the end of the year and see everything you've accomplished.
ABC Project
Another simple project, start with the letter A and take a photo of something related to or that starts with that letter! Continue this either every day, every week or every month! This is a great project because you can decide how much time you'd like to dedicate to it, 26 days, 26 weeks or 26 months!
Pick a Lens and Stick to It
The idea behind this project is to get to know your different lenses better. Grab a lens and use it exclusively on your camera for a week or for a month. For instance, if you usually use a zoom lens, try shooting with a fixed focal length like a 35 or 50mm. Or for an even bigger challenge, try shooting only with a specialty lens like a macro lens or a wide angle (24mm or wider).
Get your Challenge for 2017 going and we're sure you'll see renewed passion to photograph as well as an improvement in your shooting or composing.
Share some of your favorite shots with us on Instagram or Facebook, we'd love to see what inspired you.