We can't wait for spring but with a few more weeks of winter to get through why not look at ways to improve our photos now so when the season is here we'll have those tools to work with. Think of the areas that could use some improvement and whether it's Lighting, Editing & Organizing, Composition or Shooting, we've got you covered with classes that will help.
Bring on the Lights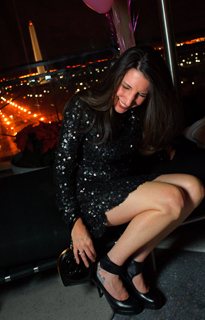 Don't think you need to use a flash? Think again. In addition to creatively adding light to a dark scene or subject, using off camera flash can take your daylight photography to the next level. Learn how to use the flash's auto (TTL) mode but take the skill further and learn to use it manually for the most creative lighting. Tim Cooper makes learning off camera flash easy and fun so join him at our Demystifying Off Camera Flash class this Sat, Feb 14.
If you need light larger areas, like wedding reception halls, and need the coverage of several lights, learn from one of the best. Moshe Zusman teaches you everything you need to know about venue lighting but were afraid to ask, from how to trigger them remotely, to using gels for creative color, to determining the right placement and position for different venues. Don't miss the Shedding Light on the Wedding Venue class Thur evening, Feb 19.
If shooting corporate events is a skill you want to explore, E. David Luria gives you hands-on tips and techniques you can use to get better photos in corporate boardrooms or banquet rooms at our Getting Started in Event Photography class in the evening on Tues, March 10.
Organizing, Editing and Scanning
A cold raw day is perfect for getting your images organized or brushing up on your editing skills and since Adobe has bundled both Lightroom and Photoshop in the $10 a month Photography Program subscription, take advantage of the opportunity and the savings.
Lightroom give us the tools to organize our growing collection of images in a powerful database program. In the Lightroom Library, we can easily find the needle in the haystack. We'll start you down the path to better organization at our Lightroom Library Module class on Sunday, 2/15 or on 4/25.
If that weren't enough, every year the editing tools get better and better and it's a joy to process our images (non-destructively) to make them pop with just a few simple clicks. Learn how in the Lightroom Develop Module class offered on Sat, March 7.

For the editing that we can't do in Lightroom, there's Photoshop. Complicated cloning, using layers or making composites still require the tools that Photoshop gives us. Once you learn how to work between LR and Photoshop you'll have your images looking more professional and polished. Our Introduction to Photoshop class Sun, March 8 will get you processing like a pro.
HDR photography was once the rage and when we hear the term, we often think of the over-processed, stereotypical image with a grungy look. However, this is not the HDR that Tim Cooper teaches. In our class, Creating the Realistic HDR Image, Tim show us how to use the process and software in such a way that it is not even evident that HDR processing was used. He also covers how to set the range of exposures needed to capture all the details in both the shadows and highlight areas so we have all the data we need to merge the frames to one image with incredible range.
February is a great month to go through the old family photo albums deciding which photos to scan so you can be ready for the March 14 Introduction to Scanning class. It's wonderful to get these older images digitized so we can restore and or print them for family members. Learn what's involved and follow the step by step presentation and demo with Ed Palaszynski.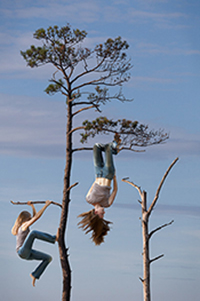 Evaluate Your Compositions and Your Collections
Take better photos by improving your eye and developing stronger compositions. Ever photograph with a group and wonder why some peoples' photos are so much better than others even though you were all at the same place at the same time? Learn tips and techniques for crafting more exciting and dynamic images. Expand your vision and learn the art of seeing with Tim Cooper at our Perfect Composition class in the evening on Wed, March 11.
With a collection of images or your body of work, it's time to get the advice from a pro. Roy Sewall helps you understand what works to make a cohesive statement with a collection of photos. So gather your themed collection and get expert advice and feedback at our Body Of Work class on Thur, Feb 26.
In the Field… Indoors and Out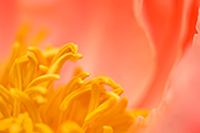 Get out and shoot even if that means indoors. Look to the botanical gardens to woo you until spring is here. On Sat, Feb 28, Karen Messick is sharing her incredibly creative ideas for photographing flowers and greenery at the Creative Flower Photography at the Baltimore Conservancy. Karen will help you expand your vision have you framing images in totally new and exciting ways.
We start to turn a corner to warmer weather in March and we can finally start exploring the outdoors a bit.
Night photography at this time of year is perfect. The dull and drab colors we see in daylight are hidden at night so who cares that the grass is straw colored and the trees are bare. On Wed, March 5, join us at our Monuments at Night class where framed against the beautiful royal blue sky of civil twilight, we'll capture the Reflecting Pond with the Washington Monument and the Capitol in the distance. We'll also shoot the colorful lights of the Rosslyn skyline with trailing tail-lights of traffic leaving the city. We finish the evening photographing the Lincoln and the Korean Memorials.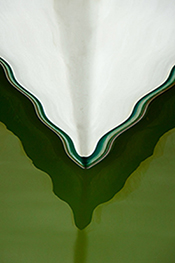 March 7th finds us at Scenic Annapolis Harbor shooting in the early morning light. Water and boating scenes, harbor finds, reflections and more are waiting for you. Karen Messick helps you see Annapolis with a keen eye for up close scenes with waterfront and harbor town detail.
Before you know it, it will be spring and we'll find our world filled with more photographic opportunities than we'll have time for. Now is the time to hone our skills so we can meet spring and the warmer weather shooting head on.