​When you travel, you like to come back with images not just of the monuments, historic buildings and landscapes, but also the faces that you see. After all, people are the lifeblood of any country.
But how do you DO that, especially with people you do not know? Sticking a camera in a stranger's face is NOT a great way to make friends! It's intrusive and inconsiderate! And how do you capture those magic moments of your own family or friends playing on the beach, or sampling local restaurants, dancing the carioca, screaming down a roller coaster, or just enjoying themselves on a hillside above a lovely nighttime cityscape?
This Photo Safari, led by professional event photographer E. David Luria will give you very useful tips on how (and how not) to take posed and unposed photos of the people you know, how to capture candid moments of people you do NOT know in crowded marketplaces or on street scenes, how to get in LOW and CLOSE to your subjects, how to use Shutter-Priority and Aperture-Priority modes, how to manipulate those confusing F-stops, what kind of equipment you need to do this right, how to use long lenses to get in tight on faraway faces, how to use non-intrusive spy-like techniques to capture that unique face, how to use wide angle lenses to increase depth of field, how to take full advantage of light and the rapid-shooting capability of your camera, how to get the permission of strangers to take their pictures, and how to shoot in low-light environments, in short: how to take pictures that really tell the PEOPLE story of your trip!
He will also review privacy and model-release issues involved in photographing strangers.
Mr. Luria conducts this Safari at one of the best people-gathering places in Washington: the friendly National Sculpture Garden located at 8th and Constitution Ave NW, a great place to pose friends and family and an easy place to meet strangers who often bring their cute little kids to stick their feet in the circular pond. He begins the safari with a 45 minute orientation on people photography, and then works with all participants to help them get the most interesting photos, with techniques of exposure, composition, lighting and white balance.
Any camera will do for this Safari, even those small and quiet point and shoots with nice long zooms, but for best results we highly recommend adjustable SLR cameras with telephoto and wide angle lenses in the range of 50-200mm. Cameras with articulating tilt and twist screens are especially useful for candid photography.
Questions can be directed to Marie Joabar at info@capitalphotographycenter.com.
Class Limit: 10
What People Are Saying About David
"David, I can't tell you how much I appreciate the time and concern you have for your students. You were born to teach!"
"The Safaris in DC are worth every penny and I would highly recommend them to others. Even though I live and work in DC, David showed me a whole new way to see and photograph the monuments that I walk past everyday. I got some great photos that I'm thrilled with! I'll be looking for more Safaris to take soon."
Instructor: E. David Luria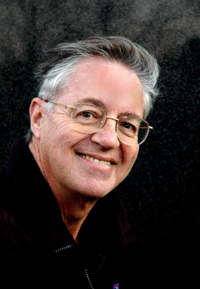 E. David Luria is a commercial photographer based in Washington DC specializing in architecture, editorial, event, food, art/still life and landmark photography.
A member of the American Society of Media Photographers and the Society of Photographic Educators, he has had his images of the National Capital Area appear in over 100 national and local publications and on calendars of the US Capitol Historical Society.
David is also founder and director of the Washington Photo Safari which, since 1999, has conducted 4,500+ photo safaris, training over 32,000 people in the techniques of travel, nature and portrait photography.
David is a graduate of Amherst College and studied photography in Paris with a protege of Henri Cartier Bresson. His work can be viewed on his website at www.eDavidLuriaPhotography.smugmug.com.
David teaches the following classes for Capital Photography Center:
Capital Photography Center Photo Safaris
Photography As A Second Career
Travel and Vacation Photography
Washington DC, a Photographer's Paradise