Are you the person they turn to in the office when there is a birthday party, an awards ceremony, a visit by the Chairman of the Board. Why? Because you are the ONLY person who knows how to operate the office camera! So bring your camera (or the office camera), plus all your lenses and your flash unit and join us in this class that will train you to take more professional pictures of office events AND will help you turn those pictures into images that tell a STORY to make your PR Director happy.
Given in an office-type environment by professional photographer E. David Luria (who – in his murky past - was once good-ole-Dave-the-office-photographer of HIS office! ) this class will cover topics such as how to pose people, white balance issues, use of external flash on manual mode, shooting group portraits, how to cover office conferences and meetings, "grip & grin" award ceremonies, and candid shots of co-workers that show the interaction on the job or in the field.
Also, if you want to learn how to cover association meetings and conventions as a professional event photographer (a job that pays very well in the DC area), this class will help you get the skills you need.
Mr. Luria, who has photographed conventions for several corporations and association meetings in DC, San Francisco, New Orleans and Boston, will also review recommended equipment needs for this type of photography.
Prerequisite: Participants should have a working knowledge of exposure settings, we will not be able to introduce you to these at this class. To learn about exposure settings, consider the DSLR Photography Basic class offered monthly.
Questions can be directed to Marie Joabar at info@capitalphotographycenter.com.
Class Limit: 10
What People Are Saying About David
"David, I can't tell you how much I appreciate the time and concern you have for your students. You were born to teach!"
"The Safaris in DC are worth every penny and I would highly recommend them to others. Even though I live and work in DC, David showed me a whole new way to see and photograph the monuments that I walk past everyday. I got some great photos that I'm thrilled with! I'll be looking for more Safaris to take soon."
Instructor: E. David Luria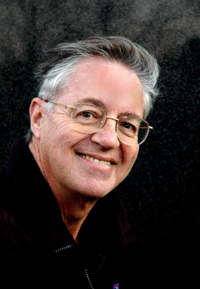 E. David Luria is a commercial photographer based in Washington DC specializing in architecture, editorial, event, food, art/still life and landmark photography.
A member of the American Society of Media Photographers and the Society of Photographic Educators, he has had his images of the National Capital Area appear in over 100 national and local publications and on calendars of the US Capitol Historical Society.
David is also founder and director of the Washington Photo Safari which, since 1999, has conducted 4,500+ photo safaris, training over 32,000 people in the techniques of travel, nature and portrait photography.
David is a graduate of Amherst College and studied photography in Paris with a protege of Henri Cartier Bresson. His work can be viewed on his website at www.eDavidLuriaPhotography.smugmug.com.
David teaches the following classes for Capital Photography Center:
Capital Photography Center Photo Safaris
Photography As A Second Career
Travel and Vacation Photography
Washington DC, a Photographer's Paradise