Rescheduled from June 1.
The Jefferson Building of the Library of Congress is one of the most beautiful buildings in the nation's capital with its ornate interiors and grand staircases. We have timed our safari so that the afternoon sun falls on the exterior and spills into the Great Hall interior.
After an orientation on architectural photography, we'll begin this Safari by photographing the fountains and the exterior of the building. Then we'll move inside to photograph the incredibly beautiful Great Hall with all its hand-painted details and statuary and finish in the Observation Gallery where we will photograph the Reading Room.
At each point on the safari, tips on low-light and mixed-light photography, taking pictures of the vaulting ceilings in the Great Hall, and how to use wide-angle lenses to maintain straight verticals will be discussed as well as techniques of composition, exposure and lighting.
Any camera will do, but for best results we suggest you bring a wide angle lens equivalent to about 28 mm (in 35 mm format), a circular polarizing filter if you have one, and a telephoto of at least 100mm. No tripods allowed on this Safari.
Questions can be directed to Marie Joabar at info@capitalphotographycenter.com.
Class Limit: 10
What People Are Saying About David
"David, I can't tell you how much I appreciate the time and concern you have for your students. You were born to teach!"
"The Safaris in DC are worth every penny and I would highly recommend them to others. Even though I live and work in DC, David showed me a whole new way to see and photograph the monuments that I walk past everyday. I got some great photos that I'm thrilled with! I'll be looking for more Safaris to take soon."
Instructor: E. David Luria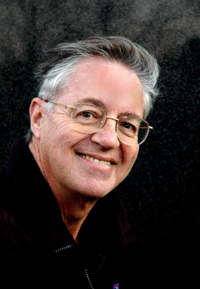 E. David Luria is a commercial photographer based in Washington DC specializing in architecture, editorial, event, food, art/still life and landmark photography.
A member of the American Society of Media Photographers and the Society of Photographic Educators, he has had his images of the National Capital Area appear in over 100 national and local publications and on calendars of the US Capitol Historical Society.
David is also founder and director of the Washington Photo Safari which, since 1999, has conducted 4,500+ photo safaris, training over 32,000 people in the techniques of travel, nature and portrait photography.
David is a graduate of Amherst College and studied photography in Paris with a protege of Henri Cartier Bresson. His work can be viewed on his website at www.eDavidLuriaPhotography.smugmug.com.
David teaches the following classes for Capital Photography Center:
Capital Photography Center Photo Safaris
Photography As A Second Career
Travel and Vacation Photography
Washington DC, a Photographer's Paradise