RESCHEDULED FROM ARLINGTON TO DC
On Tuesday evenings during the summer we can enjoy a breathtaking performance by the US Marine Corps Silent Drill Team on the grounds around the Lincoln Memorial.
Our photo safari begins with an opportunity to photograph these Marines marching in silent precision and then tossing their bayoneted rifles end over end at each other as we photograph them with our rapid shooting cameras.
At the conclusion of the ceremony we will photograph the Lincoln statue bathed in beautiful white portrait light, plus the view down the reflecting pool towards the Washington Monument and the U.S. Capitol. We then wind up the safari with shots of the adjoining memorials and buildings.
No tripods allowed on this safari, our training will include tips on nighttime shooting at higher ISO's without tripods.
This is a photographer's delight and a great opportunity to learn the techniques of nighttime cityscape photography!
(Any camera will do but for best results a DSLR or mirrorless camera are best. Lenses in the range from 18 to 200 are ideal.)
Class Limit: 10
What People Are Saying About David
"David, I can't tell you how much I appreciate the time and concern you have for your students. You were born to teach!"
"The Safaris in DC are worth every penny and I would highly recommend them to others. Even though I live and work in DC, David showed me a whole new way to see and photograph the monuments that I walk past everyday. I got some great photos that I'm thrilled with! I'll be looking for more Safaris to take soon."
Instructor: E. David Luria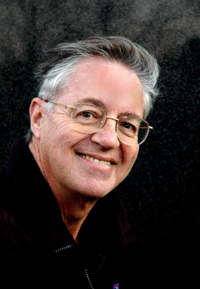 E. David Luria is a commercial photographer based in Washington DC specializing in architecture, editorial, event, food, art/still life and landmark photography.
A member of the American Society of Media Photographers and the Society of Photographic Educators, he has had his images of the National Capital Area appear in over 100 national and local publications and on calendars of the US Capitol Historical Society.
David is a graduate of Amherst College and studied photography in Paris with a protege of Henri Cartier Bresson. His work can be viewed on his website at www.eDavidLuriaPhotography.smugmug.com.
David teaches the following classes for Capital Photography Center:
* Capital Photography Center Photo Safaris
* Photography As A Second Career