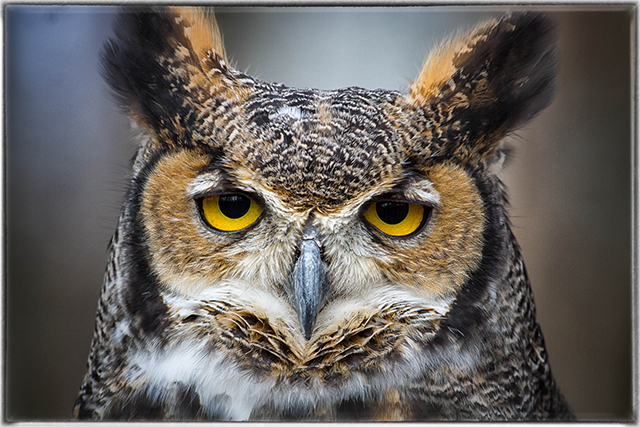 Join us and enjoy the opportunity to photograph raptors, amphibians and wildlife animals that might include a turtle, a snake, an owl, a hawk, a skunk, a bat and possibly an artic fox. Although these are all wild creatures, they are not able to be returned to nature, instead they are cared for by the Blue Ridge Wildlife Center.
These beautiful creatures are amazing to watch let alone photograph. We'll be in a wooded setting and will have the opportunity to photograph each of them. The raptors will be tethered on a natural perch while the other critters will be held by the handler or on a leash on the ground.
We'll work with each participant helping with exposure settings, lighting, composition and focus to make sure everyone captures outstanding photos.
Recommended equipment: A DSLR or mirrorless camera, any lenses in the range 70mm to 200mm are fine (longer lenses may work well too but are not required), a fully charged battery (a spare can be helpful), sufficient memory cards, a sturdy tripod, a cable release or remote trigger and the owner's manual for your camera.
Our location for this class is at Huntley Meadows Park, a 1,500 acre oasis of Northern Virginia where you'll find majestic forests, wildflower-speckled meadows, vast wetlands and incredible birding as well. Some of the best wildlife watching in the area is enjoyed here so when the class is over explore the ½ mile wetland boardwalk trail and observation tower. You'll find beavers, frogs, dragonflies and herons and more.
More than half of the proceeds from this class are donated to The Blue Ridge Wildlife Center and we're happy to support their efforts.
Class Limit: 18