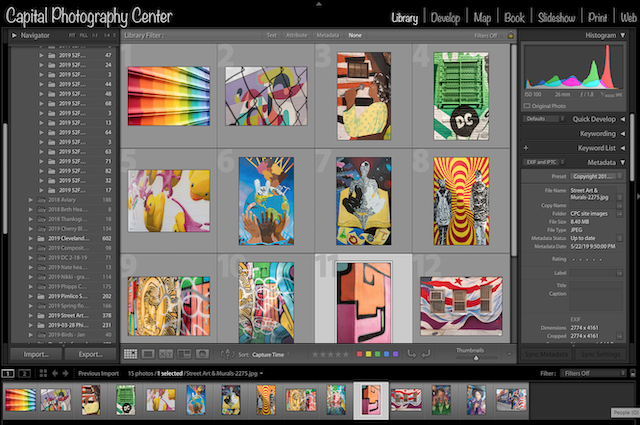 Lightroom is the industry standard for amateurs and professional photographers alike, for organizing and editing our images. At the heart of this powerful program lies the Library Module where we import, organize, sort, rate and tag our images.
Spend a day with Marie Joabar learning the Library Module in-depth allowing you to set up and understand a system that keeps your images organized and easy to find.
Beginning with the import dialog, Marie walks you through the various options and best practices for bringing images into your Lightroom catalog. From there she'll cover viewing options, rating, key-wording, sorting and searching, as well as looking at the preferences options and catalog settings. You'll also learn the practical use of collections and how to create them, how to watermark your images and how to export images for various purposes.
Note - At the class you'll bring your own laptop (desktops are fine too) loaded with LR 4, 5, 6, or LR Classic. We will not cover the LR CC version which is the mobile version. If you haven't already downloaded Lightroom go to the Adobe site and look for the $9.99 Photography Plan that gives you Lightroom Classic CC, Lightoom CC and Photoshop (make sure your plan includes the "Classic"). You can also download a fully functional 30 day free trial.
Participants of this class might enjoy the Lightroom Develop Module In Depth class.
If you prefer to learn the Lightroom Library and Develop Module all in one day, consider our Lightroom In A Day class offered monthly.
This class is offered on other dates and locations. Follow the link here to see all of the Editing and Post Processing classes.
Class Limit: 7
NOTE - Students will be required to follow COVID-19 Safety Practices, conduct a Self-Screening Health Assessment and sign a Waiver of Liability prior to attending a class. These items can be reviewed on the class registration page.
What People are Saying about Marie
"Marie is very friendly and was able to put herself in the mind of the beginner using clear and concise communication!"
"Marie clearly knows photography and comes from a technical perspective, but she has a talent for translating that technical information into understandable content and not everyone can do that! She was terrific!"
"The instructor made the class so interesting that it did not appear to be a four-hour class!"
"Marie struck the perfect balance of knowing her stuff and being non-intimidating!"
Instructor: Marie Joabar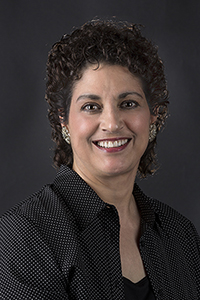 Drawing on more than 12 years experience as the Corporate Trainer and Education Programs Manager for one of the Washington DC area's leading camera retailers, Marie Joabar founded Capital Photography Center in January 2012.
With a talented staff of instructors and a wide variety of classes, its mission is to help those with a love of photography grow their passion and reach their goals - be it to capture better snapshots or become a professional photographer.
As an instructor herself, Marie finds just the right way to take complicated concepts and technology, and break the information down into easy-to-understand nuggets to share with others. Whether teaching photography basics or helping one better understand their camera, she works to take away one's intimidation or sense of overwhelming that often accompanies learning new things so they can begin enjoying the craft and develop their skills.
Marie is also very active in the Shenandoah Valley where she teaches photography classes for Shenandoah County and writes the Shared Exposures photography column for "The Mountain Courier." Her photos can be found in various print and online publications for the Shenandoah County Department of Tourism and have been published in various local magazines and newspapers.
She is a member of ASMP (American Society of Media Photographers) and VECCA (Valley Educational Center for the Creative Arts). Her work can be seen on her website at www.mariejoabar.com.
Marie teaches the following classes for Capital Photography Center:
* DSLR Photography Basics
* Fieldwork - Photography Basics
* The Lightroom Library Module In Depth
* The Lightroom Develop Module In Depth
* And more