Good pictures sell houses and condominiums via the web, or in brochures and publications. This class, designed for people wishing to photograph their own homes or real estate agents shooting listed properties, is taught by professional architectural photographer, E. David Luria, and will take place in a private home, providing hands-on training in exterior and interior architectural photography.
Any camera will do, but for best results we recommend a digital SLR camera or a mirrorless camera with manual exposure controls with a wide-angle lens (10-20mm for digital DX SLR's, 12-24 mm for full frame/FX SLR's), circular polarizer filter, auxiliary bounce/swivel flash unit, tall, sturdy, heavy tripod with adjustable head, bubble level for horizontal/vertical readings.
Topics include:
Exterior Photography:
- how and when to shoot exterior views of homes, based on the position of the sun
- how to shoot north-facing homes that are always in shade
- color filtration/ white balance and exposure tips for exterior photography
- how to use flowers trees and bushes to enhance the exterior views;
- how to keep exterior vertical lines perfectly aligned with the vertical edges of camera viewfinders
- twilight vs. daylight for shooting of exterior views
- how to eliminate cars and people from exterior views without Photoshop
Interior Photography:
- how to choose lenses for interior photography
- camera angles for interior shooting
- how to shoot furnished, and unfurnished, interiors
- how to achieve extreme or shallow depth of field in image focus
-how to highlight interesting built-in interior details such as sconces or door hardware
- how to balance indoor light with outdoor sunlight to avoid overexposed window views
- how to extend the range of your flash unit and how to light up adjoining rooms
- how to achieve correct exposure on interior photography
- how and when to shoot using only the existing ambient light
- how to choose correct white balance settings for interior photography
- how to shoot interior views at twilight
E. David Luria has photographed over 2,600 apartment building exteriors and interiors as official photographer for the Washington Post's Apartment Showcase Magazine, and he has served as contributing photographer of luxury homes for Washington Spaces Magazine. His images of Washington DC landmarks appear in over 100 publications, on guidebooks and postcards sold throughout the DC area. Three of his DC images appear on the 2015 Calendar of the US Capitol Historical Society, including the calendar's cover photo.
Questions can be directed to Marie Joabar at info@capitalphotographycenter.com.
Class Limit: 10
What People Are Saying About David
"David, I can't tell you how much I appreciate the time and concern you have for your students. You were born to teach!"
"The Safaris in DC are worth every penny and I would highly recommend them to others. Even though I live and work in DC, David showed me a whole new way to see and photograph the monuments that I walk past everyday. I got some great photos that I'm thrilled with! I'll be looking for more Safaris to take soon."
"The instructor made the class interesting and not only used story-telling to demonstrate key concepts, but was able to put me at ease with mistakes I made during the practice time. Thank you for the opportunity to advance my skills with expert instruction."
Instructor: E. David Luria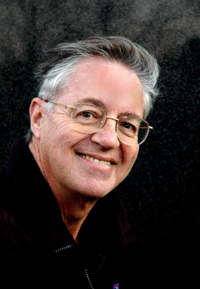 E. David Luria is a commercial photographer based in Washington DC specializing in architecture, editorial, event, food, art/still life and landmark photography.
A member of the American Society of Media Photographers and the Society of Photographic Educators, he has had his images of the National Capital Area appear in over 100 national and local publications and on calendars of the US Capitol Historical Society.
David is a graduate of Amherst College and studied photography in Paris with a protege of Henri Cartier Bresson. His work can be viewed on his website at www.eDavidLuriaPhotography.smugmug.com.
David teaches the following classes for Capital Photography Center:
* Capital Photography Center Photo Safaris
* Photography As A Second Career
* Real Estate and Architectural Photography