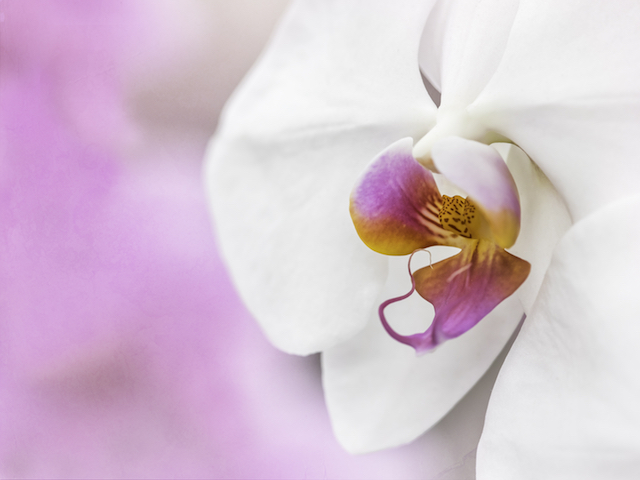 Let's escape the winter cold and enter into the exotic and tropical Conservatory at Longwood Gardens to celebrate their orchid show. Beautiful and elaborate orchid displays and unique individual orchids fill the conservatory offer countless photo opportunities.
Using both Macro and Close-up photography techniques you will begin to develop an artistic eye with orchids and botanicals as your subject. Gain a deeper understanding in your camera settings in varied lighting conditions and how subject framing and background selection influences your compositional choices.
Topics include:
How to create strong Floral and Botanical Art images.
Equipment used for Macro and Close-up photography.
Technical aspects including camera settings, the histogram, understanding light and composition.
Additional tools for botanical photography will be shared including reflectors and diffusers, backgrounds, extension tubes and close-up filters and Lensbaby lenses for Canon users.
Recommended Equipment: Digital camera with a zoom lens of 16-300mm is ideal and a Macro lens with extension tubes if available. A tripod and shutter release cable are essential or the camera self-timer.
Participants will need to pre-purchase their entrance tickets online directly with Longwood Gardens. Rate is $23.00 per person, $20 for Seniors.
What People Are Saying About Emily
"Thoroughly enjoyed the class, Emily is a wonderful instructor and I learned a lot! I really appreciate her taking the time working with me on lighting and composition even though I had a smaller compact camera. I'll look forward to taking other classes she teaches!"
"Emily was terrific. She gave explicit details re: camera settings, light, composition, and point of view. She was very patient and gave individual attention. I appreciated the opportunity to learn from her."
"Emily provided great instruction ahead of time, with tips and ideas. She was wonderful at making sure that everyone got the attention they needed and got real time feedback and help. Emily is awesome!"
Instructor: Emily Carter Mitchell
Emily Carter Mitchell is an award winning and published nature and wildlife photographer based in Annapolis, Maryland. Through her work Nature as Art she brings a creative interpretation of the natural world around us bringing a sense of serenity in a world increasingly filled with chaos. There is a sense of stillness and ethereal attributes in her images that has one see beyond what is first obvious.
Emily holds a Master's Degree in Global Management, with a corporate background in Human Resources and extensive years in the travel and hospitality industry. Her photographic journey began when she was a teenager and she has always enjoyed photography as a way to capture the world around her.
Emily's passion of photography is shared with others through her nature and wildlife photography classes for Capital Photography Center based in the Metro DC area.
To enjoy her creative work, please visit Emily's website at: www.emilymitchellphotographycom
Emily teaches the following classes for Capital Photography Center:
* Getting Started in Bird Photography
* Photo Adventures and to various parks and waterfalls
* A wide variety of In-The-Field Shooting classes
* Editing with Topaz