People always tell you your photos are great but in your mind, you know they could be better. Perhaps you are entering competitions but not winning, or not winning as often as you'd like. You're close but you need some guidance and direction on what to do to get your photography to the next level.
Join Roy Sewall for an insightful presentation on how to do just that.
Participants will learn of 4 critical attributes of a great photograph and of more than 60 factors that can weaken it. Using photos to illustrate, Roy will discuss their strengths and weaknesses and suggest ways to make them stronger.
Find out how your photography can improve from one of the experts on the topic. Roy Sewall is sought after for his image critiques, his judging and as a speaker. Participants of this class will come away with solid ideas they can implement to take their photography to the next level.
Experience Level: This session is intended for any photographer who shoots in aperture mode, shutter mode, or full manual and has a basic understanding of post processing.
Class Limit: 8
What People Are Saying About Roy
"I've taken a couple of lighting workshops but came away from them without really "getting it." Thanks to the way Roy clearly explains things, the small size of the group and being able to work with the equipment hands-on, I finally got it!"
"The class was very informative. Roy was great explaining the equipment needed for studio photography, their function and how to use the equipment including hands-on time. It was great getting to play with the lighting photographing each other."
"Roy was excellent! The price for the class was more than I wanted to pay but after taking the class it was well worth it. I learned a great deal and will be taking what I learned into my photography business."
"I think that Roy is very knowledgable. He made some wonderful suggestions and provided a lot of material to work with."
Instructor: Roy Sewall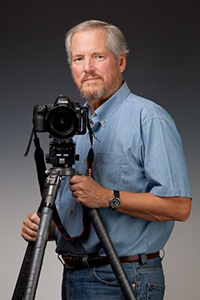 Roy Sewall spent most of his youth in India, Pakistan, Indonesia and the Philippines though his family's State Department home was based in the Washington, D.C., area.
With a BS in Physics from Case Institute of Technology in Cleveland and a MS in Engineering Science from Penn State, Roy worked for several major technology corporations in the DC area for over 30 years.
His interest in photography evolved from extensive travel in six continents and in 2001 he started his transition to full-time photographer.
He always found the Washington area to be one of the most photogenic locations in the world and has published two photography books, Our Potomac, from Great Falls through Washington, D.C., in 2005 and Great Falls and Mather Gorge in 2009. These were inspired by his affection for hiking and bicycling along the river and the adjacent Chesapeake and Ohio (C&O) Canal.
His books led to numerous lecture and slide show engagements with local organizations and established him as one of the leading photographers of the Potomac River and C&O Canal.
In 2007 Roy became the first Chair of the Board of Directors for the C&O Canal Trust, a non-profit friends group for the National Park Service. He has done extensive photography work for river and C&O Canal-related government and non-profit organizations, as well as private and commercial clients.
In addition, he has been a guest on WETA's TV program Great Views of Washington D.C., the lead photographer in the Best of D.C. 2009 publication, in feature articles in the D.C. and Virginia Where Guestbooks, the lead still photographer in The Nature Conservancy's 2011 video The Potomac Gorge, a featured guest on Montgomery Community Media TV and is sought after in many well-known photo competitions for his judging skills.
Roy continually adds to his collection of large fine art prints. He has developed diverse bodies of work for exhibitions that include unusual foreign and domestic landscapes, old European architecture, historical re-enactment, and abstracts. But his foremost passion is his ongoing project called "People of the Woods" that conveys mystery, illusion, fantasy, and sensuality.
More about Roy can be found on his website, www.roysewallphotography.com
Roy enjoys working with novice and intermediate photographers helping them develop their eye and their skills.
Roy teaches the following classes for Capital Photography Center:
* Great Falls at Dawn
* Take Your Photography To The Next Level
* The Small Studio