The huge picture windows, the Monticello-style arching domes, and the built-in artwork of Argentinian architect Cesar Pelli's $300 million Terminal B/C at the Ronald Reagan Washington National Airport provide many opportunities for good exterior and interior architectural photography. And the BEST time of day to capture all of this is at twilight, that period of deep blue-sky lighting that takes place shortly after sunset.

On this Safari on architectural photography, we will discuss how to balance indoor and outdoor lighting inside of buildings by waiting until the sun goes down! We will first capture the exterior of the airport as seen from the roof of the garage in the golden hour just before sunset, then move inside to get twilight shots with a deep blue sky contrasting the yellow-tinged vaulting columns and ribs of the airport interior. It is SO much prettier at this time than it is in the daytime!

We will also use the low light to show you how to make all the moving people in the airport inside of the airport DISAPPEAR! How cool is THAT?

Our safari will conclude with nighttime shots of the planes taking off and landing as we view them through the huge picture window of Terminal A, the original National Airport terminal, and we will also visit the interesting art-deco corridors of Terminal A.
With exclusive permission we have obtained from the Metropolitan Washington Airport Authority, we can use tripods to photograph the vaulting ceilings, the built-in artwork and the long views down the main concourse, a good exercise in mixed lighting work.
Any camera will do, from point and shoot to SLR. But for best results, we suggest you bring a wide-angle lens equivalent to about 18 or 28 mm, a telephoto of at least 100mm and a circular polarizing filter. Tripods are allowed and are recommended for the indoor shots of this safari.
NOTE - All students and instructors, including those who have been vaccinated against COVID-19, AGREE TO WEAR A FACE MASK that covers the nose, mouth and chin during the class and MAINTAIN A SOCIAL DISTANCE OF SIX FEET or more when possible.
Questions can be directed to Marie Joabar at info@capitalphotographycenter.com.
Class Limit 8-10
What People Are Saying About David
"David, I can't tell you how much I appreciate the time and concern you have for your students. You were born to teach!"
"The Safaris in DC are worth every penny and I would highly recommend them to others. Even though I live and work in DC, David showed me a whole new way to see and photograph the monuments that I walk past everyday. I got some great photos that I'm thrilled with! I'll be looking for more Safaris to take soon."
"The instructor made the class interesting and not only used story-telling to demonstrate key concepts, but was able to put me at ease with mistakes I made during the practice time. Thank you for the opportunity to advance my skills with expert instruction."
Instructor: E. David Luria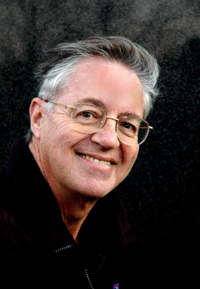 E. David Luria is a commercial photographer based in Washington DC specializing in architecture, editorial, event, food, art/still life and landmark photography.
A member of the American Society of Media Photographers and the Society of Photographic Educators, he has had his images of the National Capital Area appear in over 100 national and local publications and on calendars of the US Capitol Historical Society.
David is a graduate of Amherst College and studied photography in Paris with a protege of Henri Cartier Bresson. His work can be viewed on his website at www.eDavidLuriaPhotography.smugmug.com.
David teaches the following classes for Capital Photography Center:
* Capital Photography Center Photo Safaris
* Photography As A Second Career
* Real Estate and Architectural Photography