Sunset at the US Marine Corps Memorial in Arlington brings a special treat on Tuesday evenings during the summer; a breathtaking performance by the US Marine Corps Silent Drill Team.
Our photo safari begins with an opportunity to photograph these Marines marching in silent precision across the parade ground in front of the Memorial and then tossing their bayoneted rifles end over end at each other as we photograph them with our rapid shooting cameras.

At the conclusion of the ceremony at twilight we photograph the 76-foot high statue of the Marines planting the flag at Mt. Suribachi, with tripods and proper filters for white balance or color correction. We then walk over to the nearby Netherlands Carrillon to photograph that postcard view of the three monuments, Lincoln Memorial, the Washington Monument and the U.S.Capitol all aligned on a west-east axis in your viewfinder. It's a photographer's delight and a great opportunity to learn the techniques of nighttime cityscape photography!
(Any camera will do but for best results an SLR or mirrorless camera are good. Lenses in the range from 18 to 200 are ideal and a sturdy tripod is a must.
Class Limit: 8
NOTE - Despite relaxed mask mandates, all students and instructors, including those who have been vaccinated against COVID-19, AGREE TO WEAR A FACE MASK during the class and MAINTAIN A SOCIAL DISTANCE OF SIX FEET or more when possible.
Questions can be directed to Marie Joabar at info@capitalphotographycenter.com.
What People Are Saying About David
"David, I can't tell you how much I appreciate the time and concern you have for your students. You were born to teach!"
"The Safaris in DC are worth every penny and I would highly recommend them to others. Even though I live and work in DC, David showed me a whole new way to see and photograph the monuments that I walk past everyday. I got some great photos that I'm thrilled with! I'll be looking for more Safaris to take soon."
"The instructor made the class interesting and not only used story-telling to demonstrate key concepts, but was able to put me at ease with mistakes I made during the practice time. Thank you for the opportunity to advance my skills with expert instruction."
Instructor: E. David Luria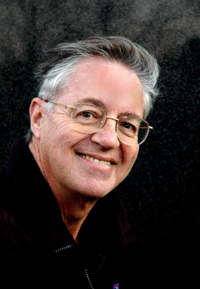 E. David Luria is a commercial photographer based in Washington DC specializing in architecture, editorial, event, food, art/still life and landmark photography.
A member of the American Society of Media Photographers and the Society of Photographic Educators, he has had his images of the National Capital Area appear in over 100 national and local publications and on calendars of the US Capitol Historical Society.
David is a graduate of Amherst College and studied photography in Paris with a protege of Henri Cartier Bresson. His work can be viewed on his website at www.eDavidLuriaPhotography.smugmug.com.
David teaches the following classes for Capital Photography Center:
* Capital Photography Center Photo Safaris
* Photography As A Second Career
* Real Estate and Architectural Photography