Capture the golden light as it warms the Cherry trees lining the Tidal Basin. We'll shoot wide landscapes of the Jefferson Memorial, waterfalls at the FDR, MLK framed in fall color, and plenty of close-ups of autumn leaves.
The Tidal Basin in autumn is a great spot to capture stunning fall photos! From wide shots of the memorials framed in colorful cherry tree leaves to close-ups of the leaves themselves, there are many photo opportunities waiting to be captured. We'll wander the perimeter of the Basin stopping at the best spots to capture amazing images.
Topics include;
Optimum exposure settings for the look you're after
Color settings to get the most of the fall season
Camera angles and framing compelling images
Slowing water in fountains at FDR
Depth of field options, selective focus and apertures for the look you want
Silhouettes and sun starbursts
Storytelling ideas for caputures
Recommended Gear: A DSLR or mirrorless camera. Lenses in the range from wide to telephoto (18 - 200mm) wider if you have it. A circular polarizing filter and neutral density filter (if you have those) and a tripod.
Phone cameras are welcome but may offer less control of the settings.
Participants should be familiar with the exposure settings of aperture, shutter and ISO.
Class Limit: 8
What People are Saying about Marie
"Marie is very friendly and was able to put herself in the mind of the beginner using clear and concise communication!"
"Marie clearly knows photography and comes from a technical perspective, but she has a talent for translating that technical information into understandable content and not everyone can do that! She was terrific!"
"The instructor made the class so interesting that it did not appear to be a four-hour class!"
"Marie struck the perfect balance of knowing her stuff and being non-intimidating!"
Instructor: Marie Joabar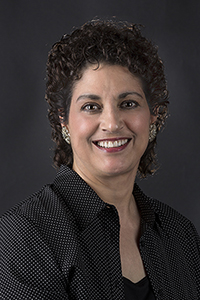 Drawing on more than 12 years experience as the Corporate Trainer and Education Programs Manager for one of the Washington DC area's leading camera retailers, Marie Joabar founded Capital Photography Center in January 2012.
With a talented staff of instructors and a wide variety of classes, its mission is to help those with a love of photography grow their passion and reach their goals - be it to capture better snapshots or become a professional photographer.
As an instructor herself, Marie finds just the right way to take complicated concepts and technology, and break the information down into easy-to-understand nuggets to share with others. Whether teaching photography basics or helping one better understand their camera, she works to take away one's intimidation or sense of overwhelming that often accompanies learning new things so they can begin enjoying the craft and develop their skills.
Marie is also very active in the Shenandoah Valley where she teaches photography classes for Shenandoah County and writes the Shared Exposures photography column for "The Mountain Courier." Her photos can be found in various print and online publications for the Shenandoah County Department of Tourism and have been published in various local magazines and newspapers.
She is a member of ASMP (American Society of Media Photographers) and VECCA (Valley Educational Center for the Creative Arts). Her work can be seen on her website at www.mariejoabar.com.
Marie teaches the following classes for Capital Photography Center:
* DSLR Photography Basics
* Fieldwork - Photography Basics
* The Lightroom Library Module In Depth
* The Lightroom Develop Module In Depth
* And more