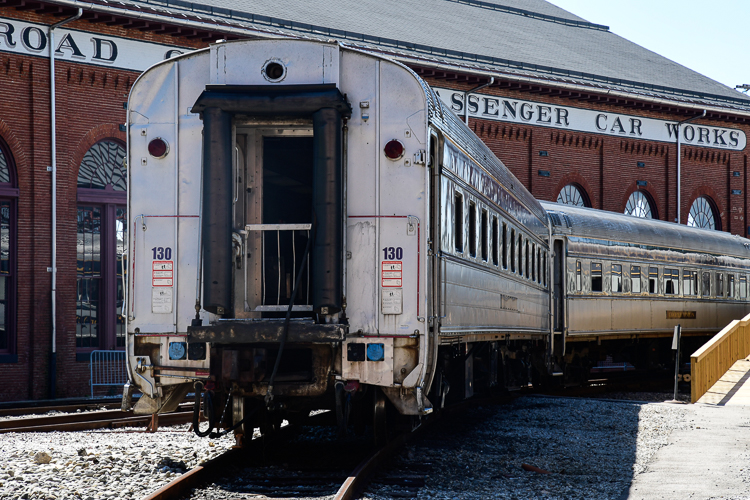 "The Baltimore & Ohio Railroad Museum possesses the oldest, most historic and most comprehensive American railroad collections in the world. Dating from the beginning of American railroading, the collection contains locomotives and rolling stock, historic buildings, and small objects that document the impact of the Baltimore & Ohio Railroad (B&O) on the growth and development of early railroading and cover almost every aspect of an industry that left a permanent mark on the folklore and culture of America." (From the B&O Museum website).
We'll explore all this museum has to offer and enjoy photographing inside the historic round house, in the maintenance restoration building and also the collection of trains in the parking lot (weather permitting). We'll even be able to photograph inside the cab of several of the engines.
Throughout the museum, we'll look at tips for storytelling, creating compelling compositions and explore creative ideas for capture.
The wide assortment of engines, cars and artifacts will provide many photographic opportunities such as:
- Wide angle photos of multiple locomotives, inside passenger cars or of the 245 foot diameter round house ceiling
- Close-up or macro photos of wheels, pistons, gauges and other engine details
- Abstract shots of oxidization and rust patterns on the non-restored engines in the workshop
- Find your own unique images of light cast on the wooden floors by the windows of the round house
- Black and white opportunities
After the class you may continue to explore the museum on your own or even take a ride on one of their trains!
The admission into the museum is NOT included in the class fee. The current rate is; Adults - $20 with discounts for Seniors (60+). Parking is free in the museum's lot. For more information visit the museum website at: http://www.borail.org
COVID Safety Practices: Masks are optional.
Questions about this class can be directed to Marie Joabar at info@capitalphotographycenter.com.
Class Limit: 8
Instructor: Lewis Katz
Lewis Katz is an experienced photographer and instructor based in Baltimore, MD. He finds inspiration both in the classroom and out in the field shooting his adopted city of Baltimore.
He teaches at Johns Hopkins University as well as at Community College of Baltimore County. He is a very active member of the Baltimore Camera Club and has received recognition for his award winning images.
Lewis teaches various In-The-Field Shooting classes in the Baltimore area for Capital Photography Center.