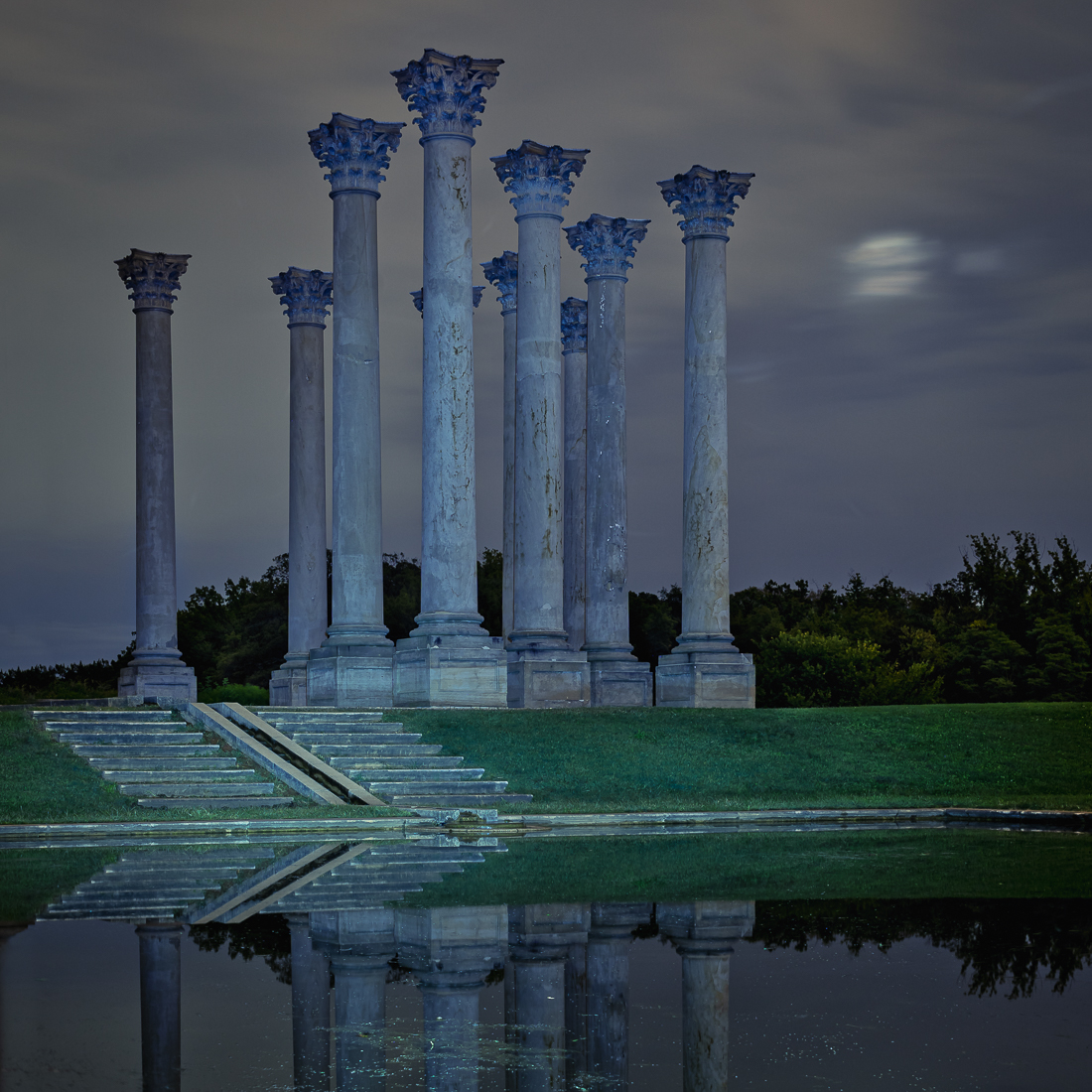 Painting with light is an exciting and artistic way to portray your subject in a completely unique manner. Using the darkness as the backdrop, the photographer works like a painter using a flashlight to illuminate, highlight, and emphasize their subject.
Using your own light source to illuminate the scene provides creativity in rendering your final image. Experimenting with color, intensity, and angle of the light source creates limitless possibilities and adds another technique to your portfolio.
Come explore some hidden gems at the Arboretum after the light of day is gone. Using our flashlights, we'll 'paint' our subjects with light for unique and creative images. Join us for this special access to the National Arboretum at nighttime class and learn the techniques to create lighting masterpieces.
Depending on cloud cover, we might even have the opportunity to capture the moon against the 'painted' Capital Columns. If cloudy, we'll just light the columns with our flashlights and paint them without the moon.
A per person donation to the Arboertum is included in the fee for this class.

Class Requirements:
A good flashlight. A digital camera that must have the Bulb setting* for exposures longer than 30 seconds. Any lens in the 18-70mm range and a sturdy tripod with a cable release.
*The Bulb setting can usually be found by setting your camera to the manual exposure mode and slowing the shutter down to the lowest possible setting. Bulb is the very last setting.
COVID Safety Practices: Masks are optional.
Questions can be directed to Marie Joabar at info@capitalphotographycenter.com.
Class Limit: 8
What People are Saying about Marie
"Marie is very friendly and was able to put herself in the mind of the beginner using clear and concise communication!"
"Marie clearly knows photography and comes from a technical perspective, but she has a talent for translating that technical information into understandable content and not everyone can do that! She was terrific!"
"The instructor made the class so interesting that it did not appear to be a four-hour class!"
"Marie struck the perfect balance of knowing her stuff and being non-intimidating!"
Instructor: Marie Joabar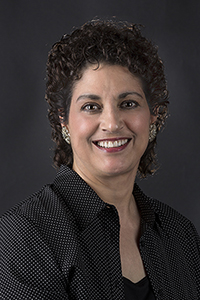 Drawing on more than 12 years experience as the Corporate Trainer and Education Programs Manager for one of the Washington DC area's leading camera retailers, Marie Joabar founded Capital Photography Center in January 2012.
With a talented staff of instructors and a wide variety of classes, its mission is to help those with a love of photography grow their passion and reach their goals - be it to capture better snapshots or become a professional photographer.
As an instructor herself, Marie finds just the right way to take complicated concepts and technology, and break the information down into easy-to-understand nuggets to share with others. Whether teaching photography basics or helping one better understand their camera, she works to take away one's intimidation or sense of overwhelming that often accompanies learning new things so they can begin enjoying the craft and develop their skills.
Marie is also very active in the Shenandoah Valley where she teaches photography classes for Shenandoah County and writes the Shared Exposures photography column for "The Mountain Courier." Her photos can be found in various print and online publications for the Shenandoah County Department of Tourism and have been published in various local magazines and newspapers.
She is a member of ASMP (American Society of Media Photographers) and VECCA (Valley Educational Center for the Creative Arts). Her work can be seen on her website at www.mariejoabar.com.
Marie teaches the following classes for Capital Photography Center:
* DSLR Photography Basics
* Fieldwork - Photography Basics
* The Lightroom Library Module In Depth
* The Lightroom Develop Module In Depth
* And more