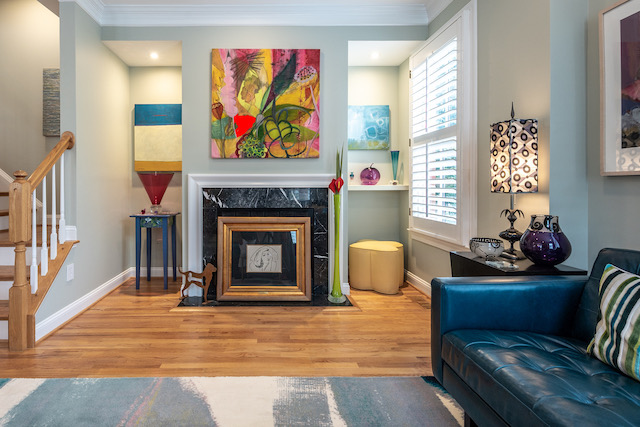 Learn the basics of Real Estate Photography and start developing a strong set skills in this field.
Tammy will take you through a variety of methods that are used in Real Estate- including lighting and HDR issues (high dynamic range). We will also focus on composition theory and how it applies to spaces as well as various methods for dealing with lighting areas in a home from simple to more challenging.
Topics include:
How to approach the house
Standard shot list
Camera angles for interior shots
Composition rules with Real Estate
Methods to balance indoor shots with window light
Lighting conditions for exteriors in daylight and twilight
Color accuracy and color casts
Tips and tricks for dynamic photos
Gear recommendations from simple equipment for a basic shoot and options for upgrading
Camera and exposure settings
And more
After the discussion portion, we'll have a hands-on practice session taking photos of a beautifully styled home.
Tammy will share a lot of valuable information. There is a very active REP community and Tammy will introduce you to various paths for getting involved and learning more.
Any camera will do, but for best results we recommend a digital SLR camera or a mirrorless camera with manual exposure controls with a wide-angle lens (10-20mm for digital DX SLR's, 12-24 mm for full frame/FX SLR's), a circular polarizer filter, an external flash unit if you have one, and a sturdy tripod with adjustable head.
It's recommended that you have knowledge of exposure basics and can adjust the exposure settings with your camera. If not, consider taking the Photo Basics - Getting Off Auto class first.
Questions can be directed to Marie Joabar at info@capitalphotographycenter.com.
Class Limit: 8-10
Instructor: Tammy Loverdos
Tammy is a professional photographer in the Washington DC area specializing in interiors and Real Estate. Her work is regularly featured in the Washington Post, Visit Alexandria, Virginia Living Magazine, DC Urban Turf and more.

Tammy has over 20 years of work experience in marketing, communications and design. Her roles ranged from marketing and design for the banks at Fleet Street to communications and design for USAID.
She has lived and worked in 4 continents and now lives in Alexandria with her husband and daughter.
She is passionate about sharing her photography skills and knowledge with others. Visit Tammy's work on her website, www.ShowcasePhotoTours.com.