Join us at the Community Forklift salvage shop as we explore through our lens all the fun and finds we'll see there. This class is being held during their First Friday event so we can capture all the great architectural treasures indoors in their warehouse and then enjoy capturing the fun and a bit of street photography at the outdoor event.
From vintage chandeliers and radiators to the people enjoying great food, live music and face painting, we'll have plenty of opportunities for some really fun photography.
As with our other street fair and festivals classes, participants will wear Official Event Photographer badges and can roam the property capturing salvage shots and or photos of the First Friday happenings.
If you've struggled to capture candid shots of people having fun, laughing, eating, playing games, etc, this class will help! We'll cover how you can get in tight and close without violating people's personal space and what kind of camera and lens work best for this kind of photography.
Since the class is being held during the Community Forklift First Friday Event, we'll find people enjoying themselves, from browsing the artist stalls, listening to the band, kids getting their face painted and drawing chalk art and more.
Our class begins with an orientation on covering tips for indoor low light architectural shots and also techniques for outdoor event and some street photography tips. We'll then roam the event, indoors and out to with Instructor Marie Joabar working with each person helping them get the best shots.
Any camera will do, but for best results we suggest a DSLR or mirrorless camera with interchangeable lenses and a multi-purpose zoom lens such as 18-200 or 16-300 for quick lens work. Super wides like a 10-20 or an 11-16 are also very useful in this type of work. Also recommended (but not required) is an auxiliary flash unit mounted on the camera's hot shoe. We'll will show you how to use it to get the best effect.
This location is near Hyattsville, MD, just 5 minutes from DC.
Limit: 8
What People are Saying about Marie:
"Marie is very friendly and was able to put herself in the mind of the beginner using clear and concise communication!"
"Marie clearly knows photography and comes from a technical perspective, but she has a talent for translating that technical information into understandable content and not everyone can do that! She was terrific!"
"The instructor made the class so interesting that it did not appear to be a four-hour class!"
"Marie struck the perfect balance of knowing her stuff and being non-intimidating!"
Instructor: Marie Joabar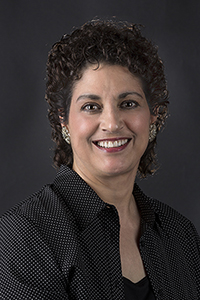 Drawing on more than 12 years experience as the Corporate Trainer and Education Programs Manager for one of the Washington DC area's leading camera retailers, Marie Joabar founded Capital Photography Center in January 2012.
With a talented staff of instructors and a wide variety of classes, its mission is to help those with a love of photography grow their passion and reach their goals - be it to capture better snapshots or become a professional photographer.
As an instructor herself, Marie finds just the right way to take complicated concepts and technology, and break the information down into easy-to-understand nuggets to share with others. Whether teaching photography basics or helping one better understand their camera, she works to take away one's intimidation or sense of overwhelming that often accompanies learning new things so they can begin enjoying the craft and develop their skills.
Marie is also very active in the Shenandoah Valley where she teaches photography classes for Shenandoah County and writes the Shared Exposures photography column for "The Mountain Courier." Her photos can be found in various print and online publications for the Shenandoah County Department of Tourism and have been published in various local magazines and newspapers.
She is a member of ASMP (American Society of Media Photographers) and VECCA (Valley Educational Center for the Creative Arts). Her work can be seen on her website at www.mariejoabar.com.
Marie teaches the following classes for Capital Photography Center:
DSLR Photography Basics
Fieldwork - Photography Basics
The Lightroom Library Module In Depth
The Lightroom Develop Module In Depth
And more