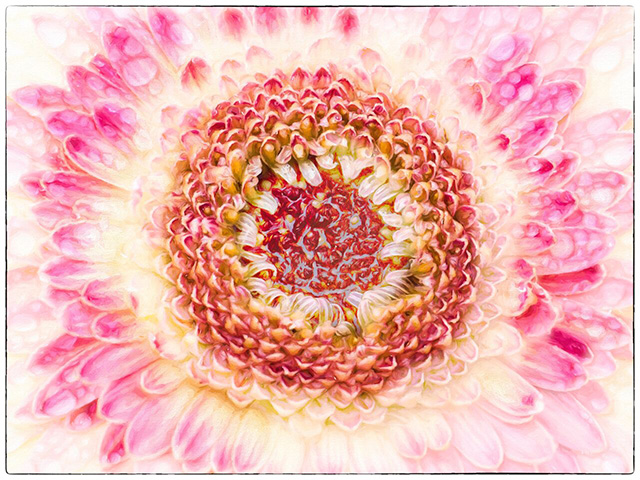 Capturing an image with your camera is just the beginning of creating a digital work of art. This class will bring out the artist within you and help you tap into your creative side. Go beyond Lightroom and learn a variety of post processing techniques that can bring your digital images to life.
This class offers three sections to introduce you to a variety of creative techniques to developing your images in the digital darkroom.
First we will begin with the discussion of purposeful photography and how it can dramatically improve meaning in your portfolio. Using your camera as a paintbrush, you'll learn in-field photography techniques that create the canvas of artistic images. Both DSLR and Smartphone Apps can be used. We will then review some artistic image renditions to help inspire you and learn about the techniques used for the effect.
From painterly effect techniques, to working with textures to filters and slow shutter speeds, you'll learn to see what's before you and envision a more creative rendition before you even snap the shutter.
You will then take on the artistic challenge and have the opportunity to practice some of these photographic techniques. A variety of still subjects will be displayed at photo stations for your use in creating images that lend themselves to artistry.
Following the shooting session, we will conduct an image review and demonstrate the different approaches one can use to take a simple image to a creative and artistic one.
Topics Include
Learning how to think more like an artist when creating photographic compositions.
In-field creative techniques for both DSLR, and Smart phones.
Lightroom Presets - What are they and how are they used.
Adding textures in Photoshop
Additional Digital Darkroom software including Nik Collection and Topaz Labs.
For the shooting session you'll need:
DSLR with focal length lens of 24mm to 105mm.
If you have A Macro lens bring it. Close up filters are fine if you have them.
Tripod with remote trigger switch (camera self timer can be used)
Camera manual, extra battery and memory card
Notebook and pen for taking notes
USB Flash drive with either 2 – 3 images for review or to present images taken during the class
It is not required that you bring a laptop. Emily will be demonstrating the software that you'll be able to replicate after the class. However, if you'd like to bring one you may. Emily will be sharing some LR Presets that you could load to your laptop at the class.
PREREQUISITE – Participants should have some familiarity with Lightroom and/or have attended Lightroom class recently.
Class Limit: 8
What People Are Saying About Emily
"Thoroughly enjoyed the class, Emily is a wonderful instructor and I learned a lot! I really appreciate her taking the time working with me on lighting and composition even though I had a smaller compact camera. I'll look forward to taking other classes she teaches!"
"Emily was terrific. She gave explicit details re: camera settings, light, composition, and point of view. She was very patient and gave individual attention. I appreciated the opportunity to learn from her."
"Emily provided great instruction ahead of time, with tips and ideas. She was wonderful at making sure that everyone got the attention they needed and got real time feedback and help. Emily is awesome!"
Instructor: Emily Carter Mitchell
Emily Carter Mitchell is an outdoor photography enthusiast well known for her bird, nature and wildlife photography. With over 20 years in the travel and hospitality industry, the sense of adventure and discovering lesser known destinations continue to inspire Emily's photographic endeavors.
As a gifted photographer and avid birder in the DELMARVA area, time and patience has given her the insight in understanding the behaviors and characteristics of the avian world. Capturing a moment that expresses personality and a sense of humanity within the natural world brings one closer to nature.
Emily is a published photojournalist and her work can be seen in the Bay Weekly, on numerous book covers and smart device apps. Her blog, Hoof Beats and Foot Prints blog is internationally recognized and showcases her beautiful images and insights on nature.
Emily teaches the birding, wildlife and the Adventures On The Trails classes for Capital Photography Center.