Instructors
Christina Ascani - Education Programs Assistant
As the Education Programs Assistant at Capital Photography Center since September 2015, Christina brings interesting ideas and fresh insight to the company.
With a BFA in Photojournalism from Rochester Institute of Technology, a busy wedding photographer and a Photo Editor at Nat Geo, she knows her stuff. Christina has enjoyed past jobs in the White House Photo Office and as an assistant photo editor at Mashable.com in New York.
Calling DC home for more than a year now, she really enjoys the photo community here.
In addition to assisting
at the classes,
Christina handles the Social Media marketing,
writes blog articles, manages the Student Showcase and a lot more and we're happy to have her on board!
You'll probably meet her (if you haven't already) while she is assisting at our classes.
Renee Comet
Renee Comet is a noted advertising photographer specializing in food photography. Whatever the subject, her visual treatment can best be described as uncomplicated, fluid, and elegant.
Ms.Comet's contemporary photographic style mixed with sensual lighting creates strong graphic images. Her work features unique dishes, minimalist propping, and a surprising use of backgrounds to enrich the photo. The result is a pleasing, organic image with incredible texture, depth and grace.
Her distinctive work has appeared in advertising, packaging, and cookbooks. Some of her clients include: Glutino, Marriott International, Australian Lamb, California Almond Board, Ritz- Carlton, King Arthur Flour, US Postal Service, USDA, and American Diabetes Association.
View her website www.cometphoto.com
Renee teaches the following class for Capital Photography Center:
Getting Started In Food Photography
Corey Hilz
Corey Hilz is a professional photographer specializing in nature and travel photography. He finds the diversity in nature and cultures around the world offer boundless opportunities for new images. Corey approaches his subjects with an artistic eye, looking for a fresh perspective. He goes beyond the documentary image to show a unique perspective using color, shape and line. He strives to share the beauty of a destination you've never seen and provide a new perspective on a familiar subject. While Corey has collected diverse images from extensive travel, he also find some of the most interesting subjects close to home.
Corey is a published author and his work is seen in magazines, books, calendars and catalogs. His photographs are also seen in exhibits and his prints are found in private collections. Corey has written six books, including two books on digital workflow and the first book dedicated to Lensbaby.
Corey has a passion for sharing his knowledge and his instruction enables photographers to improve their photographs technically and artistically. He leads workshops to locations in the United States and abroad. More about Corey can be found on his website, www.coreyhilz.com
Corey teaches the following classes for Capital Photography Center.
Lightroom In A Day
Printing with Lightroom
Editing With The Wacom Tablet
Photoshop For Photographers
External Flash Made Easy
Creative Compositions
And Many Of The In-The-Field Shooting Classes
What People Are Saying about Corey
"Corey Hilz never disappoints! I have taken several classes and workshops with Corey and I always come away with more photographic knowledge and insight than before. Not only does he have great vision, he is also technically savvy, making him a guru in the field and in the classroom. Corey is patient with all of his students regardless of level, and he makes his explanations easily understandable. I can't recommend Corey enough if you are contemplating a workshop or class with him."
"Corey makes one feel confident. Yes, Corey truly is a gifted teacher, and he is able to clearly explain complex concepts to a complete novice."
"I've done enough photo workshops to know that some instructors are good in the field while others are good in the classroom. Corey is outstanding in both! In the field he has an uncanny ability to show up just when you need his help. His comments are always constructive and nonjudgmental. He lends his equipment freely (he got me hooked on Lensbaby) and encourages you to try new techniques. In the classroom, his teaching is methodical and logical. He shows you how to make the most of the digital darkroom with the software that you have (and then he shows you again using the software you wish you had). Corey is a natural teacher."
"I completed the Lightroom in a Day class with Corey Hilz today. This class far exceeded my expectations. I was admittedly skeptical of the long list of topics to be covered in one day but Corey is a gifted instructor and he presented a large amount of technically complex materials in a very easy to understand clear, concise, and coherent in manner."
Greg Holden
Greg Holden's photography focuses on showing unexpected views of common scenes. Whether he is photographing out in nature or exploring rusty and abandoned places, he enjoys looking for tiny scenes or details that he can abstract from larger views to create unique images.
Greg has a passion for teaching and sharing his love of photography with others. He is able to convey the technical aspects of cameras and photography in an easy way for beginners to understand while at the same time helping them capture compelling images.
You can see more of Greg's diverse work on his website, www.imagesunderfoot.com
Marie Joabar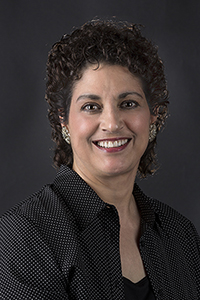 Drawing on more than 12 years experience as the Corporate Trainer and Education Programs Manager for one of the Washington DC area's leading camera retailers, Marie Joabar founded Capital Photography Center in January 2012.
With a talented staff of instructors and a wide variety of classes, its mission is to help those with a love of photography grow their passion and reach their goals - be it to capture better snapshots or become a professional photographer.
As an instructor herself, Marie finds just the right way to take complicated concepts and technology, and break the information down into easy-to-understand nuggets to share with others. Whether teaching photography basics or helping one better understand their camera, she works to take away one's intimidation or sense of overwhelming that often accompanies learning new things so they can begin enjoying the craft and develop their skills.
Marie is also very active in the Shenandoah Valley where she teaches photography classes for Shenandoah County and writes the Shared Exposures photography column for "The Mountain Courier." Her photos can be found in various print and online publications for the Shenandoah County Department of Tourism and have been published in various local magazines and newspapers.
She is a member of ASMP (American Society of Media Photographers) and VECCA (Valley Educational Center for the Creative Arts).
Marie teaches the following classes for Capital Photography Center:
SLR Photography - The Basics
Fieldwork - Photography Basics
Understanding your Nikon D7000s
The Lightroom Library Module - In Depth
The Lightroom Develop Module - In Depth
And more
What People are Saying about Marie:
"Marie is very friendly and was able to put herself in the mind of the beginner using clear and concise communication!"
"Marie clearly knows photography and comes from a technical perspective, but she has a talent for translating that technical information into understandable content and not everyone can do that! She was terrific!"
"The instructor made the class so interesting that it did not appear to be a four-hour class!"
"Marie struck the perfect balance of knowing her stuff and being non-intimidating!"
Mitchell Layton
​Long standing relationships with the Washington Nationals, George Washington University, American University, Georgetown University and the Verizon Center have established Mitchell as the area's leading sports photographer.
In addition to his work with local sports teams, Mitchell has had the opportunity to cover three Olympic games, as well as every major sporting event in the United States including, but not limited to Super Bowls, Stanley Cup Finals, NCAA Championships and World Series. His work appears regularly on sports web sites that include Sports Illustrated.com, ESPN.com, Yahoo.com and Fox.com, as well as in many print publications that are read worldwide. His photographs have appeared in Sports Illustrated, ESPN: The Magazine, USA Today, Time, Newsweek and National Geographic.
In recent years, his work has been a part of an exhibit at the National Portrait Gallery that documented the changing neighborhood around the then, newly built, Verizon Center. Having been part of the Washington D.C. and Baltimore sports world for over 35 years, Mitchell has distinguished himself as a well established and well respected photographer known for his creativity, reliability and long term dedication to service. More of his work can be viewed on his website, www.mitchelllayton.com. His photos are represented by Getty Images and can also be viewed on their website.
E. David Luria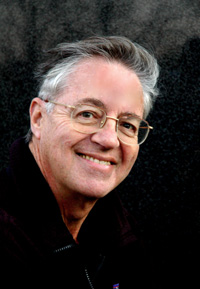 E. David Luria is a commercial photographer based in Washington DC specializing in architecture, editorial, event, food, art/still life and landmark photography.
A member of the American Society of Media Photographers and the Society of Photographic Educators, he has had his images of the National Capital Area appear in over 100 national and local publications and on calendars of the US Capitol Historical Society.
David is also founder and director of the Washington Photo Safari which, since 1999, has conducted 4,500+ photo safaris, training over 32,000 people in the techniques of travel, nature and portrait photography.
David is a graduate of Amherst College and studied photography in Paris with a protege of Henri Cartier Bresson. His work can be viewed on his website at www.eDavidLuriaPhotography.smugmug.com.
David teaches the following classes for Capital Photography Center:
Capital Photography Center Photo Safaris
Photography As A Second Career
Travel and Vacation Photography
Washington DC, a Photographer's Paradise
What People Are Saying:
"David, I can't tell you how much I appreciate the time and concern you have for your students. You were born to teach!"
"The Safaris in DC are worth every penny and I would highly recommend them to others. Even though I live and work in DC, David showed me a whole new way to see and photograph the monuments that I walk past everyday. I got some great photos that I'm thrilled with! I'll be looking for more Safaris to take soon."
Karen L. Messick
As the past president of the Baltimore Camera Club and an award-winning photographer, Karen has been capturing images for the last 20 years. Her creative sense of design, color, composition and placement of subject elements is striking. The patterns in her nature close-ups are refreshing and energizing.
Karen leads photo workshops throughout the United States and also lectures on composition, design and photographic principles in the greater Washington D.C. and Baltimore area. She has written instructional articles and had portfolio pieces published in Nature Photographer Magazine and is currently a field contributor for Nature Photographer Magazine.
She is exceptional with her skills with the iPhone and has given lectures and taught classes on iPhone Imaging for many organizations throughout the area. Her iPhone images have been published in iPhoneLife Magazine and are for sale by Aurora Stock Photography.
Her work can be seen on display in various galleries in Seattle, Baltimore, and on the Eastern Shore. Visit Karen's website and enjoy her blog at www.KarenLMessickPhotography.com.
Karen teaches the following classes Capital Photography Center:
HDR Photography
iPhone Photography
Historic Fells Point
Scenic Annapolis Harbor
Macro at Baltimore Conservatory
And many more
Emily Carter Mitchell
Emily Carter Mitchell is an outdoor photography enthusiast well known for her bird, nature and wildlife photography. With over 20 years in the travel and hospitality industry, the sense of adventure and discovering lesser known destinations continue to inspire Emily's photographic endeavors.
As a gifted photographer and avid birder in the DELMARVA area, time and patience has given her the insight in understanding the behaviors and characteristics of the avian world. Capturing a moment that expresses personality and a sense of humanity within the natural world brings one closer to nature.
Emily is a published photojournalist and her work can be seen in the Bay Weekly, on numerous book covers and smart device apps. Her blog, Hoof Beats and Foot Prints blog is internationally recognized and showcases her beautiful images and insights on nature.
Emily teaches the birding, wildlife and the Adventures On The Trails classes for Capital Photography Center.
What People Are Saying About Emily
"Thoroughly enjoyed the class, Emily is a wonderful instructor and I learned a lot! I really appreciate her taking the time working with me on lighting and composition even though I had a smaller compact camera. I'll look forward to taking other classes she teaches!"
"Emily was terrific. She gave explicit details re: camera settings, light, composition, and point of view. She was very patient and gave individual attention. I appreciated the opportunity to learn from her."
Erika Nizborski
With a degree in Photojournalism from the Corcoran College of Art + Design in hand, Erika launched her photography business following graduation. Specializing in Wedding, Event, and Portrait photography, she uses her skills in photojournalism in new and inventive ways.
When not photographing clients, she enjoys shooting personal projects and with a creative eye, captures the reality around her. In fact, just recently she won "Best in Show" at the 2014 Exposed DC competition.
Her work has been shown at Longview Gallery, The Corcoran Gallery, Colourworks Gallery and The Delaware College of Art + Design in Wilmington, DE and has been published in PDN EDU, The Washington Times and The Washington Post.
As a talented instructor, Erika has taught photography for young teens at Will Kipp public charter school in Washington, DC., has led photography workshops for Gandhi Brigade in Silver Spring, MD and has taught adult photography classes for various groups.
In 2011 & 2012 Erika hosted a monthly television program for Arlington Independent Media called Behind The Lens, where she had the unique opportunity to interview local DC photographers about their work and accomplishments.
Erika is a member of ASMP (American Society of Media Photographers), APA (American Photographic Artists) and WPOW (Women Photographers of Washington) and plays an active role in SilverCore Photographers Collective; a group of photographers sharing a passion for black and white film and alternative process photography.
More about Erika can be found on her website, www.erikanizborski.com
Roy Sewall
Roy Sewall spent most of his youth in India, Pakistan, Indonesia and the Philippines though his family's State Department home was based in the Washington, D.C., area.
With a BS in Physics from Case Institute of Technology in Cleveland and a MS in Engineering Science from Penn State, Roy worked for several major technology corporations in the DC area for over 30 years.
His interest in photography evolved from extensive travel in six continents and in 2001 he started his transition to full-time photographer.
He always found the Washington area to be one of the most photogenic locations in the world and has published two photography books, Our Potomac, from Great Falls through Washington, D.C., in 2005 and Great Falls and Mather Gorge in 2009. These were inspired by his affection for hiking and bicycling along the river and the adjacent Chesapeake and Ohio (C&O) Canal.
His books led to numerous lecture and slide show engagements with local organizations and established him as one of the leading photographers of the Potomac River and C&O Canal.
In 2007 Roy became the first Chair of the Board of Directors for the C&O Canal Trust, a non-profit friends group for the National Park Service. He has done extensive photography work for river and C&O Canal-related government and non-profit organizations, as well as private and commercial clients.
In addition, he has been a guest on WETA's TV program Great Views of Washington D.C., the lead photographer in the Best of D.C. 2009 publication, in feature articles in the D.C. and Virginia Where Guestbooks, the lead still photographer in The Nature Conservancy's 2011 video The Potomac Gorge, a featured guest on Montgomery Community Media TV and is sought after in many well-known photo competitions for his judging skills.
Roy continually adds to his collection of large fine art prints. He has developed diverse bodies of work for exhibitions that include unusual foreign and domestic landscapes, old European architecture, historical re-enactment, and abstracts. But his foremost passion is his ongoing project called "People of the Woods" that conveys mystery, illusion, fantasy, and sensuality.
More about Roy can be found on his website, www.roysewallphotography.com
Roy enjoys working with novice and intermediate photographers helping them develop their eye and their skills.
He teaches the following classes for Capital Photography Center:
C&O Canal and Pennyfield Lockhouse Field Shoot
Take Your Photography To The Next Level
Small Studio
Body of Work
Lightroom, Photoshop And Your Editing Strategy
And more
What People Are Saying:
"I've taken a couple of lighting workshops but came away from them without really "getting it." Thanks to the way Roy clearly explains things, the small size of the group and being able to work with the equipment hands-on, I finally got it!"
"The class was very informative. Roy was great explaining the equipment needed for studio photography, their function and how to use the equipment including hands-on time. It was great getting to play with the lighting photographing each other."
"Roy was excellent! The price for the class was more than I wanted to pay but after taking the class it was well worth it. I learned a great deal and will be taking what I learned into my photography business."
"I think that Roy is very knowledgable. He made some wonderful suggestions and provided a lot of material to work with."
Mike Sheras
Michael Sheras was a Senior Professional Markets Rep. for Canon USA (based in Washington DC) since the introduction of the EOS camera system in 1987. After 28 years with Canon, he recently retired and is currently pursuing his own personal work, which includes photographing events professionally, lecturing to various local camera related groups and doing shows and events on a freelance basis for Canon USA.
Michael grew up in Chicago and, after attending the University of Michigan and the University of Illinois Law School, he decided to pursue a career in photography rather than the law and moved to Los Angeles. There he ran his own studio in Santa Monica and worked with several other camera companies as a trainer and professional marketing rep. He was also an Editor of Petersen's PhotoGrapic magazine and during that period he started his love affair with Yosemite National Park.
"The best thing I ever did in my photographic career, "Michael said, "was to become a student and workshop assistant for the great photographer, Ansel Adams. Ansel taught me a love of the landscape and the craft of landscape photography."
He has worked as a member of Canon Professional Services serving the needs of the professional photographic community (and as a photographer) at 13 political conventions, 7 Presidential Inaugurations, 5 Superbowls, 2 baseball World Series, 2 baseball all star games, the 1996 Summer Olympics, the 2002 Winter Olympics, the 1994 and 1998 World Cup Soccer finals, US Open Golf, US Open Tennis, and auto races in the Indy Car, Rolex, Tudor, NASCAR and Formula One racing series in both the United States and Canada.
He has taught many courses and workshops during his career and continues to do so currently. He is one of the founders of the Look 3 Photographic Festival in Charlottesville, VA.