Classes:Smartphone Photography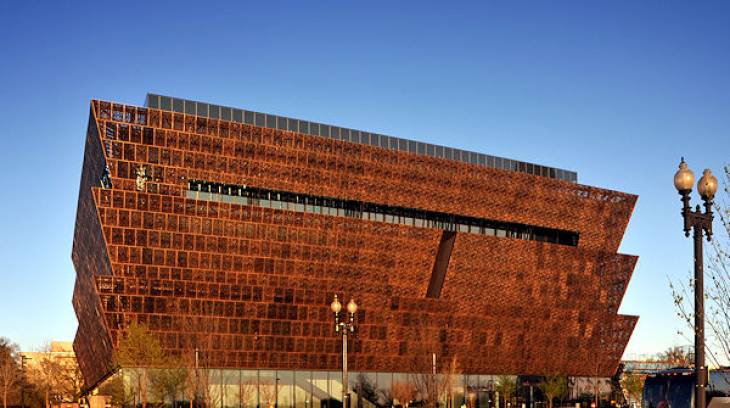 Time: 9:00 AM - 12:00 PM
Fee: $79
Instructor: E. David Luria
Category: Smartphone Photography
Spaces left:
The newest museum on the National Mall is also the hardest one to get into because it so popular: the Smithsonian's National Museum of African American History and Culture (NMAAHC), which first opened to huge crowds in September of 2016 and has hosted over 4.5 million visitors since that time.
Why is the NMAAHC so popular? Because it lays out in dramatic, realistic and colorful form the 400-year history of the African American experience in the United States, from the sordid days of slavery, through the Reconstruction, the Jim Crow era, the civil rights era, right up to the present time, highlighting the incredible contributions made by African Americans to the tapestry of the American experience in peace, in war, in struggle, in literature, education, science, in arts and music and dance and athletics.
Full Details | Registration
Time: 11:15 AM - 3:15 PM
Fee: $99
Instructor: Michael Koren
Category: Smartphone Photography
Spaces left: 8
Learn to use the camera that's always with you and go beyond taking a simple snapshot to using apps and creating a photograph that's an artistic expression unique to your vision. Join Michael Koren at the National Museum of the American Indian in Washington DC and tap into your creative side through smartphone photography
Full Details | Registration