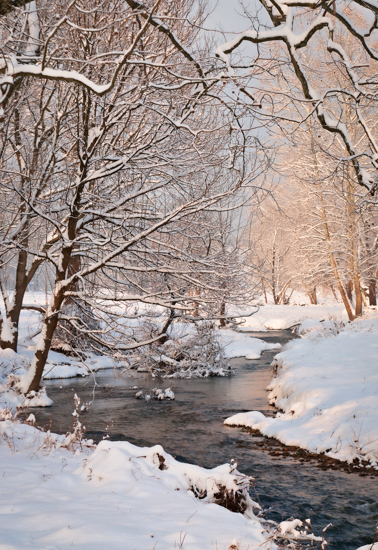 Whether you're packing up the holiday decorations or finalizing your 2019 resolutions list, we're all beginning fresh for 2019. What will the new year hold for you?
For your photography, this is the perfect time to sit down with your photos from 2018 and with a critical eye, determine your weakness(es) and where the opportunities for improvement lie. Here are some broad categories to help get you started. Further down, you'll find tips from some of our instructors, give them a look.
1. COMPOSITION
Are your photos interesting? Do you enjoy looking at them?
Often, we're too personally attached to our own photographs to see the flaws so if you have a photo buddy that you can get feedback from, it might help you discover which are stronger than others. Plan some photo sharing dates and help each other in this way.
If you prefer to work on you own, after your initial rating and culling put the images away and don't even look at them for about 2 weeks, after that time, re-review them. This period away from them will help distance your emotions and perhaps you'll be able to see them a bit more objectively.
Look for ways you can challenge yourself. Perhaps each month, choose a theme to work on.
For example: January – work on leading lines. February – work on shapes and angles, March – work on placement of more than one subject. April – work on colors; opposites and complimentary. And so on.
2. EXPOSURE
How is the lighting in your images? Are they too dark? Too light? Consider various tools to help capture stronger exposures. Changing your metering modes might help as can using some of the playback tools such as the Histogram and the Highlight alert.
3. TECHNIQUES
Is there a technique that you've seen or heard about that you've never done? Now would be a great time to set a goal for that. Whether it's shooting waterfalls, the moon, fireworks or getting stronger with portraits, make 2019 the year to tackle this.
4. TECHNOLOGY AND GEAR
Is your gear working with you? Does your camera and your lens meet your needs? If not, learn about what products can help you. Visit your manufacture websites and camera retailers as a way to stay abreast of current products and technology. Set a goal for saving toward a new gear purchase and work toward that.
5. SHOOTING HABITS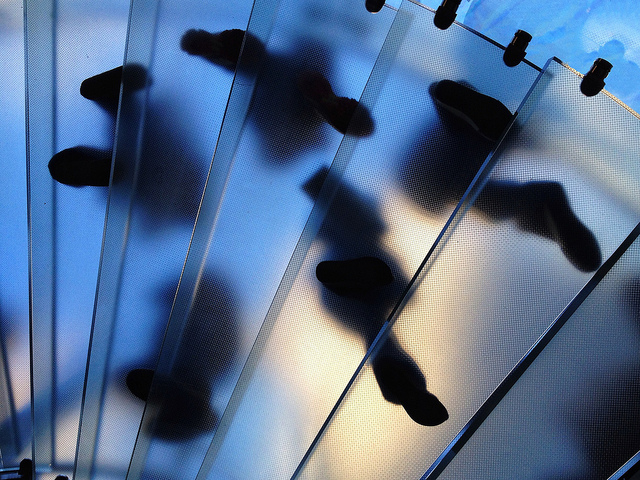 Are you practicing good photo habits? Checking for proper exposure, zooming in on playback to check focus before leaving the scene, using tripod when called for. It's easy to get sloppy but taking the extra steps will show in your photos so work on making these practices habits.
6. SHOOTING SCHEDULE
Are you getting out and shooting throughout the year? Do months pass between your photographing? If so, how about scheduling it at least once a month. Get it on your calendar and you'll be surprised how you'll look forward to the date.
From this list, I'm hoping you'll find your path for a growing your photography. Wishing you a successful year in all ways but especially with your photography!
INSTRUCTOR'S WISE WORDS
Some of our instructors wanted to share their tips for improving your photos in the coming year, we hope they inspire you.
From Marie Joabar...
"It's so easy to procrastinate but don't. Make this the year you move forward with your photography, move it up on your list and make time for it. Schedule time regularly to get out and photograph and that alone can help you improve. The more we shoot, the more we learn about what works and what doesn't and the better we can become.
Also, when you're shooting, plan to please only yourself. With that as a goal, there is no pressure about what others may think and this can help your creative vision grow.
Lastly, enjoy your photography! It should be fun... make it so. Find fun subjects or visit places where you can have an enjoyable experience photographing."
From E. David Luria...

"It seems to me that, as photographers, our goal should always be to make our next picture better than the last one! Why? Because we have learned from the mistakes we made on the last picture!
This means that every picture we take should be a learning experience. Was the exposure correct, was the white balance accurate? Was the composition interesting? Were the camera settings correct?
It also means we should set a goal for each picture that we take by asking the following questions; Why are we taking this picture? Who is the picture for? What do I like about this scene that has caused me to take the picture?
By first setting out our goals and reasons for the picture we can then determine how to get the picture that we want.
- We do that by determining how dark it is and whether we need to raise the ISO. We do that by looking at the sources of light and setting the correct white balance.
- We do that by then determining if we want to blur or sharpen the background and setting the appropriate F stop.
- We do that by determining if we need to stop action, blur action, or make action disappear by setting the appropriate shutter speed.
- We do that by deciding, before we push the button whether to put the camera on Aperture Priority, Shutter Priority, Program Mode, or Manual Mode.
- We do that by lining up all the elements of composition that we have learned (rule of thirds, leading lines, framing, foreground elements, waiting for someone to walk into the picture at the decisive moment, etc.) and making a good image.
- Finally, we do that (if time permits) by carefully studying the picture we have just taken to make sure it meets all of our criteria.
And now for the shameless commercial. We can help ourselves make these decisions by learning photography under the supervision of a professional photographer in the workshops offered by such companies as Capital Photography Center and Washington Photo Safari."
From Emily Carter Mitchell...

"As adult learners, we all have different learning styles and understanding what style works best for you helps in mastering the craft in the easiest fashion for you. Some learn by doing. Some learn by reading. Some learn by watching. I never was a good reader of manuals or class text books. I learn by doing.
Reach out and search for learning in a variety of ways. There are so many wonderful coaches out there that generously share their knowledge.
Throughout the wide variety of courses and photo coaches I've worked personally with, one thing I did was keep one master notebook with all my notes from each session. I can go back to this book at any time and know that it will have any gems of information I jotted down to refresh my memory. After many years, I finally filled the book and am now working on a new book that now holds course notes along with inspirational ideas for photo projects.
Your school time is just around the corner - go find yourself a lovely notebook that you can easy carry around and make a commitment to yourself that now is the time to invest in yourself."
From Corey Hilz...
"Ideas to inspire pushing your photography forward:
- Give yourself an assignment to focus on a particular photo technique, type of composition, or using a specific setting on your camera.
- Try out a technique you've admired of other photographers but haven't tried yourself.
- Spend time working on new stuff (techniques, styles, compositions, subjects), but also continue to shoot in your comfort zone. No need to stress yourself out by making everything new and different.
- Exploring something new with your photography doesn't mean you have to get perfect results, or master a technique.
Have fun with it, and see where it goes!"
From Michael Koren...
"A common goal is to start a new photography project. Banksy, the artist, offers inspiration to photographers from when he destroyed his Girl with Balloon artwork as soon as it sold at auction. The result created new artwork from the same piece. Evaluate your own photography habits, visual preconceptions and editing processes to see what you can "destroy" that will help you create something new."
From Beth Haubach...
"For 2019 I've chosen to resurrect an old Nike theme "Just do it!" This will apply not just to my photography but to the rest of what I do, or attempt to do, on a daily basis.
I joined an online photo challenge in May 2017 which has pushed me to submit a photo every week. Some weeks the images are better than others, some weeks I even grumble a bit about "having" to submit but every week since I started, I've picked up my camera and tried to challenge myself with whatever that week's theme is. I have learned a lot, met fun, creative people and had some really cool photographic opportunities. In 2018 I have submitted 52 images and will become a "weekly warrior!" That is a cool accomplishment in my book. It only matters to me, but that's what goals should be about!
For 2019 JUST DO IT! Join a gym and stay with it! Take that photography class without thinking twice! Start that project you've been thinking about doing! Start walking daily, or running (yuck!). Join a local photography group! Eat healthier! Join a book club! Join an online photo challenge!! Take 30 minutes, or an hour, daily just for YOU (you're worth it!).
Whatever it is JUST DO IT!!!"
Wishing you all a happy, healthy and photograpically rich new year. Make 2019 the year you take your photography to the next level!