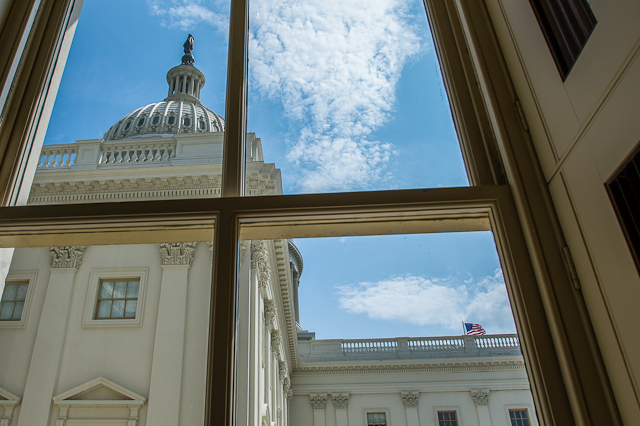 Here's your opportunity to learn one-on-one about the subject you're most interested in at the pace you're comfortable with. Let us work with you to improve your skills, fill in the missing pieces or help you over a hurdle. We are happy to offer private training taught by a variety of our instructors so you can learn more about your camera, about photography basics, advanced topics such as flash photography or studio lighting, software editing programs such as Photoshop, Elements or Lightroom, or any photography related topic you want to explore. If you'd like to find out more or have questions and would like to discuss the options in a phone conversation, please send your contact information to Marie Joabar at info@capitalphotographycenter.com along with the best time to phone you. The topic of the training will be discussed in-depth and a convenient location and time will be arranged during this phone call. If you prefer, we can contact you within 24 hours after your registration and discuss the training with you then.
Please browse the Private Session Options below then click the Purchase button to reserve and pay for your session.
Camera Training: If you're struggling to learn the features of your camera and what all the buttons, dials and menus mean and how to set it up for what you like to shoot, consider a private training session. Whether you own a Point & Shoot, a Mirrorless, an entry level or top of the line digital SLR camera, a private session can help you take control and learn to use it with confidence.

Individual Rate: $200 for 2 hours. $275 for 3 hours.
Rate for 2 people: $315 for 2 hours. $400 for 3 hours
Additional hours at $75 per.
---
Photography Training: Training can be offered for your specific needs, from basic level to advanced and anything in between. We can work with you on a wide range of topics from exposure basics, flash photography, architecture, portraits, sports, kids, pets and more.

Individual Rate: $200 for 2 hours. $275 for 3 hours.
Rate for 2 people: $315 for 2 hours. $400 for 3 hours
Additional hours at $75 per.
---
iPhone Photography Training: If you can't make it to one of our iPhone Photography - Getting Started classes, consider a private session. We can help you learn how to use some of the most exciting apps out there, how to manage your workflow and how to sync your devices.

Individual Rate: $200 for 2 hours. $275 for 3 hours.
Rate for 2 people: $315 for 2 hours. $400 for 3 hours.
Additional hours at $75 per.
---
Editing, Advanced Flash or Studio Lighting Training. Let us help you as you download, organize, sort and edit your images. We can get you off the ground and lay a solid foundation for using some of the best programs on the market; Adobe Lightroom and Photoshop. Looking for help with advanced flash use or studio lighting, let us give you the tips and techniques you need. Already have the basics?
Learn the more advanced uses of these programs with a session designed specifically for your skill level.
Individual Rate: $230 for up to 2 hours. $315 for 3 hours.
Rate for 2 people: $365 for 2 hours. $450 for 3 hours.
Additional hours at $85 per.
Please send an email if there are other post processing programs you would like to learn about.
Real Estate Photography: Learn proven skills to get started in or advance in the field of Real Estate Photography. Typically a 3 hour session is best. Students should have an understanding of exposure basics and be able to shoot in Manual or Aperture mode.
Individual Rate: $365 for 3 hours.
Group sessions: Let us work with your group to learn photography, cameras, editing, software or techniques specific to your needs.
Group Rates are determined on an individual basis depending on type of training to be given, the number of participants, and the location. Once you complete the registration, you will receive a confirmation letter with more details and contact information.
Cancellation Policy: Full credit towards another session will be given if cancellation notice is given more than 5 business days from the scheduled session. If there is no cancellation notice, or if it is given 5 business days or less, no credit or refund will be given. Changes to reschedule a session will incur the full charge if notice is given less than 5 days prior to the session.
Purchase a Session