Instructors
Aaron Clamage
Based in Washington, DC, Aaron Clamage specializes in editorial, portrait, corporate and event photography.

Growing up as the son of a successful filmmaker has informed the way Aaron approaches photography. Whether capturing an intimate portrait or documenting an event, he always has the same approach. Assemble and craft the pieces, but let the subject do the talking.

Aaron's work has been published nationally and internationally. Some of his clients include The Washington Post, NBC, The Kennedy Center Honors, Scholastic Magazine, The Wall Street Journal, PBS, Linkedin, GM, The Sierra Club, American Girl Magazine, L'Oreal and The National Academy of Sciences.

Aaron's work can be viewed on his website: www.clamagephoto.com
Aaron teaches the following classes for Capital Photography Center:
* Editorial Portraiture
* Photographing Events In-The-Field
* And more
What People Are Saying About Aaron
"Terrific class....learned so much! I especially appreciated the opportunity to both be off on my own and to have some one-one time with each of the instructors throughout the afternoon. Many thanks!"
"This was a great class and everything Aaron shared was useful."
"Aaron was outstanding! He clearly has a passion for portraits and is able to share his knowledge in a fun and engaging way."
"Excellent Course!! Aaron was highly effective and engaging."
"Aaron is very knowledgeable and experienced and it's obvious that he likes helping people learn."
"Thanks to Aaron, this class was a great introduction to portraiture, posing and lighting."
Tim Cooper
Tim began his career as a commercial and assignment photographer working with clients such as The North Face, The Ritz Carlton, Vasque boots, 3M, Blue Note Records, and The International Heart Institute. His editorial and commercial photographs have appeared in Travel & Leisure, New York Times Magazine, Outdoor Photographer, Fly Rod & Reel, Northern Lights, Modern Luxury and Private Clubs as covers, advertising, art and editorial illustration.
In addition to commercial work, Tim has also been involved with the Rocky Mountain School of Photography since 1993. He has taught workshops, classes, seminars, as well as held the positions of Consultant, Director of Education, Director of the Black and White Program and Director of Digital Imaging. Tim currently teaches various workshops, classes and seminars for the school in addition to writing and consulting on both photographic and digital technologies. He is the author of the training videos Perfect Exposure for Digital Photography, Perfect Composition, and Magic Light, and book series Complete Photoshop for Digital Photographers.
Today, Tim combines his love for photography with his love for showing others a means by which they can realize their own similar passion. Through fun, clear and informative workshops, instructional books and videos, Tim hopes to share what he has learned by experience over the years.
Tim offers the following course on the Online platform:
Perfect Exposure For Digital Photography, The Zone System of Metering
Demystifying Flash Photography
Rick Frankle
Rick Frankle worked as a teacher and computer specialist in the Howard County, Maryland Public School System for over 30 years. He earned a Master's Degree in Educational Technology Leadership with a focus on multimedia development from The George Washington University. He was named as Outstanding Educator by the Howard County Chamber of Commerce.
He began exploring the world of photography in the darkroom at summer camp. More recently, he has used his passion for photography to document his travel experiences throughout the world.
You can learn more about Rick on his website, www.AniLeDodi.com.
What People Are Saying About Rick
"Such a great class to learn how to showcase your work. I'm excited to publish my work online."
"Rick is terrific, I really like his pace and how clear his explanations were."
"As a novice for websites, I needed help with everything and Rick made it so easy."
"Rick is very personable and so willing to answer people's questions. I really enjoyed this class!"
Judy Graham
Judy Graham is an avid photographer whose focus is on creating stunning landscape images. Her journey into photography began after a trip to the Grand Canyon several years ago when the snapshots she took on her cheap point and shoot camera did not reflect the true beauty she witnessed. Today, Judy travels widely in pursuit of capturing award-winning photos, including ones of the Grand Canyon.
Judy is eager to share her excitement and knowledge of photography with others. Her goal is to help photo enthusiasts create dynamic photos using different camera settings and a variety of composition techniques.
Judy has enjoyed various roles in travel and photography including work for Overland Canyon Tours guiding photographers from all over the world in the famous slot canyons near Page, Arizona as well as to the well-known Wave in the Paria Canyon-Vermilion Cliffs Wilderness along the Utah border.
Originally from Bethesda, Maryland Judy currently lives in McLean, Virginia. She received her bachelor's degree in Business Management from the University of Maryland and spent her career in corporate America. Retirement now affords her the time to travel far and wide capturing amazing imagery.
Her work can be viewed on her website, JudySGrahamPhotography.
What People Are Saying About Judy
"Terrific class. Just the right level for me: not too advanced, but full of information and ideas about composition that added greatly to my knowledge level. Judy was very patient and passed on valuable tips on composition."
"Judy is a phenomenal teacher and I learned so much from her it's amazing. I will definitely be taking more of the classes she is teaching!"
Laura Hatcher
Laura Hatcher is an award winning and published event, headshot and portrait photographer based in Alexandria, Virginia. She started her photographic journey while on active duty with the United States Navy. Laura, now a retired Naval Officer, opened a small studio in the heart of Old Town, Alexandria and is enjoying her second career as a full time photographer. She continues to serve the Veteran community with her headshot and military ceremony photography.
Laura's work has been featured in the Washington Post, Architectural Digest, Forbes Magazine, VIP Alexandria Magazine, and several college Alumni magazines. Her clients have included: The City of Alexandria, Visit Alexandria, The United States Naval Academy Alumni Association (her Alma Mater), The US Capitol Historical Society, and Texas A&M The Bush School of Government and Public Service. Laura's work can be seen at: www.laurahatcherphotography.com
Laura teaches the following classes for Capital Photography Center:
* How to be a Photography Business Owner
* Exploring Headshot Photography
* Getting Started With Studio Lighting
"Laura made everyone feel welcome and comfortable. She was open to answer any questions on equipment, business, camera settings, how-to's ... and more. Laura provided wonderful insight into how things/equipment works, as well as challenges she has encountered. I recommend Laura's class to anyone interested in setting up a studio or learning about in field lighting."
Corey Hilz
Corey Hilz is a professional photographer specializing in nature and travel photography. He finds the diversity in nature and cultures around the world offer boundless opportunities for new images. Corey approaches his subjects with an artistic eye, looking for a fresh perspective. He goes beyond the documentary image to show a unique perspective using color, shape and line. He strives to share the beauty of a destination you've never seen and provide a new perspective on a familiar subject. While Corey has collected diverse images from extensive travel, he also find some of the most interesting subjects close to home.
Corey is a published author and his work is seen in magazines, books, calendars and catalogs. His photographs are also seen in exhibits and his prints are found in private collections. Corey has written six books, including two books on digital workflow and the first book dedicated to Lensbaby.
Corey has a passion for sharing his knowledge and his instruction enables photographers to improve their photographs technically and artistically. He leads workshops to locations in the United States and abroad. More about Corey can be found on his website, www.coreyhilz.com
Corey teaches the following classes for Capital Photography Center.
* Lightroom In A Day
* Printing with Lightroom
* Editing With The Wacom Tablet
* Photoshop For Photographers
* External Flash Made Easy
* Advanced External Flash
* And Many Of The In-The-Field Shooting Classes
What People Are Saying About Corey
"Corey Hilz never disappoints! I have taken several classes and workshops with Corey and I always come away with more photographic knowledge and insight than before. Not only does he have great vision, he is also technically savvy, making him a guru in the field and in the classroom. Corey is patient with all of his students regardless of level, and he makes his explanations easily understandable. I can't recommend Corey enough if you are contemplating a workshop or class with him."
"Corey makes one feel confident. Yes, Corey truly is a gifted teacher, and he is able to clearly explain complex concepts to a complete novice."
"I've done enough photo workshops to know that some instructors are good in the field while others are good in the classroom. Corey is outstanding in both! In the field he has an uncanny ability to show up just when you need his help. His comments are always constructive and nonjudgmental. He lends his equipment freely (he got me hooked on Lensbaby) and encourages you to try new techniques. In the classroom, his teaching is methodical and logical. He shows you how to make the most of the digital darkroom with the software that you have (and then he shows you again using the software you wish you had). Corey is a natural teacher."
"I completed the Lightroom in a Day class with Corey Hilz today. This class far exceeded my expectations. I was admittedly skeptical of the long list of topics to be covered in one day but Corey is a gifted instructor and he presented a large amount of technically complex materials in a very easy to understand clear, concise, and coherent in manner."
"Corey Hilz did an excellent job of outlining the goals for the class, reinforcing some key concepts and adjustments relevant to the indoor environment, and providing guidance and feedback on composition. There was ample time to practice and Corey circulated among the group to review photos, provide helpful feedback, and answer questions. Extremely satisfied with the experience"
Marie Joabar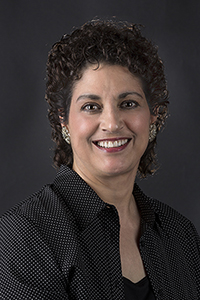 Drawing on more than 12 years experience as the Corporate Trainer and Education Programs Manager for one of the Washington DC area's leading camera retailers, Marie Joabar founded Capital Photography Center in January 2012.
With a talented staff of instructors and a wide variety of classes, its mission is to help those with a love of photography grow their passion and reach their goals - be it to capture better snapshots or become a professional photographer.
As an instructor herself, Marie finds just the right way to take complicated concepts and technology, and break the information down into easy-to-understand nuggets to share with others. Whether teaching photography basics or helping one better understand their camera, she works to take away one's intimidation or sense of overwhelming that often accompanies learning new things so they can begin enjoying the craft and develop their skills.
Marie is also very active in the Shenandoah Valley where she teaches photography classes for Shenandoah County and writes the Shared Exposures photography column for "The Mountain Courier." Her photos can be found in various print and online publications for the Shenandoah County Department of Tourism and have been published in various local magazines and newspapers.
She is a member of ASMP (American Society of Media Photographers) and VECCA (Valley Educational Center for the Creative Arts). Her work can be seen on her website at www.mariejoabar.com.
Marie teaches the following classes for Capital Photography Center:
* DSLR Photography Basics
* Fieldwork - Photography Basics
* The Lightroom Library Module In Depth
* The Lightroom Develop Module In Depth
* And more
What People Are Saying About Marie
"Marie is very friendly and was able to put herself in the mind of the beginner using clear and concise communication!"
"Marie clearly knows photography and comes from a technical perspective, but she has a talent for translating that technical information into understandable content and not everyone can do that! She was terrific!"
"The instructor made the class so interesting that it did not appear to be a four-hour class!"
"Marie struck the perfect balance of knowing her stuff and being non-intimidating!"
Marie Joabar and Kim Kelly
Marie Joabar enjoys photographing nature landscapes, cityscapes and the beautiful outdoors. She has been to Maine several times and is looking forward to exploring it with the workshop participants in the fall. Marie is extremely knowledgeable with cameras and the technical settings they offer and loves helping people get more familiar and comfortable with their equipment.
Kim Kelly is an outdoor photographer well known for her stunning maritime photographs as well as her landscape and nature photography. Kim loves the sense of adventure and discovering lesser known destinations. She has been to Maine many times and knows some of the best spots for amazing photos of the area.
Together, Marie and Kim will offer advice and expertise to help you photograph all that Acadia has to offer and come away with amazing images.
Lewis Katz
Lewis Katz is an experienced photographer and instructor based in Baltimore, MD. He finds inspiration both in the classroom and out in the field shooting his adopted city of Baltimore.
He teaches at Johns Hopkins University as well as at Community College of Baltimore County. He is a very active member of the Baltimore Camera Club and has received recognition for his award winning images.
Lewis teaches various In-The-Field Shooting classes in the Baltimore area for Capital Photography Center.
What People Are Saying About Lewis
"The instructor was very knowledgeable and efficient at getting us to see many of great locations to shoot urban photography in the neighborhood."
"Lewis gave me a new perspective on black and white photography. Now I really appreciate BW photos and see how powerful they can be."
"Lewis is a thoughtful and excellent communicator...his constructive criticism and suggestions for how to improve our images were always made in a positive and supportive manner."
Kim Kelly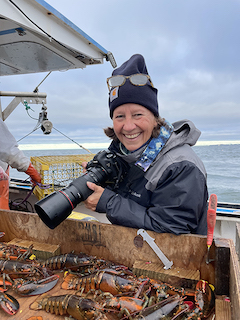 Kim's interest in photography took root when she received her first camera, a Canon AT-1 (film) as a college graduation gift and she has continued to shoot ever since. She eventually migrated over to digital technology and her passion for capturing images continued to grow. Kim served as the Field Trip Director for three years for the Digital Photography Club of Annapolis and serves as the club's liaison to the Maryland Photography Alliance.
She currently makes her home near Annapolis and considers the Chesapeake Bay region, with its extensive shorelines and historic maritime richness, her playground. Through her images, she hopes to invoke a curiosity in the viewer to ask questions about her subjects. She enjoys taking them places they would not normally go themselves. Many of her works feature old workboats or nautical treasures found in and around the tributaries of the Bay. She is also passionate about photographing nature, wildlife, landscapes, travel, and architecture, etc.
Kim's works have been displayed in local Annapolis businesses, been in juried shows and have been in print in several publications including Chesapeake Bay Magazine, Maryland Dept. of Natural Resources 2019 Calendar, MarinaLife and the cover of the Tidewater Times. She has had several solo exhibitions in the area as well. You can see her images adorning the walls of several commercial & residential properties in the area.
Michael Koren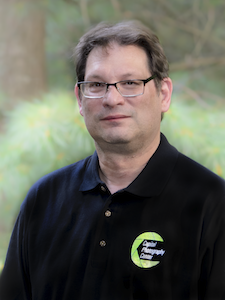 Michael Koren is a free-lance sports and event photographer in the Washington/Baltimore metro area specializing in youth sports game-time action and team portraits. Prior to this Michael worked professionally shooting model portfolios, corporate portraits, product photography for catalogs, and client advertising campaigns.
Michael's passion for photography is shared through his skill as a photography educator. Michael teaches classes at Montgomery College on a variety of photographic topics from mobile photography to street photography. Additionally, he has served as President and Education Chair of the Silver Spring Camera Club in Maryland. He has led numerous seminars and workshops for the Camera Club, Ritz Camera, Calumet and the former Washington School of Photography with topics ranging from beginner photography to hands-on advanced level workshops and classes.
Visit Michael's website to learn more.
Michael teaches the following classes for Captial Photogaphy Center
* SmartPhone Photography
* Exploring Street Photography
* Photographic Composition – Essential Techniques
What People Are Saying About Michael
"He is excellent with adult learners — great deal of patience, humor, and kindness. I would love to take another class with him!"
"Michael is fantastic. So articulate, instructive, and patient!! We all were saying at the end of the class how amazing the afternoon had been!"
"I was blown away by the class!!! Much more then I expected it to be! I can't wait to take more! I loved the way he explained things and the order he did stuff in made lots of sense. You can tell he is a seasoned teacher, and an experienced photographer who also loves it! Can't wait to squeeze more of his classes into my schedule...."
"I thought the class was a good mix of class time with history, concepts, guidance, how-to-approach and then practice time on the streets of DC. Michael provided very good direction as well as hands-on tutoring in the field. Very happy with the class."
"I wanted to write to say how much I enjoyed the class. My first experience going around with a photographer seeing what catches his eye and it was so great you were pointing out pictures I could get. So relaxing!"
"Michael's presentation was comprehensive and very instructive. He provided excellent suggestions for finding opportunities while in the field, including how to use background, shadows, gestures, etc."
"This was a great class! I am a beginner and I never felt intimidated or overwhelmed. The class was a lot of fun and I feel like I learned so much. I'm looking forward to taking another one soon"
Laura Chase de Formigny
Laura Chase de Formigny is a DC based editorial and commercial food photographer with a passion for capturing the place where food, life, and story telling combine. With a background in photojournalism and time spent working as a staff photographer at the Annapolis Capital Gazette, it's no surprise that she's sought after for her strong editorial eye by regional restaurants, chefs, and clients like The Washington Post, AARP, NPR, Smithsonian Institute, Science Magazine, and the Michelin Guide.

When she's not shooting an assignment or creating food libraries for her restaurant clients, you can find her expanding her commercial portfolio - most recently providing the photography for National Geographic's Attainable Sustainable. Laura Chase has a B.A. in Studio Art from UNC Chapel Hill. After living and working in places like Charlotte, Chattanooga, Baltimore, and Belgium, she's happy to call Silver Spring, Maryland home and enjoys spending family time with her husband, adorable son, Henry and baby, Frances!

Laura Chase proudly serves on the American Photographic Artists National Executive Board. She is supported by Philly Reps, Found Artists, and Wonderful Machine. In addition, she is an active member of Les Dames d'Escoffier International.
More about Laura Chase can be found on her webite, www.LauraChase.com
Mitchell Layton
​Long standing relationships with the Washington Nationals, George Washington University, American University, Georgetown University and the Verizon Center have established Mitchell as the area's leading sports photographer.
In addition to his work with local sports teams, Mitchell has had the opportunity to cover three Olympic games, as well as every major sporting event in the United States including, but not limited to Super Bowls, Stanley Cup Finals, NCAA Championships and World Series. His work appears regularly on sports web sites that include Sports Illustrated.com, ESPN.com, Yahoo.com and Fox.com, as well as in many print publications that are read worldwide. His photographs have appeared in Sports Illustrated, ESPN: The Magazine, USA Today, Time, Newsweek and National Geographic.
In recent years, his work has been a part of an exhibit at the National Portrait Gallery that documented the changing neighborhood around the then, newly built, Verizon Center. Having been part of the Washington D.C. and Baltimore sports world for over 35 years, Mitchell has distinguished himself as a well established and well respected photographer known for his creativity, reliability and long term dedication to service. More of his work can be viewed on his website, www.mitchelllayton.com. His photos are represented by Getty Images and can also be viewed on their website.
Mithcell teaches the Sports Photography Classes
What People Are Saying About Mitchell
"The class with Mitchell was fantastic! He is an excellent teacher and just a very nice guy! He made the extra effort to teach us how to get the best shots and what to look for during the game. I could not ask for more. It was money well spent to say the least."
"I had such a great time – I'm not sure what more Mitchell could have done to make it better. I had high expectations and you exceeded them!"
"I had an absolute blast and learned so much! Having someone of Mitchell's stature take the time to teach and talk with us is just phenomenal. I am so excited to continue practicing the techniques and skills he taught and can not wait to learn more… The class size was just right too! Great one on one opportunities!"
"The perfect training course for those interested in understanding how difficult, yet rewarding sports photography can be."
Tammy Loverdos
Tammy is a professional photographer in the Washington DC area specializing in interiors and Real Estate. Her work is regularly featured in the Washington Post, Visit Alexandria, Virginia Living Magazine, DC Urban Turf and more.

Tammy has over 20 years of work experience in marketing, communications and design. Her roles ranged from marketing and design for the banks at Fleet Street to communications and design for USAID.
She has lived and worked in 4 continents and now lives in Alexandria with her husband and daughter.
She is passionate about sharing her photography skills and knowledge with others. Visit Tammy's work on her website, www.ShowcasePhotoTours.com.
What People Are Saying About Tammy
"The instructor was great!!!!! She answered every question, walked us through steps on what to know, and explained a lot of information."
"Although technical aspects were covered, I liked that the focus was on composition so we could concentrate on providing the best image."
Mel McNamara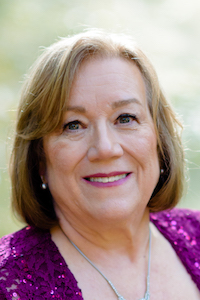 Mel is an avid photographer of places, people, and events. She started her photographic journey in college with her first film SLR camera and built a darkroom in her parent's garage. She is accomplished in Photoshop, Lightroom and InDesign. Mel loves to travel and create books of her adventures, she also enjoys designing cookbooks for people using their loved one's original recipe cards.
Mel graduated from Boston University with a bachelor's degree in Fine Arts. She has a Masters degree in Library Science from Catholic University and a Masters degree in Educational Media from Boston University. Mel is a retired Library/Media Specialist and Educational Technology Resource Teacher having worked for the Howard County Public Schools in Maryland.
Mel teaches the following class for Capital Photography Center:
* Creating Books with Lightroom's Book Module
Photo by Amy Deputy
What People Are Saying About Mel
"I can't tell you how much I enjoyed the class with with Mel. I learned a lot! And even better, I am very inspired to start creating books from my photos."
"Mel is the perfect choice to teach this class. She brings a great balance of teaching experience, technical knowledge, enthusiasm and humor to the class."
Jeffrey Snyder
Jeff is a sought after award-winning professional photographer. He is based in the DC area and works with professional photographers and large corporate clients nationwide.

He has photographed events such as Super Bowl's, Major League Baseball, Movie Premiere's, Concerts, and MTV Video Music Awards and more. His images have been published in The Washington Post, US Weekly, People, Rolling Stone, Variety, In Touch, and USA Today.

Jeff's client list includes Madame Tussauds - DC, Miramax - Lions Gate Films, The Blood-Horse, US Weekly, People, Allied Advertising, Disney/Buena Vista, MGM/UA - Paramount Pictures, FOX - MTV, Hard Rock Cafe - Planet Hollywood, Variety, and many others.

I can't praise you folks at Capital Photography Center and Professional Photographer Jeff Snyder enough for providing such a thoroughly enjoyable workshop. Jeff could not have been more organized as to when/where to take me at Laurel Park to get the best shots or just generally nicer throughout the day. I so enjoyed myself and would recommend this workshop to anyone. It's worth every penny and then some! It was a truly unique opportunity to spend the day with Jeff. Through his press pass, he provided incredible access to every aspect of the horse races. And yes, the ground does shake as the horses go by! I haven't had so much fun in a long time. Thank you, Jeff and Capital Photography, for a great day.
Gary S.
Thank you so much for the time at the races! It was fun to see some of the behind the scenes of this world totally unknown to me before yesterday. I can't wait to go back!
Ilenia A.
It was a delightful day at the races. Jeff began by showing me the room inside where the photographers work, and then outside where the photographers spend most of their time alongside the track. During the class we shot 9 races at either the race start, or the approaching turn, or the following turn, or head on, or the finish line, and the winners circle, and the Paddock. Jeff's face is so well known, that when he shouts a compliment to a still-mounted winner, he gets an interesting response to record. Since the track is not open to the public, without Jeff I would not have been allowed to cross the track for another perspective. Since the class is limited to just 2 students , it allowed me to keep a low profile within the intimate crowd of owners.
David P.
Josh Steele
Josh Steele is a landscape photographer in the Washington/Baltimore metro area specializing in blue hour, nighttime and moon photography. His alter ego is that of management consultant and technology executive.

Josh's work has been featured by the Kennedy Center, The Washington D.C. Temple, Ronald Reagan Washington National Airport, Dulles International Airport, PhotoPills, Exposed DC as well as a number of D.C. area publications, media outlets and social media influencers.
Josh's passion for photography was born from his love of travel. Having traveled around the world, he has always wanted to capture the moments and images that make us stop and think about the beauty and diversity around us. As Josh describes it, photography is his meditation. It allows him to integrate art and science in a way that expresses the essence of exploration as seen from different perspectives.
Visit Josh's website to learn more.
Beth Haubach - Education Programs Manager
Beth joined Capital Photography as the Education Programs Assistant in November 2017. She brings a long time love of photography with her. The photo "bug" struck her in high school – back in the days of film!!!!
Her passion for photography has taken her from the exotic – a horseback safari in Africa – to the more mundane – soccer fields and ice rinks! She has spent several years as "team" photographer to her children's various sports.
More recently she has shifted her focus toward portrait photography but she loves to photograph mostly ANYTHING! In 2017 she joined a global photography project with a weekly themed assignment that has pushed her creativity and has expanded her photographic and post processing skills.
She has met several of you at classes already but looks forward to meeting and working with many more Capital Photography Center clients at future classes.
A Variety of CPC Instructors
Enjoy the Year of CPC Photography with a variety of CPC instructors; Marie Joabar, Corey Hilz, Michael Koren, Judy Graham, Aaron Clamage, Roy Sewall, Lewis Katz, Beth Haubach and others.