Winter is behind us and we can hardly wait for the spring blooms. The Saucer Magnolias and Cherry Blossoms are getting ready to pop and close on their heels are the redbuds, dogwoods and the colorful tulips.
Even if flower photography is not your passion, it's hard to pass by these spring beauties without framing a few in your viewfinder.
10 Helpful Tips
1. Get a combination of vantage points, get the wide shot as well as the tight shot, get one from above as well as one from below.
2. If you can get very low to the ground, the height of the flowers can block out distracting cars, fences and other unwanted elements. Getting low and shooting up also gives a fresh and fun perspective.

3. Frame a landmark with your flowers to tell the story of location. Framing friends and family among the flowers is a special story too.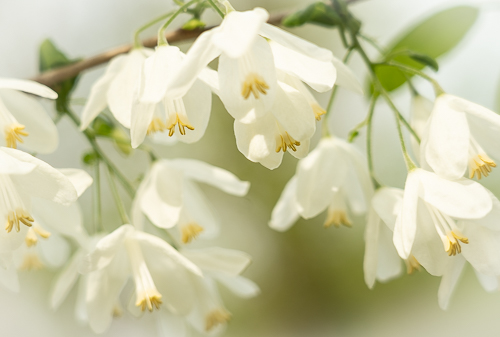 4. The soft, warm-toned side lighting found in early morning and late afternoon provides the best light to work with. Cloudy days give you soft, even light without harsh shadows or contrast.

5. Play with camera movement; swirls, swipes and zooms can be a lot of fun, especially with a colorful pallet of flowers.

6. Dust off your macro lenses, close up filters or extension tubes and move in tight for a bug's eye view.


7. Consider a reflector to add a touch of light where the flowers might be shaded. It will also help bounce light into the center of the flower. Depending on the light in your scene, a flash (with the power dialed low) might help add light where needed.
8. Look at other's photos of flowers or gardens for ideas or inspiration.

9. Visit your favorite gardens at peak times. Most of their websites will list what is blooming and when so you can plan your visits accordingly.
10. Make a plan. Set some dates to get out there with your camera and capture the spectacle of a garden full of spring blooms! The springtime show is about to begin!
Hope you're able to get outside and enjoy doing some Springtime Flower and Garden photography!