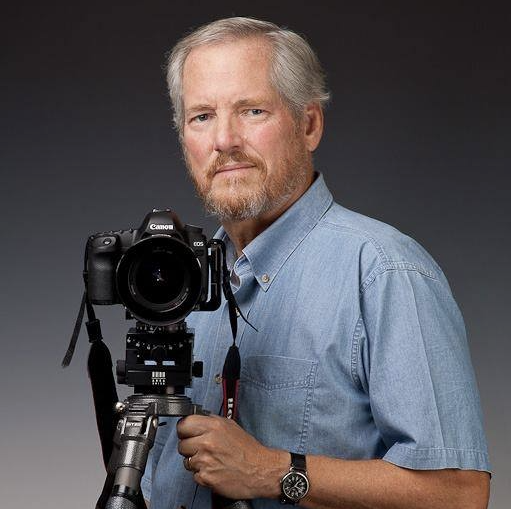 Many of you may have already heard the news of Roy Sewall passing away. Roy recently struggled with health issues and sadly they got the best of him.
Although we are incredibly saddened we are so very fortunate to have known him! We have many fond memories of the years that Roy taught with us and I wanted to share a few stories here.
Many years ago Roy sent me an email about becoming an instructor. It was something like, "how does one become instructor at CPC?" We decided to meet and discuss it and I'll never forget that day. He was so easy to talk to and his interest in helping others with their photography skills was obvious. We met at a small coffee shop in Vienna, VA, which he chose because after our meeting he was going across the street to a diner for his weekly meeting with friends over lunch. I could see he really enjoyed staying connected with this group and the camaraderie it offered. I learned over the years that was typical Roy, enjoying connections and friendships.
So we planned a few classes. One was a lecture/presentation called Take Your Photography To The Next Level. I sat in on it and realized how committed he was to sharing his knowledge and helping others improve. I also remember how much I learned from him in that one class! We offered that class for many years and I know that everyone who took it benefited from the insight that Roy imparted.
We also planned another really cool class. Roy was active with the C&O Canal and had been inside many of the lockhouses along the canal. He thought it would be pretty cool to get special access to take a group of students to photograph them. Back in 2014, we started offering classes at Pennyfield and Edward's Ferry Lockhouses and it was always a treat working with him on these. He would take a group upstairs and I would work with a group downstairs and then we will flip-flop. Roy enjoyed helping people share the history of Canal life through their photography. See the photo below which one of the students took, I treasure it for the memory. Roy was in his element.
He also taught our Small Studio class to teach students how to set up a small studio in their own homes for portraiture. In fact, Roy took my headshot at his studio after one of those classes and did an amazing job.
Roy also taught the Waterfalls classes at Great Falls. In fact, he had written 2 books on the Falls and was happy to help students capture amazing images of it. I would occasionally assist with these and afterwards, Roy would often invite folks to join him at a nearby coffee shop, he just really enjoyed being with like-minded people, conversing and getting to know them.
Roy would call me from time to time and say, "Marie, it's time for our Coffee meeting." We would try to use these to plan classes but most times we got off topic and would just enjoy a fun conversation. Roy was like that.
Roy was special! Not only was he a great instructor, he was kind, caring, generous, down to earth, smart, full of life, and a great friend to many. Anybody who ever knew Roy has to agree they're better off for knowing him.
As the saying goes, count your blessings, and as sad as we are, having known Roy we can count as a huge blessing!
Our hearts go out to his family that he was devoted to and we're thankful he was together with them when he passed.
There may be a celebration of life later in the year. We'll try to make people aware when we know more.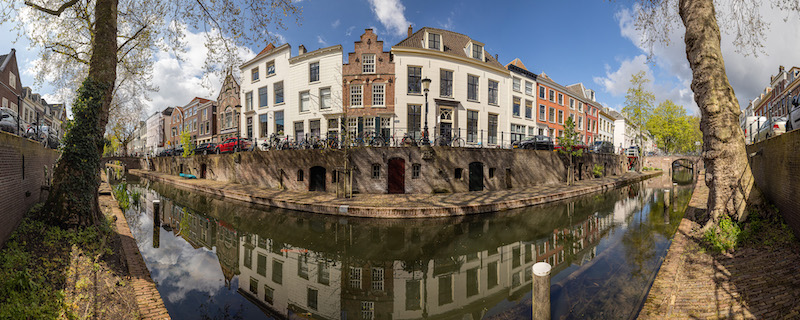 The last photo Roy shared with me. This is where his daughter lives in the Netherlands and Roy and his wife bought the apartment above so they could be close when they traveled to spend time with her and his grandson. He was so pleased with this shot and how he was able to curve the straight canal. As always, Roy was having fun with his photography.
Rest in peace dear Roy!