"To me, photography is an art of observation. It's about finding something interesting in an ordinary place…I've found it has little to do with the things you see and everything to do with the way you see them." ~ Elliott Erwitt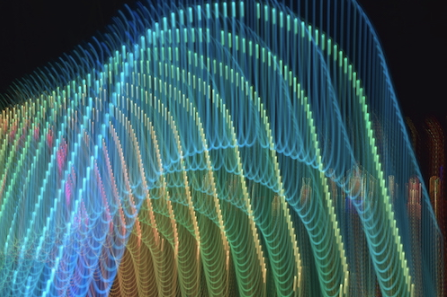 Elliott Erwitt is correct in that finding something interesting in the "ordinary" is an art form of sorts – it's an elevated way of "seeing" things. However, continually finding new and unique ways to photograph the world you see EVERY day can zap your creativity and lessen your enthusiasm for photography. Our new RESOURCES tab will definitely help with this as we have added a section titled INTERESTING PLACES TO PHOTOGRAPH (IPTP) which list locations and events and also includes the links to them.
Within the immediate DC area, we have access to a plethora of amazing photography destinations. The National Mall and the monuments, especially at night, provide all sorts of interesting photographic opportunities and challenges. There are a multitude of indoor shooting possibilities: museums, Union Station, the Library of Congress, and the Botanical Gardens to mention a few. Several neighborhoods in DC are splashed with colorful murals that make for beautiful street images.
The airports in the DC region can provide hours of fun watching and photographing airplanes and are great places for architectural photography. The underground Metro stations provide low light challenges and interesting architecture as well. (While it's okay to photograph inside the stations, you are prohibited from photographing on the trains!)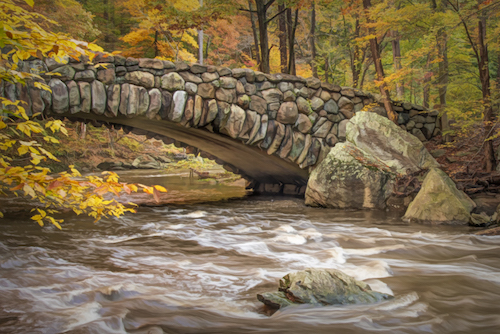 For the landscape, nature or wildlife photographer there are wonderful parks, such as Rock Creek Park, right in downtown DC! Huntley Meadows, the National Arboretum and Dumbarton Oaks are close by as well. Heading west into Virginia, Sky Meadows State Park provides miles of hiking trails, wildlife and beautiful vistas of the Piedmont. The Chesapeake Bay and eastern shores of Maryland and Virginia are paradises for the nature photographer.
Farmers' markets are great places for candid photography and the fruits and vegetables can provide repeated patterns and a variety of colors perfect for stunning images. Fairs and festivals present the photographer with multiple possibilities: low-light night shots, fun street photography, and chances to try experimental shots such as "zooming in" with your lens.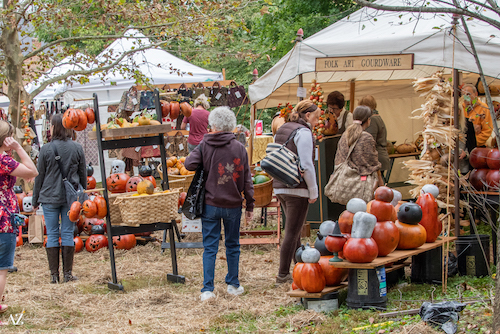 The Waterford Fair is a step back in time to when life moved at a slower pace.
The Water Lantern Festival at National Harbor and the annual Fredericksburg National Cemetery Luminaria are beautiful events that celebrate life and honor those fallen in the service of our country. Attend one of these events and challenge yourself to "tell a story" with your images.
In the late fall and early winter, the Washington Metro area is a bevy of "light" shows. Light City, at Baltimore's Inner Harbor, is a celebration of "light, music and innovation" with a variety of light-art installations. The Festival of Lights at the Mormon Temple in Kensington, MD is an amazing site to behold with over 650,000 colored lights! Not to be beat, Meadowlark Garden's Winter Walk of Lights, in Virginia, is a stunning display of lights, music and vignettes. GeorgetownGlow is an innovative light exhibit in that it is an interactive, public art installation. Once a year the gothic architecture of the Washington National Cathedral is illuminated with continually changing colored lights for an otherworldly experience.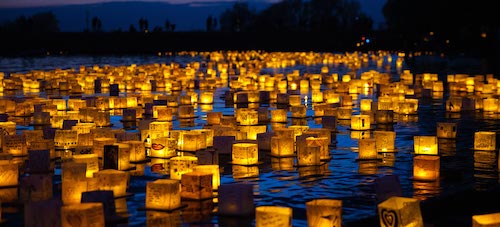 Choosing to venture outside of DC provides you with a lot of options. If you're into architectural salvage, Maggie's Farm in Front Royal and Housewerks Salvage in Baltimore are a couple of options. Traveling north towards Pennsylvania or west into West Virginia, photographers can experience the rather macabre. Eastern State Penitentiary and Pennhurst Asylum (both near Philadelphia) and the Trans-Allegheny Lunatic Asylum offer some chilling, somber and downright creepy photographic opportunities.
Of course, perusing the class offerings at Capital Photography Center might provide you with the needed impetus to grab your camera and go out and shoot! In addition to a regular rotation of various "shooting" classes, we also offer "one off" classes that provide unique opportunities or access to unusual venues. These classes usually sell out quickly, so check our website on a regular basis to register for one of these classes.
Hopefully these suggestions, though by no means all inclusive, will inspire you to try some new places to photograph, and/or provide you with opportunities to challenge your photographic skills or to try new techniques.
Please refer to the INTERESTING PLACES TO PHOTOGRAPH (IPTP) section of the RESOURCES page as there are many more "unique" places and events listed that were not referenced in this article. You will also find the links to these events and locations. Lastly, check back to the section periodically as we will continually update the list with new events and places to explore to "broaden your photography horizons."
If you have information you'd like to share about unique or unusual places you've enjoyed photographing at, you can email me at classes@capitalphotographycenter.com and I'll share that with our community of photographers.
Happy shooting!
PHOTO CREDITS:
Colors of light photo (top) taken by Ping Park
Rock Creek Stone Brige photo taken by Joy Phillippi
Waterford Fair photo taken by Beth Haubach
Lantern photo from Water Lantern Festival website