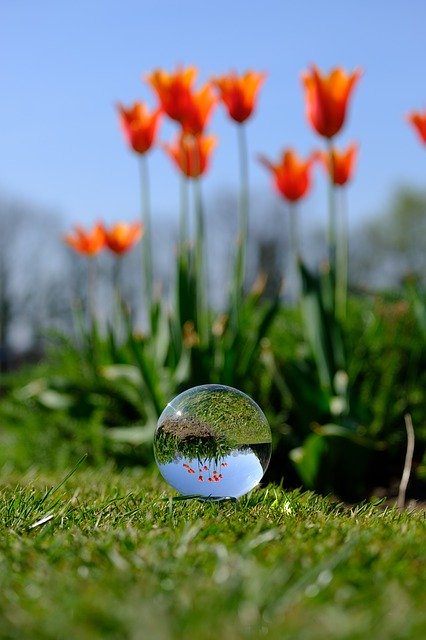 Winter is behind us now and we're so excited to see the signs of spring! It's time to get in the outdoor shooting mode again and enjoy capturing our favorite things at our favorite places.
Whether you prefer to photograph flowers, or friends and family framed against a lovely spring backdrop, or capture street scenes at one of the area's spring festivals we hope you'll find a few choice places to visit in the list below to help get your spring groove on.
Grab your camera and let's get the season started!
Street Photography Opportunities (Festivals, Markets and more)
Cross Hairs Garage Races - March 10, 17 & 24
The series is held every Tuesday in March and challenges amateur and elite cyclists alike to compete. Frame the excitement from the comfort of the sidelines. https://www.crystalcity.org/do/crosshairs-garage-races
Savor Bowie 2020 Food, Wine and Music Festival - April 18
http://concertsforcausesinc.org/event/savor-bowie-2020/
Passport DC - Around the World Embassy Tours - May 2
https://www.culturaltourismdc.org/portal/signature-events
Revolutionary War Weekend At Mt Vernon - May 2 & 3
https://www.mountvernon.org/plan-your-visit/calendar/events/revolutionary-war-weekend/
Mt Vernon Wine Festival and Sunset Tours - May 15-17
https://www.mountvernon.org/plan-your-visit/calendar/events/spring-wine-festival-sunset-tour/
National Cinco De Mayo Festival - May 23
https://www.evensi.us/national-mayo-festival-mall-9th-12th-streets-sw/341662842
Farmer's Markets - A few farmer's markets are open year round such as Dupont or Old Town Alexandria but many won't open until April or May.
https://dc.curbed.com/maps/map-washington-dc-farmers-market
http://freshfarm.org/farmers-markets.html
Cherry Blossoms Events
Blossoms Kite Festival - March 28
https://nationalcherryblossomfestival.org/event/blossom-kite-festival/
Cherry Blossom Parade - April 4
https://nationalcherryblossomfestival.org/event/parade/
Japanese Street Festival - April 4
https://nationalcherryblossomfestival.org/event/sakura-matsuri-japanese-street-festival/
Anacostia River Festival - April 5
https://nationalcherryblossomfestival.org/event/anacostia-river-festival/
Petalpalooza - April 11
https://nationalcherryblossomfestival.org/event/petalpalooza/
Japanese Jazz Day - April 26
https://nationalcherryblossomfestival.org/event/japanese-jazz-day/
Parades
St Patrick's Day Parades
- In Alexandria - March 7
https://www.visitalexandriava.com/things-to-do/events/st-patricks-day-parade/
- In DC - March15
http://dcstpatsparade.com/
DC Emancipation Day Parade - April 18
http://dcemancipationday.com/
Funk Parade (in U St neighborhood) - May 9
https://www.funkparade.com/
Flowers and Gardens
Dumbarton Oaks Gardens
https://www.doaks.org/visit/garden
National Arboretum - The Arboretum offers a wonderful collection of cherry trees, perfect for those who want to enjoy the blossoms without fighting the crowds at the Tidal Basin. But there is so much more to photograph here in the spring from the Dogwoods, to the renown bonsai museum, and more. It also boasts one of Washington's premier azaleas gardens with thousands of azaleas in a blaze of color.
https://www.usna.usda.gov/discover/gardens-collections/
The Bishops Garden at the Washington National Cathedral is rich landscape tapestry of plants of historic interest, plants of the Bible and Christian heritage, and native American plants. Among the 59 acres you'll find Olmsted Woods, home to native wildflowers and a host of migratory birds, and All Hallows Amphitheater featuring curved stone walls and grass walkways.
https://cathedral.org/gardens/
Flower Mart at the National Cathedral - May 1 & 2. With vendor booths, an international floral display, free entertainment, food stalls, and activities for children, this is one event you don't want to miss. https://allhallowsguild.org/programs/flower-mart/
U.S. Botanical Gardens - If faced with a rainy weekend head over to the U.S. Botanical Gardens and enjoy their orchid display through May 3. https://www.usbg.gov/
Smithsonian Castle Enid A. Haupt Garden
https://gardens.si.edu/gardens/haupt-garden/
While you're there make your way around the Castle and enjoy the Katherine Dulin Folger Rose Garden and the Moongate Garden as well. A short distance away at the Smithsonian Arts and Industries Bldg is the Mary Livingston Ripley Garden.
https://gardens.si.edu/plan-your-visit/our-gardens/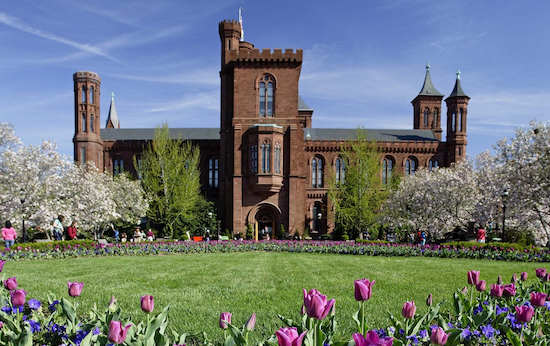 Meadowlark Gardens in Vienna Virginia offers lovely gardens to explore and photograph with 3 lakes, beautiful cherry trees, thousands of different bulbs in bloom, large colorful tulips, delicate fern fiddle heads, an intimate forest hollow and native wildflowers.
https://www.novaparks.com/parks/meadowlark-botanical-gardens
Brookside Gardens in Wheaton offers an amazing tulip display among other lovely gardens and settings such as the Woodland Walk, 2 conservatories, a lake, azalea, rose and aquatic gardens and much more.
https://www.montgomeryparks.org/parks-and-trails/brookside-gardens/visit/
Bluebells - find these beauties early to mid April at River Bend Park in Great Falls,VA, https://www.fairfaxcounty.gov/parks/riverbend at Bull Run Regional Park in Centerville, VA https://www.novaparks.com/parks/bull-run-regional-park/things-to-do/bluebell-trail and various other Virginia locations.
Cherry Blossoms - You'll find a stunning display at the Tidal Basin and Haines Point. Also look for them at various places in the region; around the Capitol, at the Nat Arboretum, at Meadowlark Gardens, Dumbarton Gardens and more.
Tulips - Early to mid April in the DC region is peak Tulip time. You'll find them at many of the gardens listed above as well as these few places.
- Floral Library - At the north end of the Tidal Basin boat rental parking lot you'll find an incredible dispaly of tulips.
http://www.washingtongardener.com/index_files/TulipLibrary2007.pdf
- The Franciscan Monastery in NE DC has a wonderful display.
https://myfranciscan.org/visit/#gardens
- Visit the area in front of the Netherands Carillon at the edge of Arlington Cemetery for a spectacular view of the Lincoln, Washington Monument and Capitol all framed with colorful tulips in the foreground.
https://www.nps.gov/gwmp/planyourvisit/netherlandscarillon.htm


If you have a favorite place to photograph in the spring, share the news with us on Facebook.