By now you've probably heard the saying, "it's not a matter of if your hard drives will fail but when." It's a certainty that drives will fail and computers will crash, yet many people still don't have an effective backup plan in place.
When your photo collection over the years is lost or destroyed, it's a sad reality. Take time now to get your backup plan in place and protect your irreplaceable images.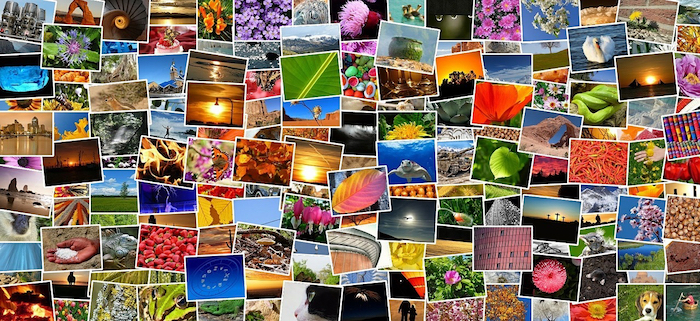 WAYS WE CAN LOSE OUR DATA
• Device failure: Hard drives fail all the time. In order to provide real backup, a copy of the data needs to be on a separate device, such as an external drive.
• Viruses and Malicious damage: Viruses can propagate silently from one storage device to another and then strike to destroy data. Your archive can be exposed to other malicious damage, either from anonymous hackers or perhaps from people targeting you personally.
• Lightning strike/Voltage surge/Fire/Water damage: Having a complete offsite duplicate of your digital archive will keep you fully protected.
• Theft: Offsite storage is a good solution.
• Human error: One of the most common causes of data loss is simple human error as you might accidentally throw away or unintentionally modify files in some undesirable way.
Any of the above can happen at any time so plan to backup now before your files fall victim.
TIPS WHEN PLANNING YOUR BACKUP STRATEGY
1. Get Organized - Having your collection of photos well organized will save you much frustration in locating and tracking files and will make backing up easier. If going backwards to organize old files is too overwhelming, make it a point to go forward with good habits.
At the very least, make a folder of your favorite shots and get this backed up as soon as possible. If you were to lose your collection of images at least you would have these saved.
2. For the best protection follow the 3-2-1 rule from dpbestflow.org
• Keep 3 copies of any important file - the original and two backups.
• Have the files on 2 different media types (such as a hard drive and the cloud) to protect against different types of hazards.
• 1 copy should be stored offsite.
3. Determine how much space you'll need in order to backup. What is the size of your collection now and what amount of storage space will carry you into the future. At a minimum, whatever the size of your current collection, double that as the starting point of what the size of each of the backup devices should provide.
4. Choose software to manage your backup process.
Regardless of whether you're using traditional drives or solid state, once you have them set up, consider using software to keep track of any changes you make whether it was just moving a few files to a new folder or adding a memory card full of new images. Carbon Copy Cloner for Mac, Acronis True Image Home for PCs are considered good options.

With most backup software you can choose the most basic backup is a mirror which creates a duplicate copy of the original or a mirror plus incremental backup - a duplicate copy is made and then any changes to the original file are added.
5. Make backing up routine. It should be a part of your normally scheduled tasks and can be automated. How often or at what frequency should be based on how often your data changes.

6. Plan an offsite storage for one copy of your backed-up drives. As mentioned above, protect yourself against a fire, theft or other disasters. Offsite can be at your work office, a family member's house, an online backup service or the cloud.
7. As important as backing up, is testing the backup. To ensure it's protecting you, periodically test the backup by attempting to restore them to an alternate location. This will bring out any flaws or corrupt data before it is too late.
STORAGE TYPES FOR BACK UPS
- Traditional External Hard Drives (spinning disks)
There are many options for external drives, from heavier desktop versions that require power to lightweight and portable drives. Storage capacity continues to increase and we'll find 1TB to 10TB available.
Some of our favorite brands / models are:
Western Digital for Mac or PC
2 TB Seagate Backup Plus Slim
4 TB Seagate Backup Plus Portable
G Technology G Drives – great for Mac users but available for PCs too
- Solid State External Drives
These are newer and we'll continue to see the prices come down although currently, they're still much higher that the traditional drives. These drives have no moving parts and offer faster transfer speeds than traditional (spinning disks) drives. The traditional drives are still fine to use, they've proven themselves over time and are still a good option for storage.
- NAS (Network Attached Storage)
Connected via an Ethernet line to your home or office network this system allows you to access your files from anywhere and back them up from anywhere at anytime automatically. Synology is a popular brand.
- RAID (Redundant Array of Independent Drives)
A RAID is a multi-drive solution where all your data is copied to not only one, but several hard disks at the same time. It's more costly than a single drive but offers a great solution against data loss.
ADDITIONAL BACKUP OPTIONS
Computer hard drive back-ups
Apple's Time Machine, and Microsoft's Backup and Restore are great solutions if you want a simple way of making sure all the data on your computer is saved and stored in the event of a hard drive failure. These do not backup other drives, only your computer drives. They run automatically in the background so you never have to remember to run them.
Cloud solutions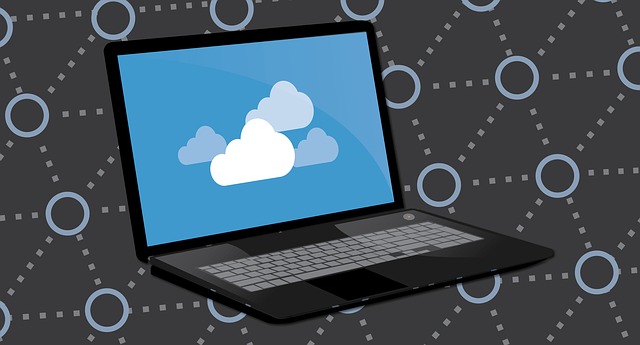 Storage pricing has really come down over the years and many companies now offer it for free or for a small monthly fee. Services like Dropbox, OneDrive, and Apple's iCloud also offer paid plans that allow you to backup massive amounts of photos and other data for a fee while also syncing them across your devices.
If you're primarily a smartphone shooter, one of the easiest ways to backup your photos is by using one of the well-known cloud services, such as Apple iCloud, Google Photos, Amazon's Prime Photos, and Dropbox which all feature automatic backups.
More robust cloud-based backup services are offered by companies like CrashPlan, BackBlaze, or Carbonite. They offer paid plans options to backup (the files you specify) to their servers automatically.
These are all important considerations that can take you in different directions and with different strategies. There is no one hard and fast formula as each person's needs vary. If you don't already have a plan in place we hope you can get started now.