If you think Georgetown is pretty in the daytime, wait until you see it through your camera's viewfinder at night!
On this safari you will learn the techniques of nighttime photography without flash, using a tripod and long exposures and adjusting the white balance settings on your camera.
Our Safari begins at Washington Harbor with an orientation on nighttime photography. Then we shoot the great view of the Kennedy Center, as seen from the banks of the Potomac River. We then walk through Georgetown, photographing the 18th century streets and storefronts illuminated in the soft glow of old-fashioned street lamps. We'll play with long exposures giving us the red and white tracing lines of taillights and headlights from the passing cars. We also move along M Street and up Wisconsin Avenue to capture the vibrant life of this historic entertainment, dining, and shopping neighborhood.
You'll need a sturdy tripod. Lenses in the range of 18 to 140mm will work fine, wider or longer lenses will work as well.
Questions can be directed to Marie Joabar at info@capitalphotographycenter.com.
Class Limit: 10
What People Are Saying About David
"David, I can't tell you how much I appreciate the time and concern you have for your students. You were born to teach!"
"The Safaris in DC are worth every penny and I would highly recommend them to others. Even though I live and work in DC, David showed me a whole new way to see and photograph the monuments that I walk past everyday. I got some great photos that I'm thrilled with! I'll be looking for more Safaris to take soon."
"The instructor made the class interesting and not only used story-telling to demonstrate key concepts, but was able to put me at ease with mistakes I made during the practice time. Thank you for the opportunity to advance my skills with expert instruction."
Instructor: E. David Luria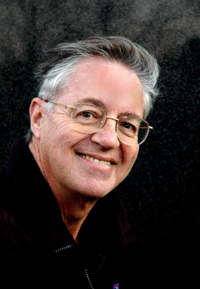 E. David Luria is a commercial photographer based in Washington DC specializing in architecture, editorial, event, food, art/still life and landmark photography.
A member of the American Society of Media Photographers and the Society of Photographic Educators, he has had his images of the National Capital Area appear in over 100 national and local publications and on calendars of the US Capitol Historical Society.
David is a graduate of Amherst College and studied photography in Paris with a protege of Henri Cartier Bresson. His work can be viewed on his website at www.eDavidLuriaPhotography.smugmug.com.
David teaches the following classes for Capital Photography Center:
* Capital Photography Center Photo Safaris
* Photography As A Second Career
* Real Estate and Architectural Photography