With careful planning while you keep your day job, you CAN turn your hobby and your love of photography into a lucrative profession. Many people facing retirement, reduced pensions or job layoffs have successfully become full-time or part-time photographers, earning significant income with their photo skills.
This talk given by professional photographer E. David Luria, will explore ways to make a successful transition into photography as a profession, looking at such options as shooting for stock, events, weddings, child portraits, sports, architecture, real estate, restaurants, food, pets, sailboats, landscapes, lawyers and more.
David will discuss such topics as: how do you get educated in photography? Once you get to be a GOOD photographer, how can you market your skills? How do you set prices for your work? Where can you go for further training in photography while holding down your day job? How do you get published? How do you build a photo portfolio? Who are the potential clients in your own neighborhood and community? Which areas of photography have the greatest income potential? And more.
Participants will also be encouraged to explore areas of photography with which they are NOT familiar as possible options for career work.
There is metered street parking after 6:30pm and there is a parking garage directly across the street from the class. Metro is a very good alternative and the Farragut West and Farragut North stations are 1 to 2 blocks away. More info is in the confirmation letter.
Questions can be directed to Marie Joabar at info@capitalphotographycenter.com.
Class Limit: 12
What People Are Saying About David
"David, I can't tell you how much I appreciate the time and concern you have for your students. You were born to teach!"
"The Safaris in DC are worth every penny and I would highly recommend them to others. Even though I live and work in DC, David showed me a whole new way to see and photograph the monuments that I walk past everyday. I got some great photos that I'm thrilled with! I'll be looking for more Safaris to take soon."
"The instructor made the class interesting and not only used story-telling to demonstrate key concepts, but was able to put me at ease with mistakes I made during the practice time. Thank you for the opportunity to advance my skills with expert instruction."
Instructor: E. David Luria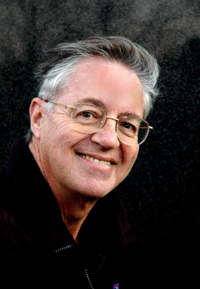 E. David Luria is a commercial photographer based in Washington DC specializing in architecture, editorial, event, food, art/still life and landmark photography.
A member of the American Society of Media Photographers and the Society of Photographic Educators, he has had his images of the National Capital Area appear in over 100 national and local publications and on calendars of the US Capitol Historical Society.
David is a graduate of Amherst College and studied photography in Paris with a protege of Henri Cartier Bresson. His work can be viewed on his website at www.eDavidLuriaPhotography.smugmug.com.
David teaches the following classes for Capital Photography Center:
* Capital Photography Center Photo Safaris
* Photography As A Second Career
* Real Estate and Architectural Photography