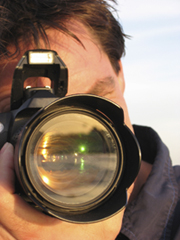 When: 9:30 AM - 1:00 PM
Price: $79.00
Instructor: Marie Joabar
Spaces left: 1

Digital SLR (Single Lens Reflex) cameras offer the photographer a wealth of tools that can lead to wonderful photographs and understanding the exposure settings allows you, not the camera, to craft the photo you envision. Take your camera off of Auto and take control! Join Marie Joabar for an informative afternoon about all things SLR: exposure control, depth of field, lens choices, composition and more.
Location: Merrifeild / Dunn Loring area