At long last, spring has sprung! We like to use the cherry blossoms as our indicator. It's just not spring until the blossoms open and with today as the beginning of peak bloom, spring is here.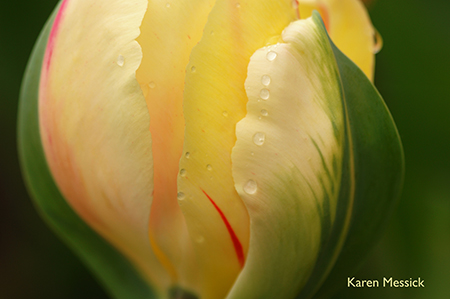 We asked some of our instructors to share their favorite tips for photographing in springtime. We think you'll get some great ideas and some sure fire inspiration.
Read on and enjoy these tidbits from Karen Messick, E. David Luria, Corey Hilz, Emily Carter Mitchell, Donna Vance and more…
Karen Messick
Spring is time to dust off the camera and get into the beautiful and abundant local public gardens as the flowers begin to bloom.
I love the early morning light and the often overcast light which brings spring showers.
Spring is my favorite time to photograph flowers! Close ups or landscapes of beautiful floral colors. It's good to get low and see them at their on level.
I enjoy using the swipe technique and the multiple exposure feature in my camera for creative interpretations.
Join Karen for the following classes this spring:
*3/26 Scenic Annapolis Harbor * 5/7 Historic Fells Point * 5/29 iPhone Photography
E. David Luria
Spring is undoubtedly the greatest time for taking pictures in the nation's Capital! It begins in late March with the cherry blossoms that provide a gorgeous ring of pink and white around the Tidal Basin, drawing over 1 million visitors to DC every year. But it's not just at the Tidal Basin! About 10 days later the blossoms extend their reach into the northern climes of the Kenwood neighborhood in Bethesda and all around the gravestones of Congressional Cemetery.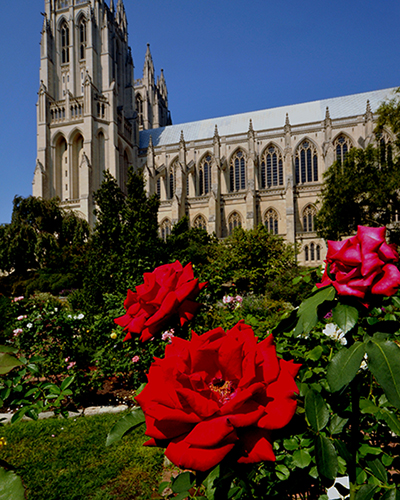 Then, close upon the heels of the cherry blossoms come the tulips in mid-April, creating gorgeous swaths of color in Lafayette Park, at the White House, out in front of the Red Cross building, on the lawn in front of the National Shrine, in the Bishops Garden at Washington National Cathedral and at the little-known Franciscan Monastery in northeast DC.
But wait! There's more! Tulips are followed in May and June by roses in all the major gardens around the city. Dumbarton Oaks in Georgetown becomes a riot of color. Pink azaleas come out of their buds in homes all across the DC area, and they create an entire forest of pink bushes at the National Arboretum.
In June the lily pads burst into bloom at Kenilworth Gardens, and fresh green leaves appear on all the trees, so thick that from the air you can hardly see the homes and streets of Washington as you fly into Reagan National Airport
To capture this beauty you need lenses both wide and long, macro for the close ups, and circular polarizing filters to blue up the sky on sunny days. Get down low and close, right up next to the flower bed and use that swash of color to fill the bottom third of your landscape photos. Flowers make a great backdrop for photos of your friends and loved ones.
So check out the calendars of Capital Photography Center and our colleagues Washington Photo Safari. Our instructors are professional photographers who have lived and worked here for decades. They know where all the best pictures are and can help you take them!
Join David for the following classes this spring:
*4/2 Monumental Pillow Fight Safari *4/17 Franciscan Monastery Photo Safari *4/24 Georgetown And The Potomac At Sunrise *5/14 Georgetown At Night *5/22 Faces Not Places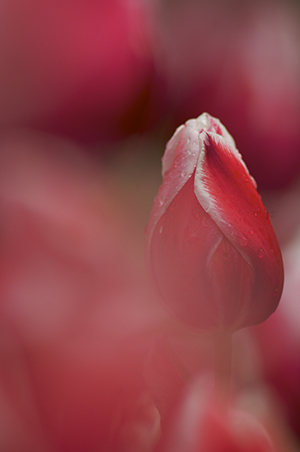 Corey Hilz
Flowers are one of my favorite spring subjects because they provide so many creative opportunities for photography.
Don't think about just shooting the whole flower—including just a portion of the flower and focusing on patterns and details provides a fresh perspective.
Look for the colorful backgrounds that spring provides and play around with small changes to your camera position. You'd be surprised at how little movements can make a big difference to the background.
Finally, don't put your camera away on cloudy days! The overcast sky provides a wonderful diffused light that minimizes contrast and is excellent for flower photography.
Join Corey for the following classes this spring:
3/27 *Early Morning Cherry Blossoms and *Tidal Basin Cherry Blossoms 4/2 *Early Morning Cherry Blossoms and *Cherry Blossoms At Tidal Basin *4/6 Creative Techniques *4/17 Beautiful Brookside Gardens *4/30 National Zoo Filed Shoot * 5/7 Historic Waterford Field Shoot
Emily Carter Mitchell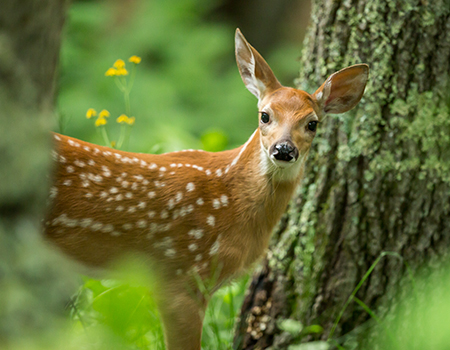 Springtime is a glorious time for discovering beautiful scenery and exciting wildlife. With the varied natural parks in our area, the opportunity to photograph natural scenes are endless.
Research national, state and county parks near you and become familiar with them. Learn where the light will be best and return during those golden hours surrounding sunrise and sunset.
Spring rain storms, warm days and cool nights can bring drama into the scene so follow weather patterns and be ready to run out with your camera when an opportunity arises.
Most of all, get out with your camera and explore.
Join Emily for the following classes this spring:
*4/16 Getting Started In Bird Photography *4/24 Wildflowers And Warblers *5/15 Nature On The Trail *5/22 Spring Flowers at Ladew Gardens
Donna Vance
I love to photograph children in the spring and if you're planning to photograph yours, shooting in the morning usually works best. The little ones aren't as grumpy when they've had a full night's rest and a hearty breakfast.
The early morning light is gorgeous to work with and will help you avoid those harsh shadows on their precious faces.
Prepare the night before by setting out the clothing you will dress them in.
Predetermine a location to make things a little less hectic on the morning you want to capture those priceless memories. A park with an open field would be fabulous, but hey, the backyard can work too.
Get down on their level physically. Shooting eye to eye with them instead of standing above them creates a more compelling composition. It's also easier to be more engaging with them.
A wide aperture (f3.5, 4, 5.6) and a low ISO like 200 (400 if the kids are fussy and you need a faster shutter speed to stop action) will make beautiful images.
Join Donna at the 5/7 Moms With Cameras class.
Christina Ascani
"Springtime is perfect for bringing people outside to take photos in the gorgeous natural light, whether it's your family, friends or a client. After being stuck inside all winter, they'll be greatful for the sunshine and fresh air!
Compared to the cool blue light created in winter, the color temperature of the outside sunlight will start to warm up with each passing day but will always be best near sunrise and sunset. Always try and shoot either in the early morning or late afternoon to get that dynamic golden light.
Although the days are getting longer, the sun is still low in the sky and this can create problems with heavily backlit scenes. Rather than photographing your subject with their back to the sun, try photographing them with the sun to one side but still slightly behind them, or photograph them in the shade under a tree and use your flash to fill in.
Use green trees, colorful flowers and beautiful fields filled with blossoms as a perfect backdrop, using a wide aperture to create blurred and colorful backgrounds."
.
Marie Joabar
Don't procrastinate, capture spring now! There's no other time of year where we can photograph so much new life and so many new beginnings. But don't delay, the newness we see everywhere is short lived and before you know it, it's gone. Build photography into each day or at least each week and capture the season unfolding.
If your gear has lain dormant thru the winter this is a perfect time for some spring cleaning. Wipe down the exterior of your camera body, lenses and filters. Empty and wipe down your camera bag and take the opportunity to get reorganized. Spring is the time to start fresh, have your camera and gear ready!

Join Marie at the following classes this spring:
*3/26 Early Morning Cherry Blossoms, *3/26 Fieldwork-Cherry Blossoms and *4/1 Early Morning Cherry Blossoms *5/1 Fieldwork At The U.S. Botanic Gardens