Learn techniques to improve a photograph's composition in Baltimore's Lake Roland Park. We'll find panoramic views of a stone dam built early in the 1860's and its reservoir with beautiful nature scenes along the banks.
We'll create compositions in the dappled light of the woodlands as well as closeups of flowers and vegetation. We'll stroll on a boardwalk through woodlands to the Falls Road Light Rail Station where we'll capture the architectural elements of the station and the comings and goings of the trains.
Topics include:
- Telling a story with strong compositions
- Eliminating distracting elements
- Layering elements within the frame
- Choosing format of horizontal vs vertical
- Accentuate your style with stronger compositions

Although any camera will do, for best results we recommend a DSLR or mirrorless camera with manual exposure controls. Lenses in the range of 18-200mm will work well.
Optional equipment - Tripod with remote trigger (or camera self-timer), Circular Polarizer filter, Neutral Density filter.
Questions can be directed to Marie Joabar at info@capitalphotographycenter.com.
Class limit: 8-9
What People Are Saying About Michael
"He is excellent with adult learners — great deal of patience, humor, and kindness. I would love to take another class with him!"
"Michael is fantastic. So articulate, instructive, and patient!! We all were saying at the end of the class how amazing the afternoon had been!"
"I was blown away by the class!!! Much more then I expected it to be! I can't wait to take more! I loved the way he explained things and the order he did stuff in made lots of sense. You can tell he is a seasoned teacher, and an experienced photographer who also loves it! Can't wait to squeeze more of his classes into my schedule...."
"I thought the class was a good mix of class time with history, concepts, guidance, how-to-approach and then practice time on the streets of DC. Michael provided very good direction as well as hands-on tutoring in the field. Very happy with the class."
"I wanted to write to say how much I enjoyed the class. My first experience going around with a photographer seeing what catches his eye and it was so great you were pointing out pictures I could get. So relaxing!"
"Michael's presentation was comprehensive and very instructive. He provided excellent suggestions for finding opportunities while in the field, including how to use background, shadows, gestures, etc."
Instructor: Michael Koren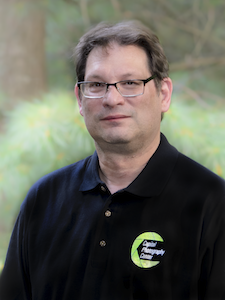 Michael Koren is a free-lance sports and event photographer in the Washington/Baltimore metro area specializing in youth sports game-time action and team portraits. Prior to this Michael worked professionally shooting model portfolios, corporate portraits, product photography for catalogs, and client advertising campaigns.
Michael's passion for photography is shared through his skill as a photography educator. Michael teaches classes at Montgomery College on a variety of photographic topics from mobile photography to street photography. Additionally, he has served as President and Education Chair of the Silver Spring Camera Club in Maryland. He has led numerous seminars and workshops for the Camera Club, Ritz Camera, Calumet and the former Washington School of Photography with topics ranging from beginner photography to hands-on advanced level workshops and classes.
Visit Michael's website to learn more.
Michael teaches the following classes for Captial Photogaphy Center
* SmartPhone Photography
* Exploring Street Photography
* Photographic Composition – Essential Techniques